How to import users and guests in CSV in Office 365 or Azure AD?
Adding many users at once in Office 365 can be done via mass import. In this blog I will explain how to get started.
Also how to add guests in Azure AD so that you can add them later in Microsoft teams in an easy way.
The first part is a scenario for adding users who are part of the organisation.
The second is a scenario for parents, students, external persons who do not receive an account from the organisation but will still be invited to a Microsoft Team.
Adding users in Microsoft 365 via admin centre
Browseto -> Microsoft 365 admin center - Home
Press "add multiple users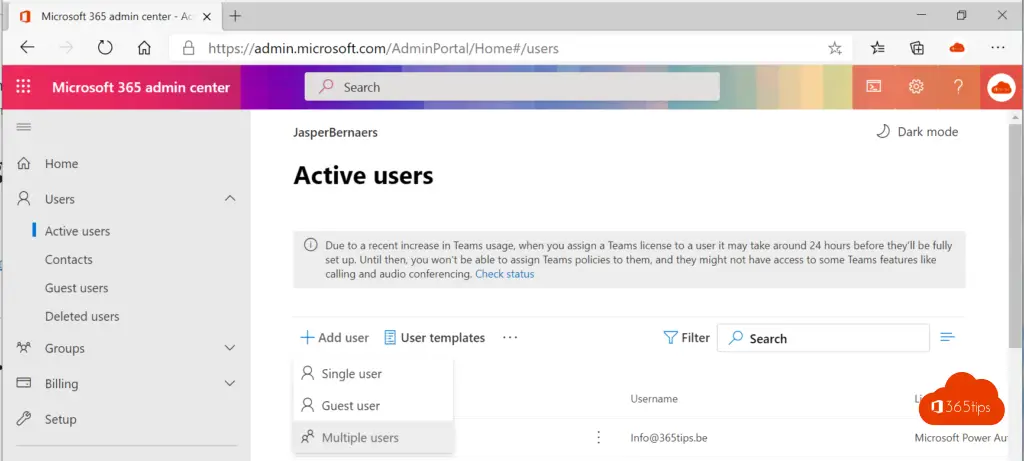 Download an example file
In this file, it is best to import users, participants, students or parents as automatically as possible.

Save the file in CSV format.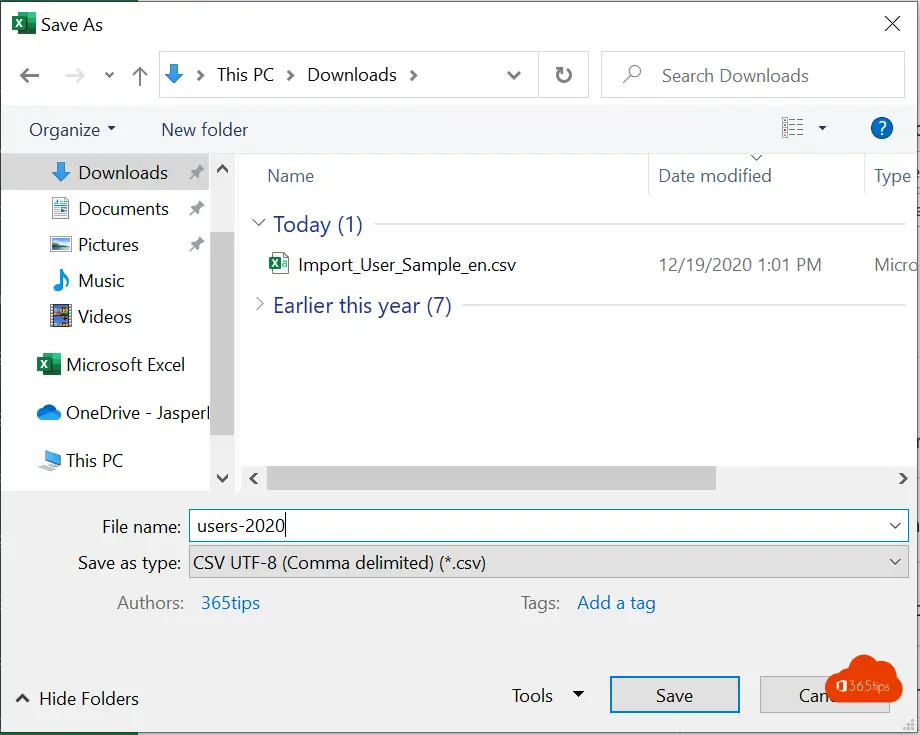 Select the file to load in Office 365.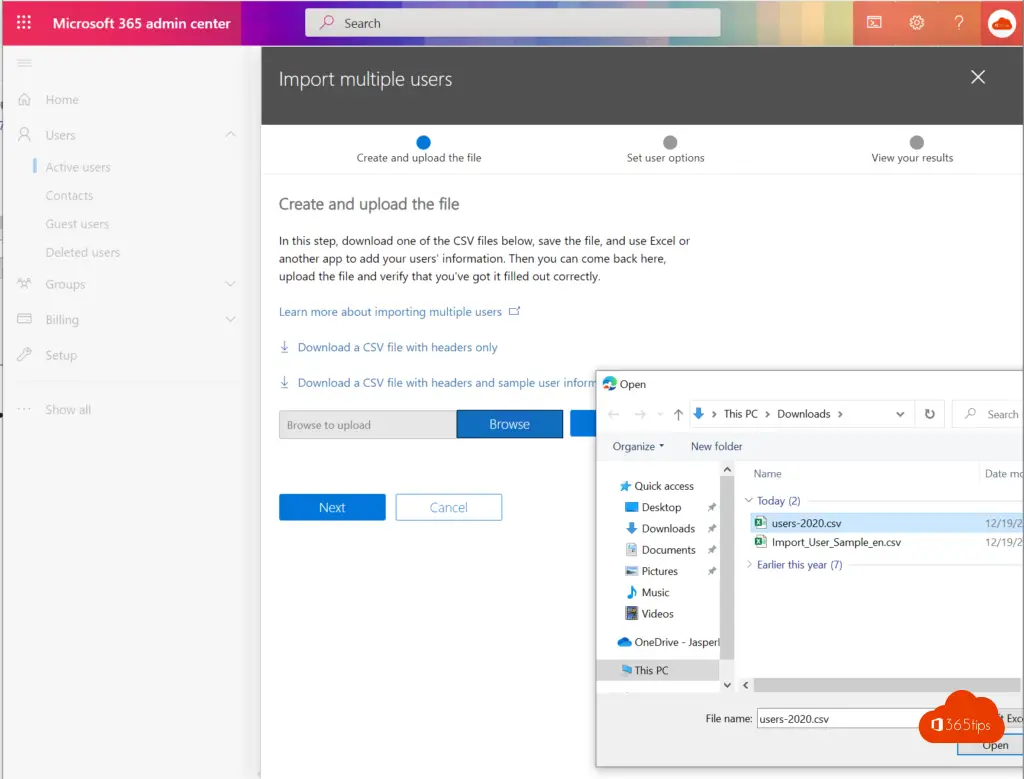 Give the users the desired licence (in bulk)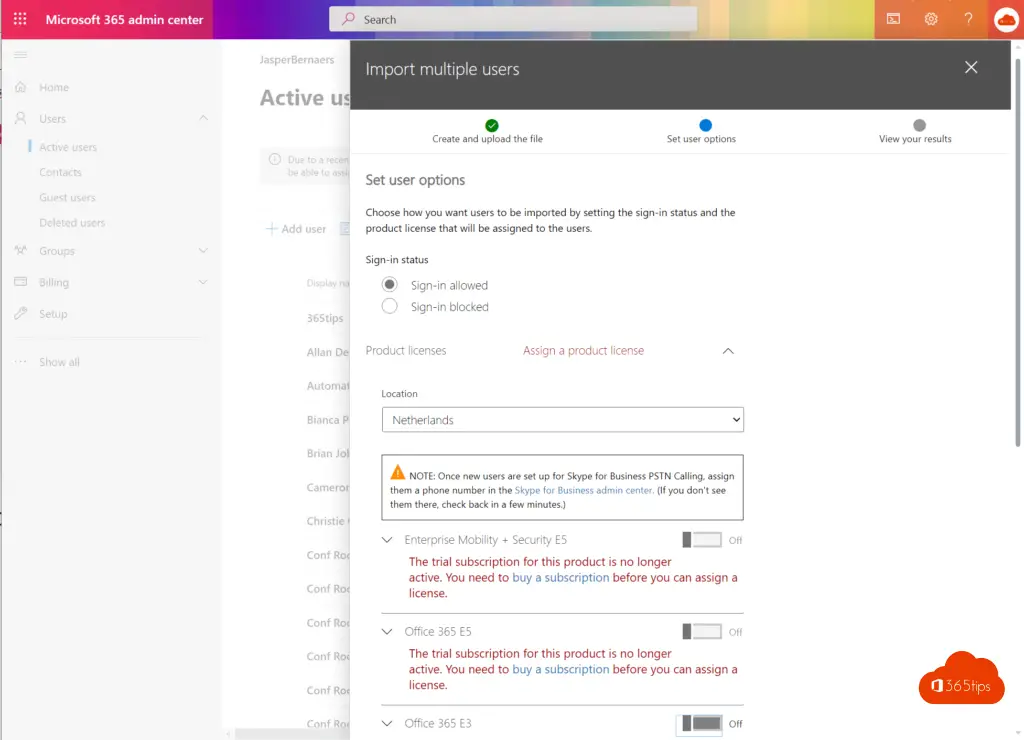 Download the results with the user name + password.
Distribute the passwords securely to all users.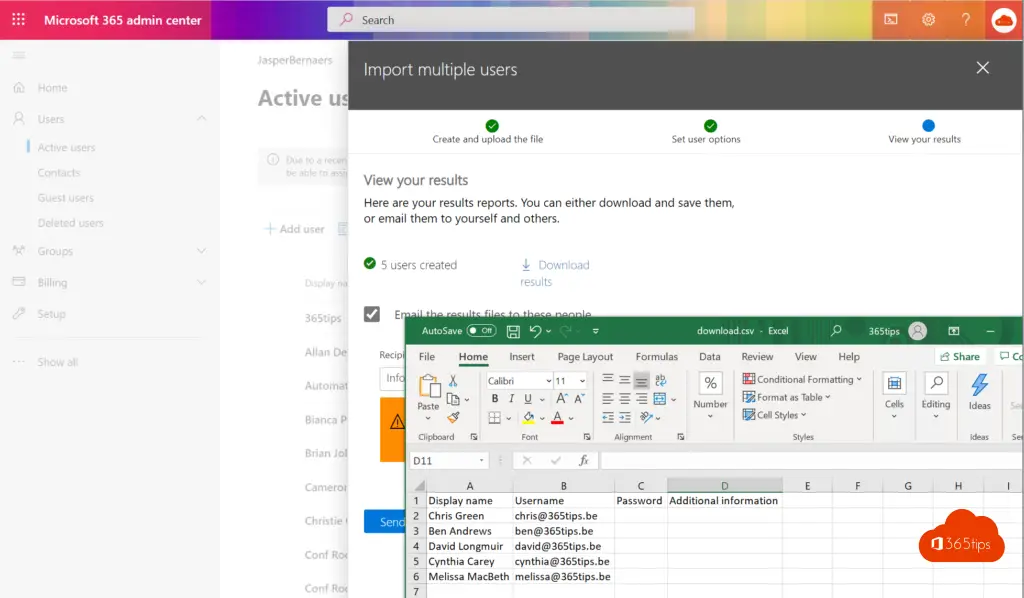 Adding guests in bulk in Microsoft Azure
You can add guests in Microsoft Azure if the IT organisation does not allow you to add guests without them being known within the organisation.
Not everyone can add users in Azure AD. Only user administrators can do these tasks. Or Global administrators.
Browseto https://portal.azure.com
Navigate to Active Directory
Navigate to Users - Microsoft Azure

Via this template you can add and upload users in Microsoft Azure in the same way.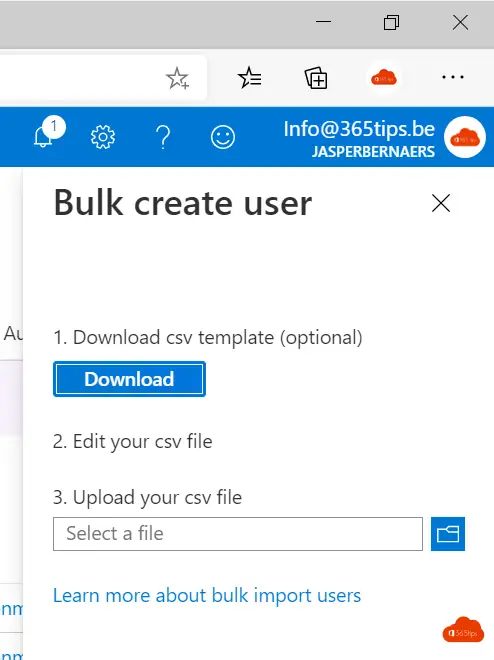 A full explanation in English can be found here.
What can you do next?
You can easily add 700+ participants in one team by putting the users in one group.
You can create a dynamic group that can gather all members based on various factors.
For example, you can add to description: all students of class 1X. So that you can: Populate all groups with all classes starting with 1. -> Then add this group to the Team.
Through this you have added many people with little effort.
Groups and Teams do not go together, you cannot manage this per group and you have to manually or via PowerShell remove users if necessary.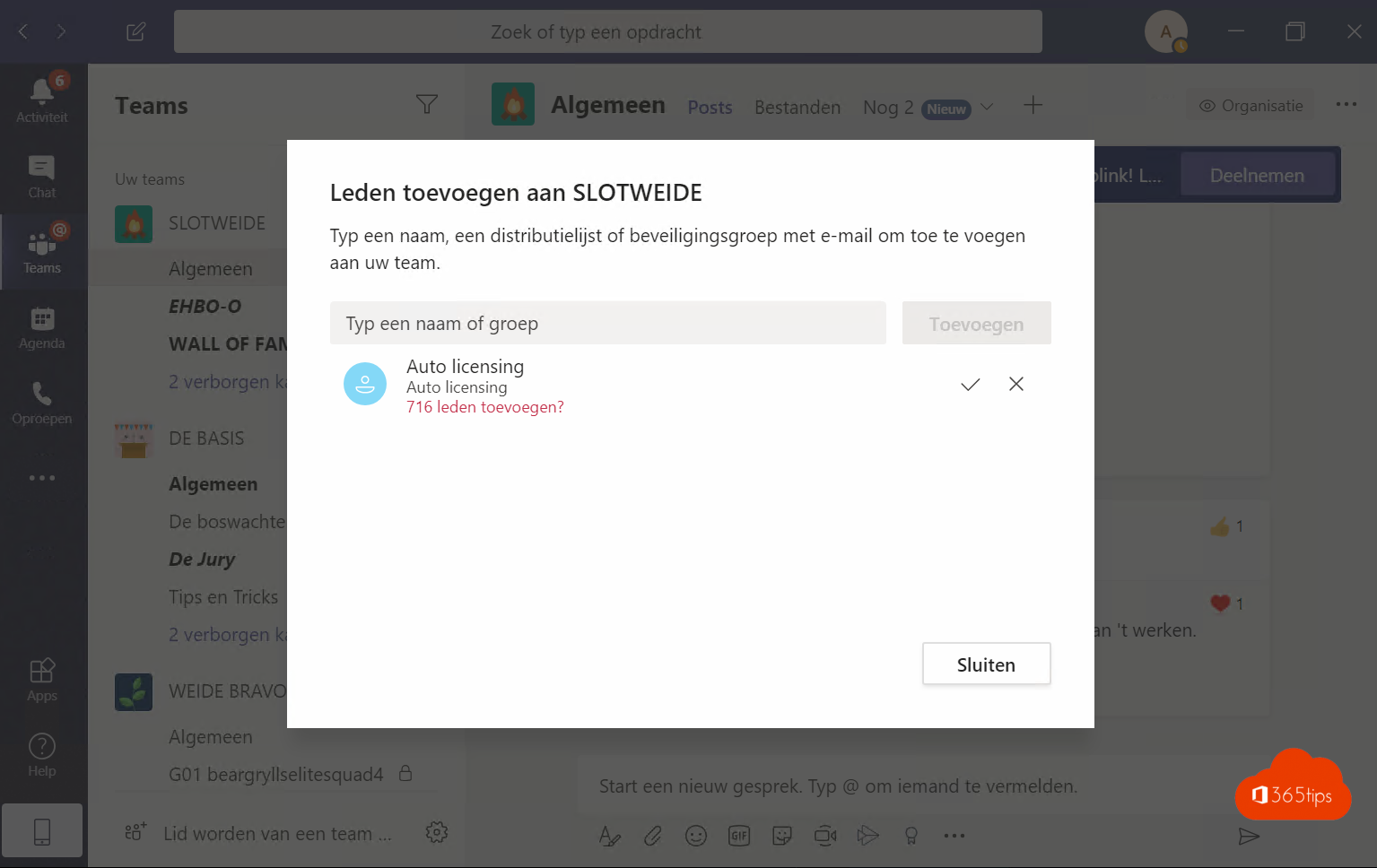 Dynamic groups can be created via Exchange or Azure AD.
Also read
Userprincipalname Customise with PowerShell in Microsoft 365
Management of Microsoft Teams via PowerShell
Hard-delete a user in Office 365
data location of my Office 365 environment
Setting up and using Microsoft Teams Tags + FAQ