👨💻 How to modify a 'Userprincipalname' from PowerShell in Microsoft 365 or Azure AD?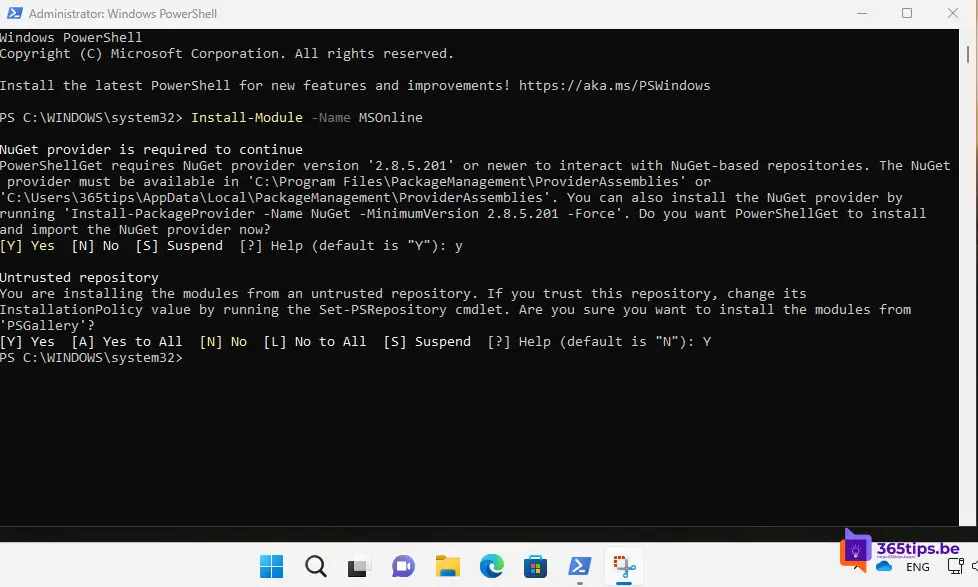 Customizing UPNs or UserPrincipalNames can be useful to perform manipulations at scale when, for example, companies merge or get a new domain name.
These adjustments are not possible today in a practical way in the Office 365 Portal.
Install the MSOnline module
Install-Module -Name MSOnline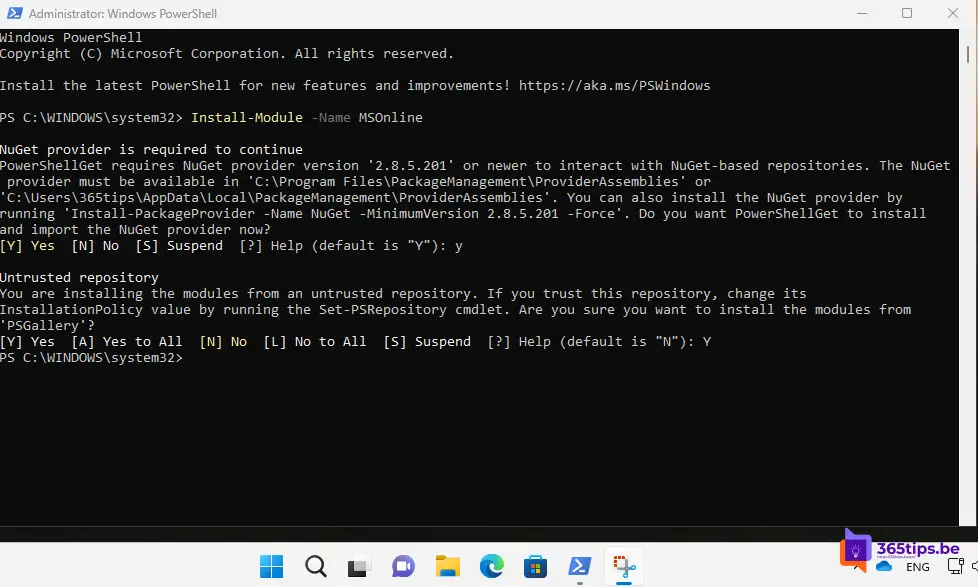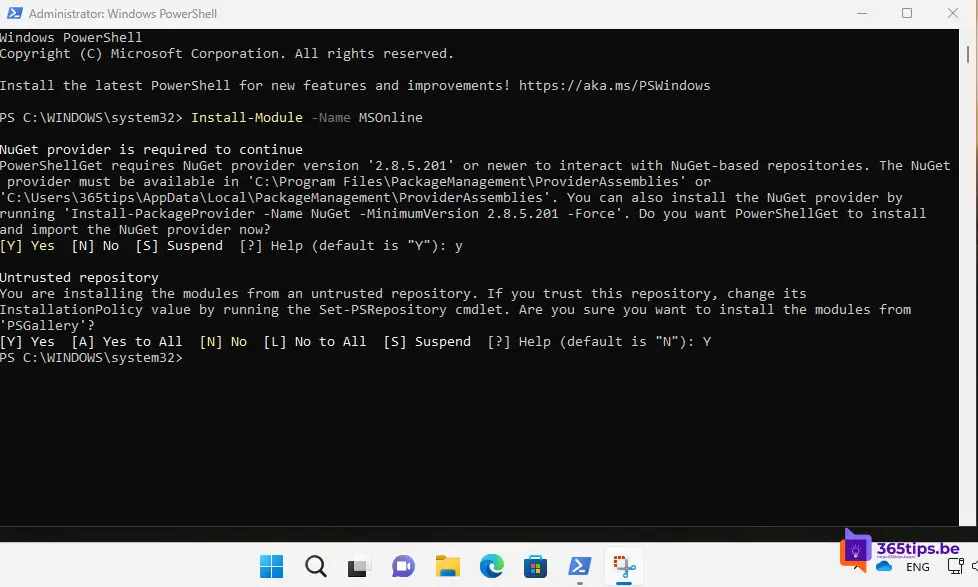 Connect to Azure AD with these 2 commands
Connect-msolservice
Enter your username & password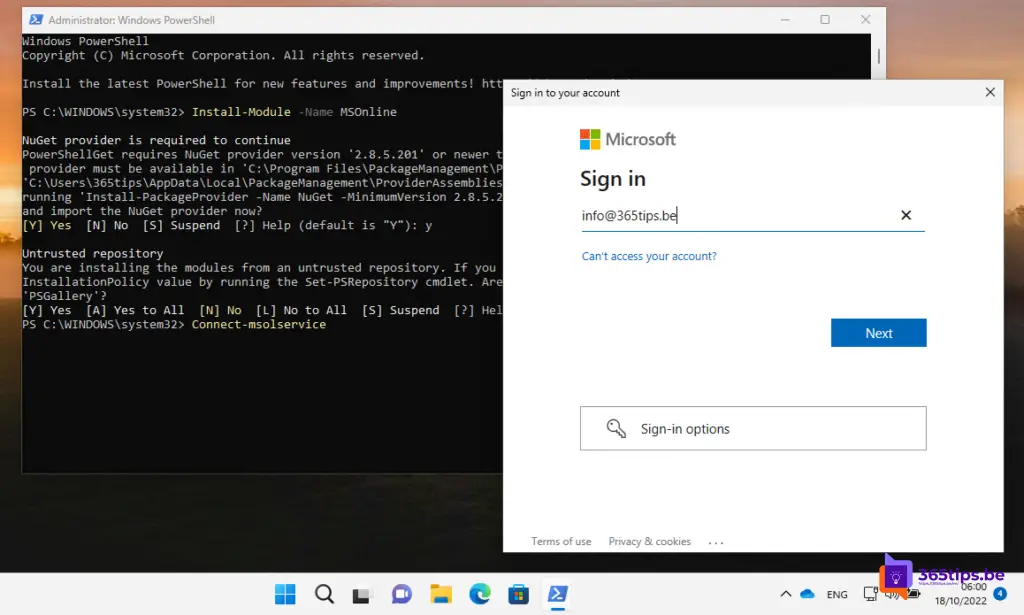 Changing a UserPrincipalname (UPN) via PowerShell
Set-MsolUserPrincipalName -UserPrincipalName DebraB@JasperBernaers.com -NewUserPrincipalName DebraBerger@365tips.be
You can customize multiple UPNs with multiple lines:
Set-MsolUserPrincipalName -UserPrincipalName = The current UPN
NewUserPrincipalName = The new UPN.
Example after these adjustments of the userprincipalname
In this screenshot you can see the after UserPrincipalname change via PowerShell.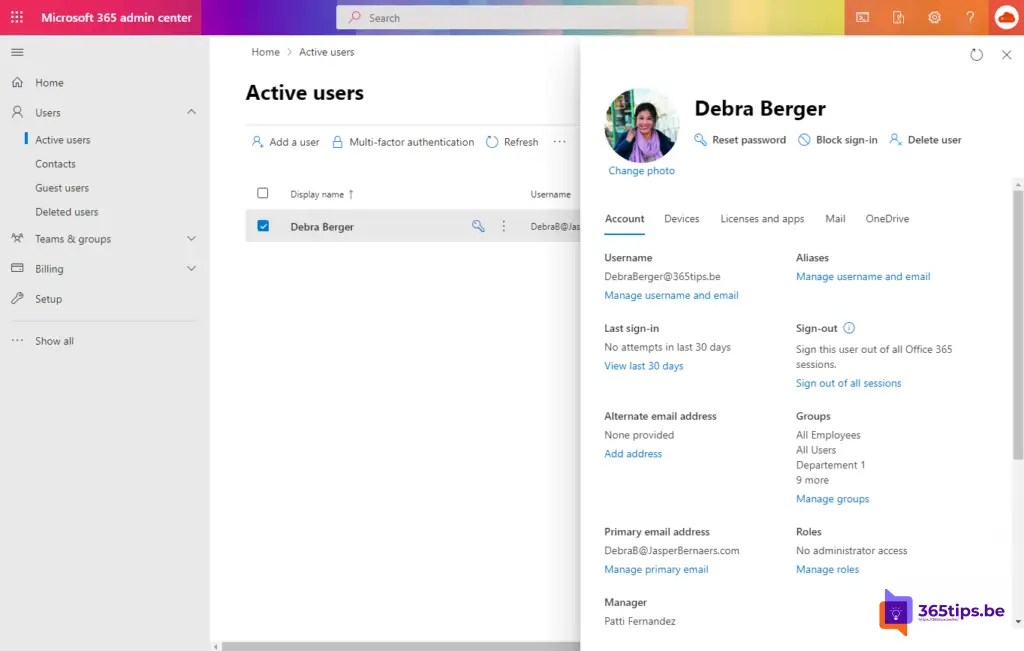 See also these PowerShell tips
Starting Powershell for managing Microsoft 365
How to install Azure AD preview module with PowerShell?
Tutorial: How to create and manage Microsoft Teams using PowerShell?
How to install and use PowerShell 7 ? - Administrator tools
About the author
Tagged: Manual, Microsoft 365, Microsoft Office 365,PowerShell