⏺️ How to automatically record every Microsoft-Teams meeting from the start?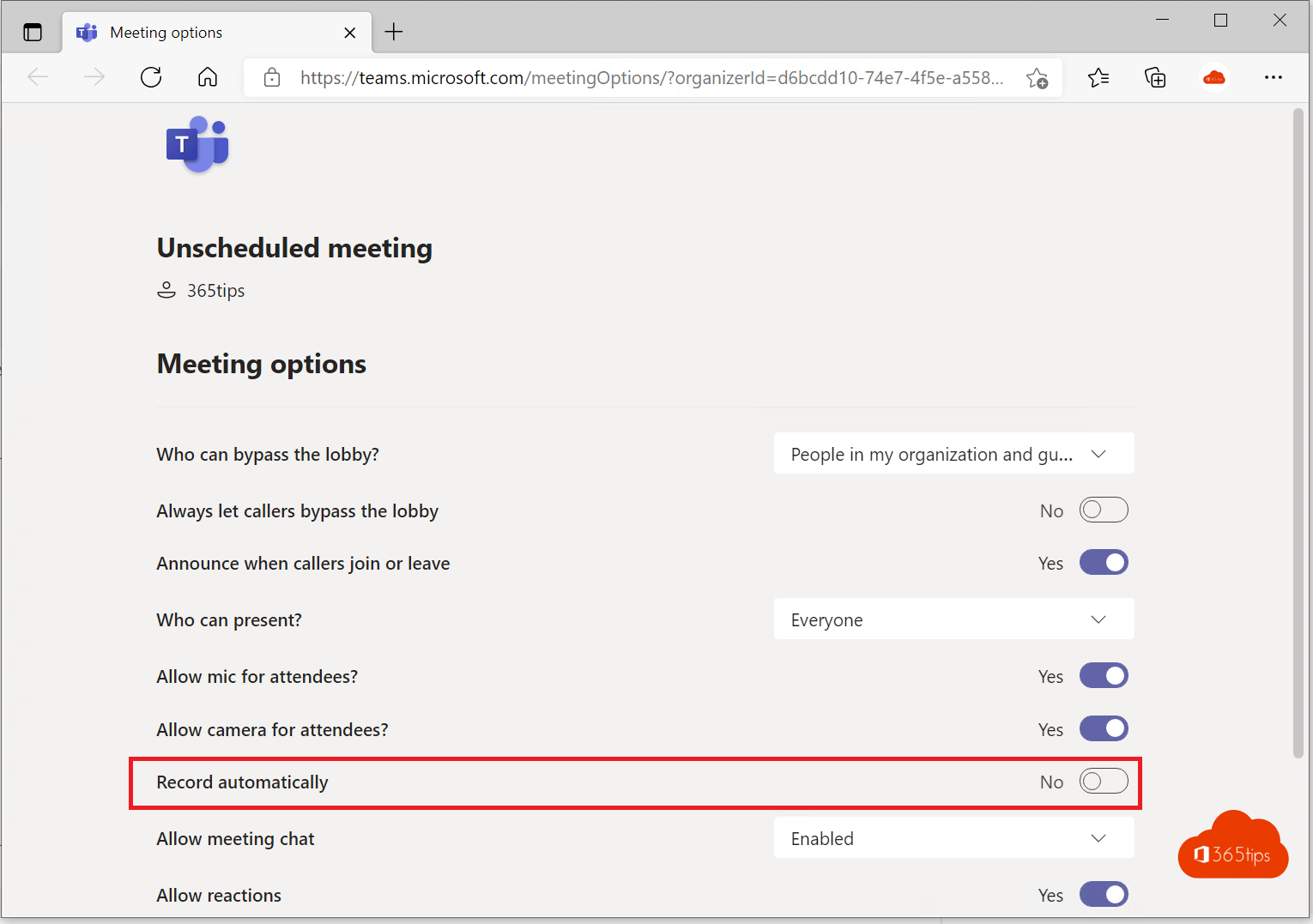 You canautomatically record your meetings in Microsoft Teams .
Microsoft Teams is adding a feature that will allow users to automatically record their meetings. Microsoft recently announced via UserVoice that this feature will soon come to the Teams desktop apps.
This new capability allows meeting hosts to enable the automatic recording option directly in the app settings. When this feature is enabled, Microsoft Teams automatically starts recording when the meeting starts.
The app shows a small pop-up on the screen to inform participants that this meeting is being recorded by the organizer. Later, it is possible to share it with your contacts.
Create a new Microsoft Teams meeting
After you create the meeting you can click on: Meeting options.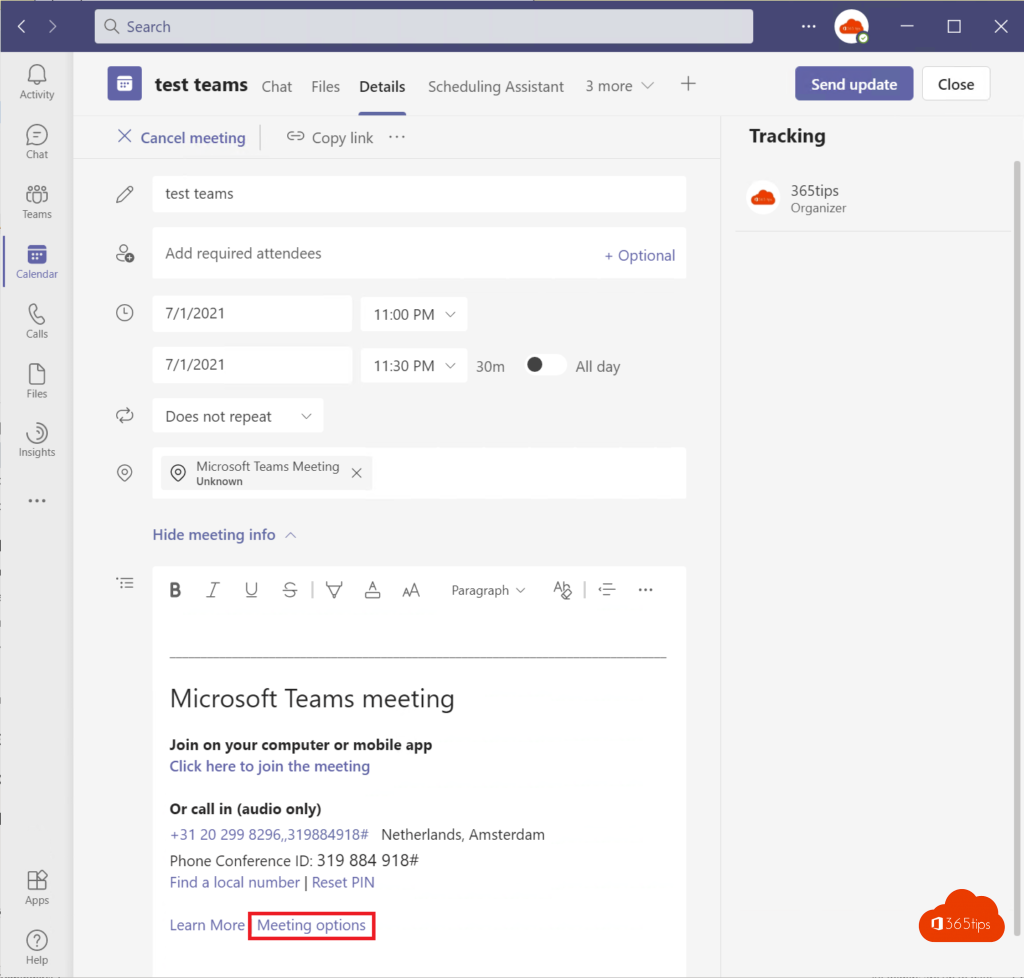 Enable automatic recording in Teams
Through the meeting options you can: "Record automatically."
Also read
How to automatically delete meeting recordings in Microsoft Teams?
Block users from downloading Microsoft Teams recordings with PowerShell
Window key + G for recordings in Windows 11 - Xbox social when gaming
How to make a recording of your screen in Office 365? -> PowerPoint
How MSTeams save meeting recording automatically to OneDrive!
Tagged: Microsoft Teams manual, Collaborating with Microsoft Teams