How to add a Windows device in Microsoft Endpoint manager - Intune?
Integration with Azure Active Directory & Office 365
With Intune, your device is known in Azure Active Directory and you enjoy many benefits such as:
Single-sign on in Microsoft Edge browser.
Automatic configuration of your Outlook applications.
Easier login to OneDrive, OneNote and all other Office 365 applications.
Manage your Windows 10 device, but also your mobile devices or your Android smartphones, tablets.
Checking of Windows updates.
The ability to distribute software to these devices in a simple manner.
Complex GPOs to CSP policies
Preparatory steps
A second preliminary step is to set the MDM user scope to all + MAM user scope via this URL.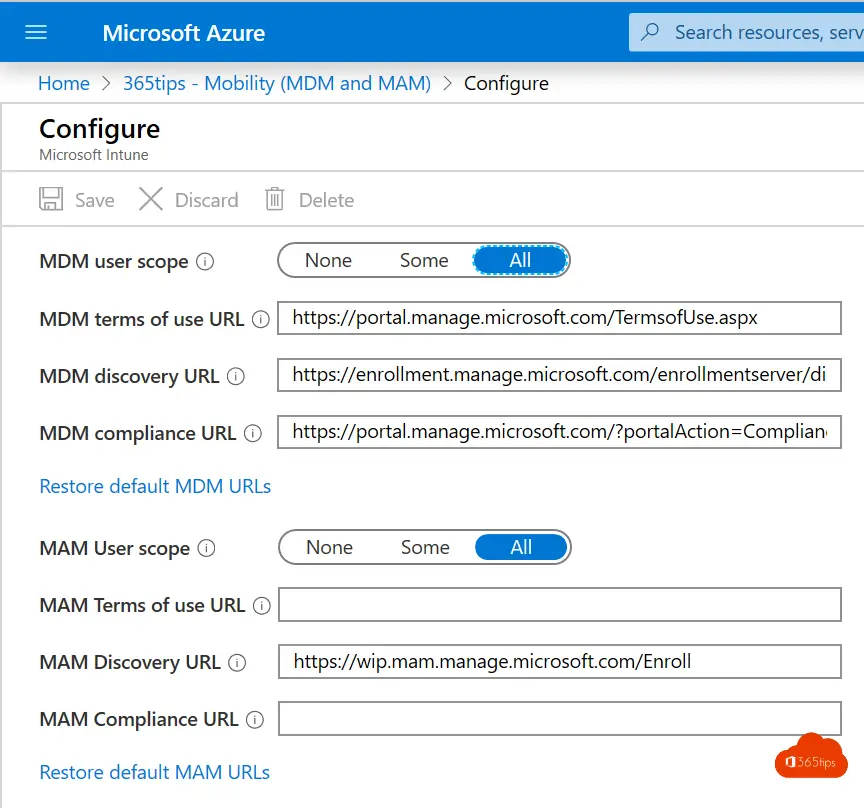 1. Start your Windows 10 computer and click on start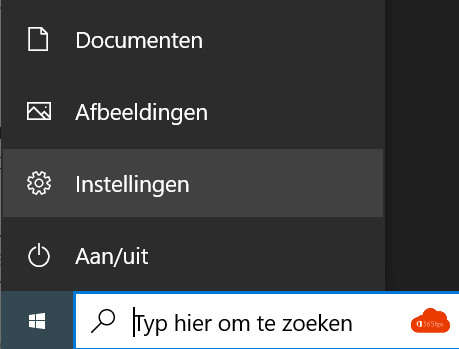 2. Click on settings and choose accounts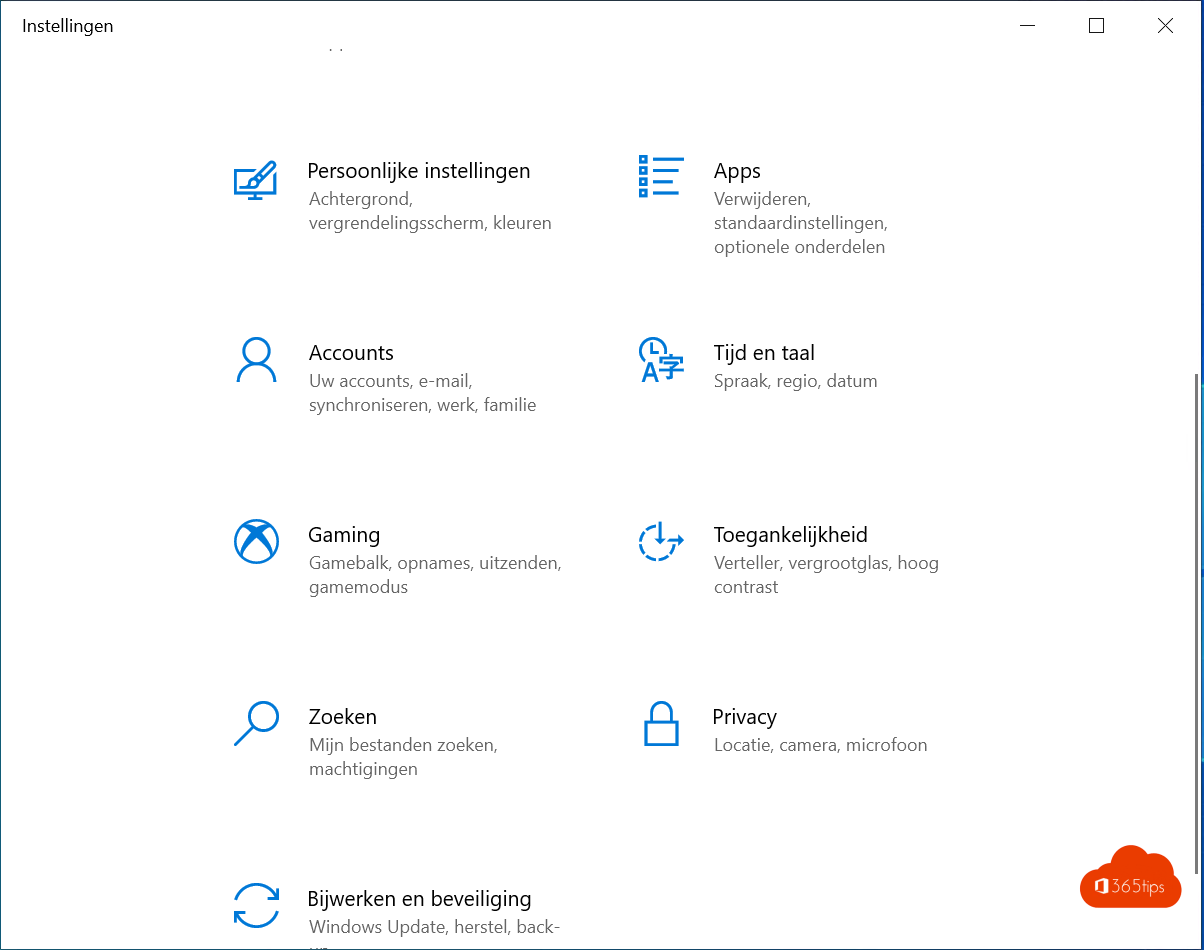 3. Click on connect in the menu 'access to work or school'.
4. Enter your login details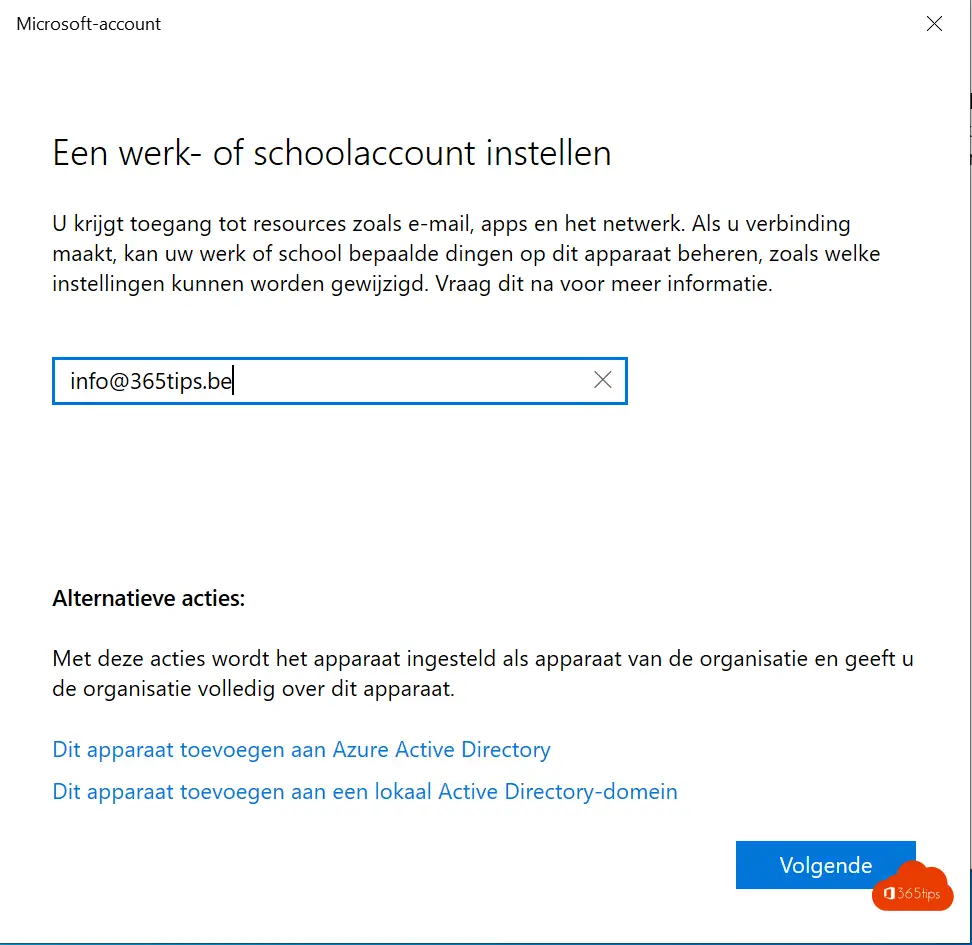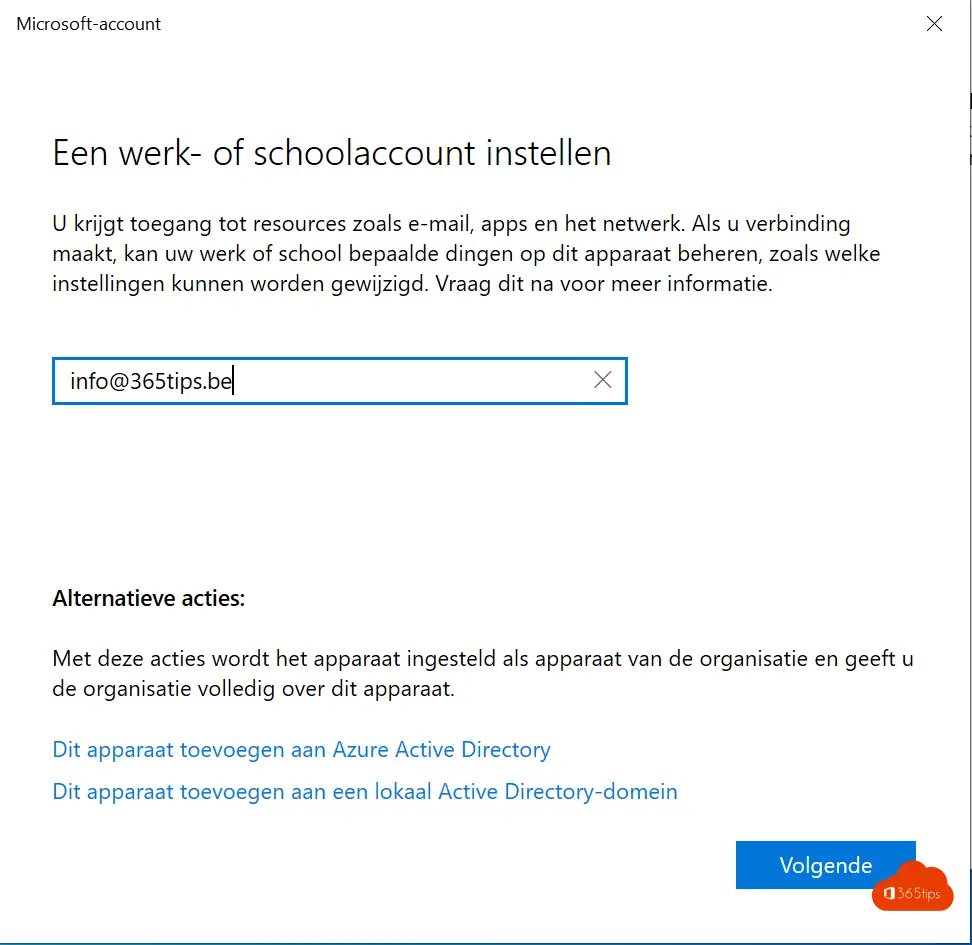 5. Enter your password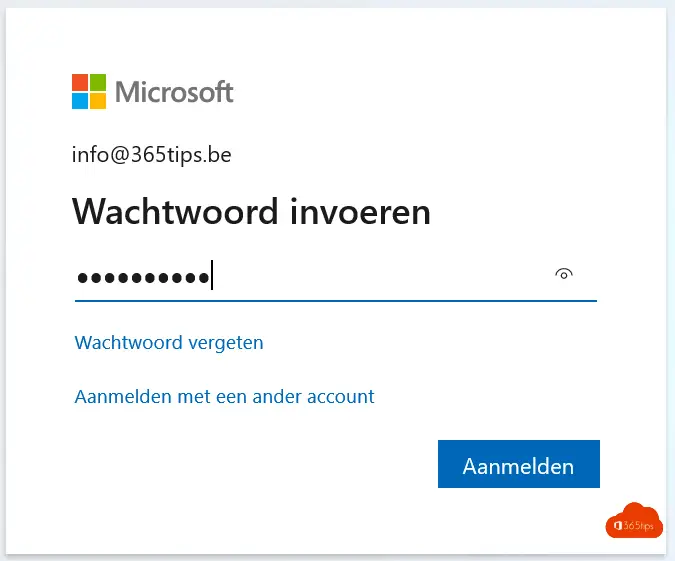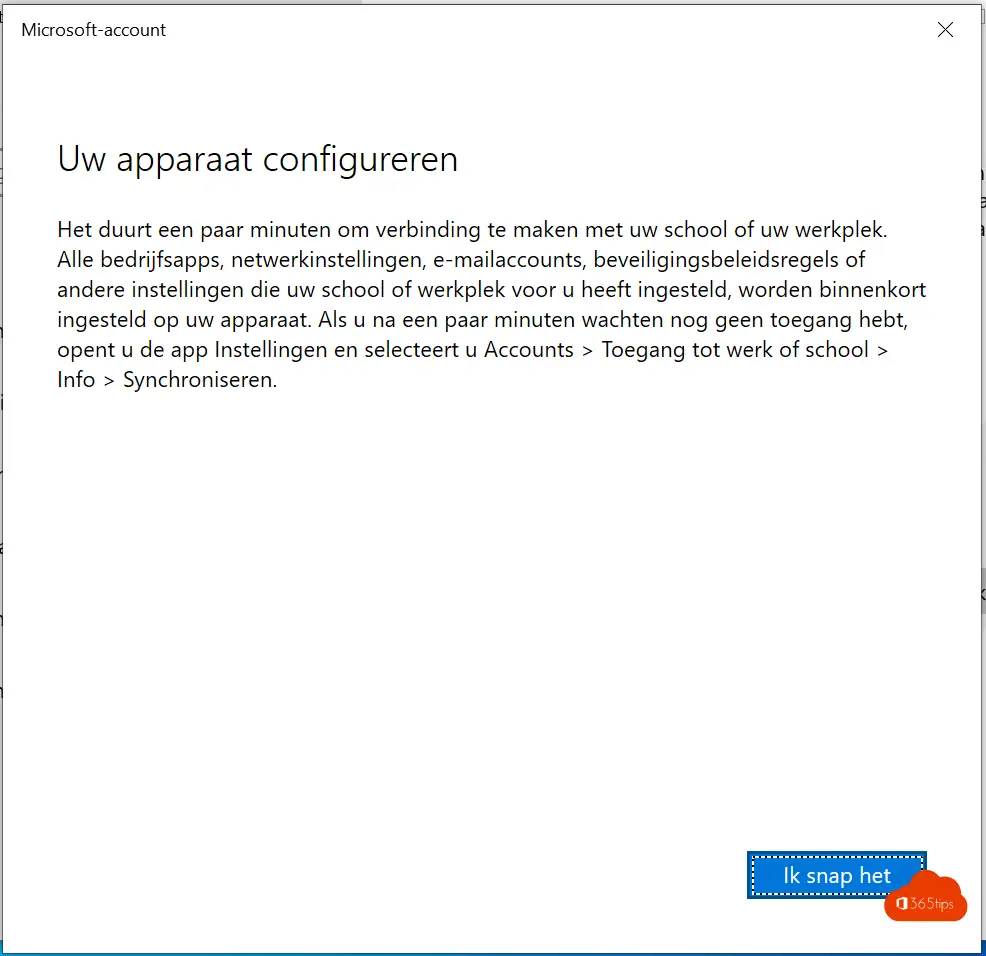 Everything is in order!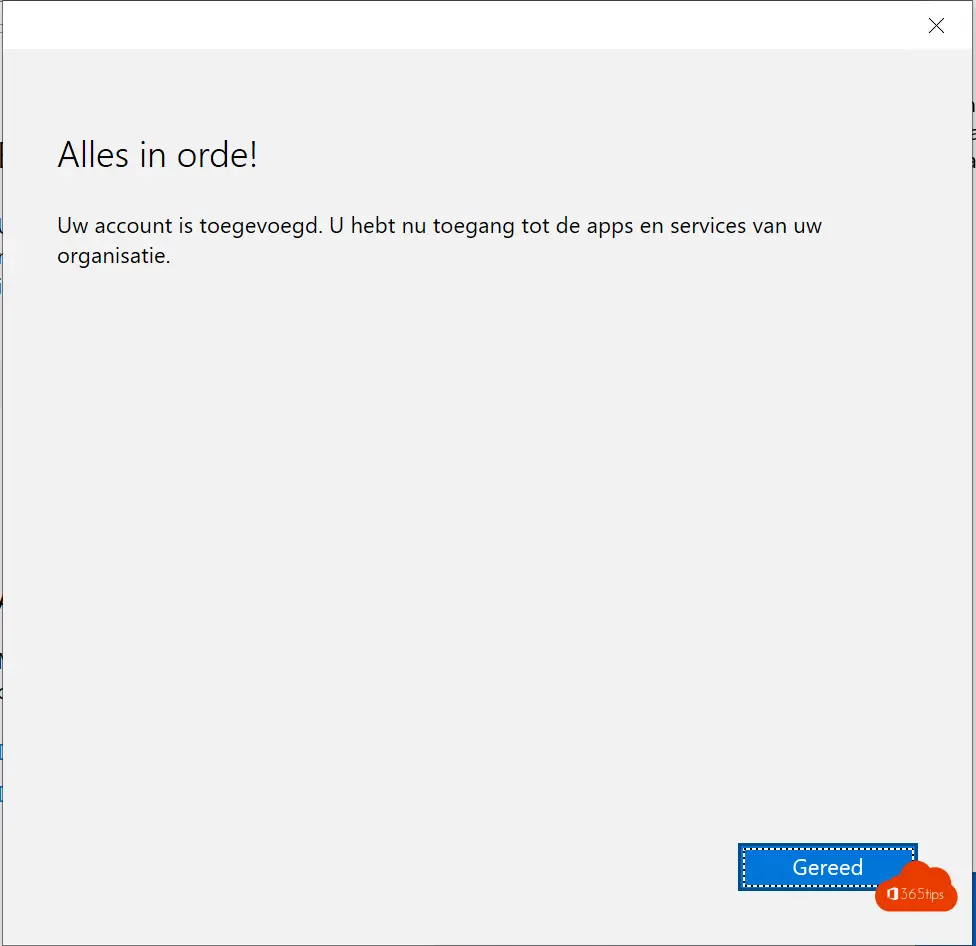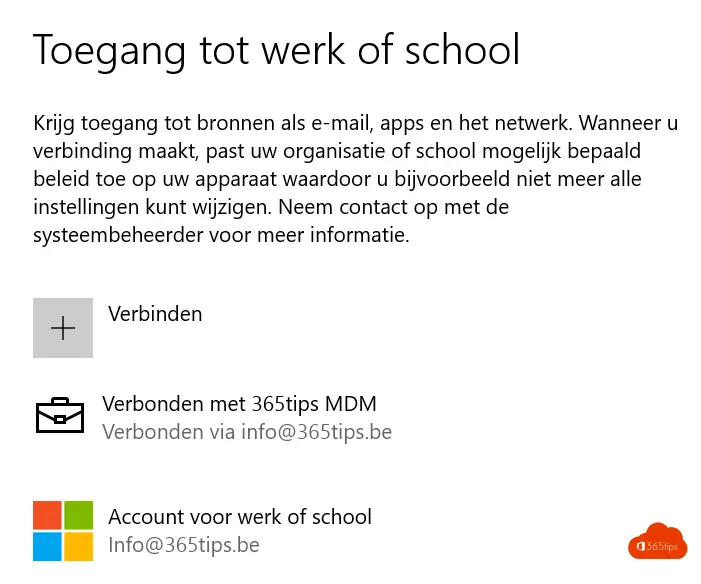 From now on you can

Next steps?
All devices can now be rolled out.

Create policies in Intune.
Distribute software via built-in Endpoint manager or chocolatey.