Set background and lock screen in Microsoft Endpoint manager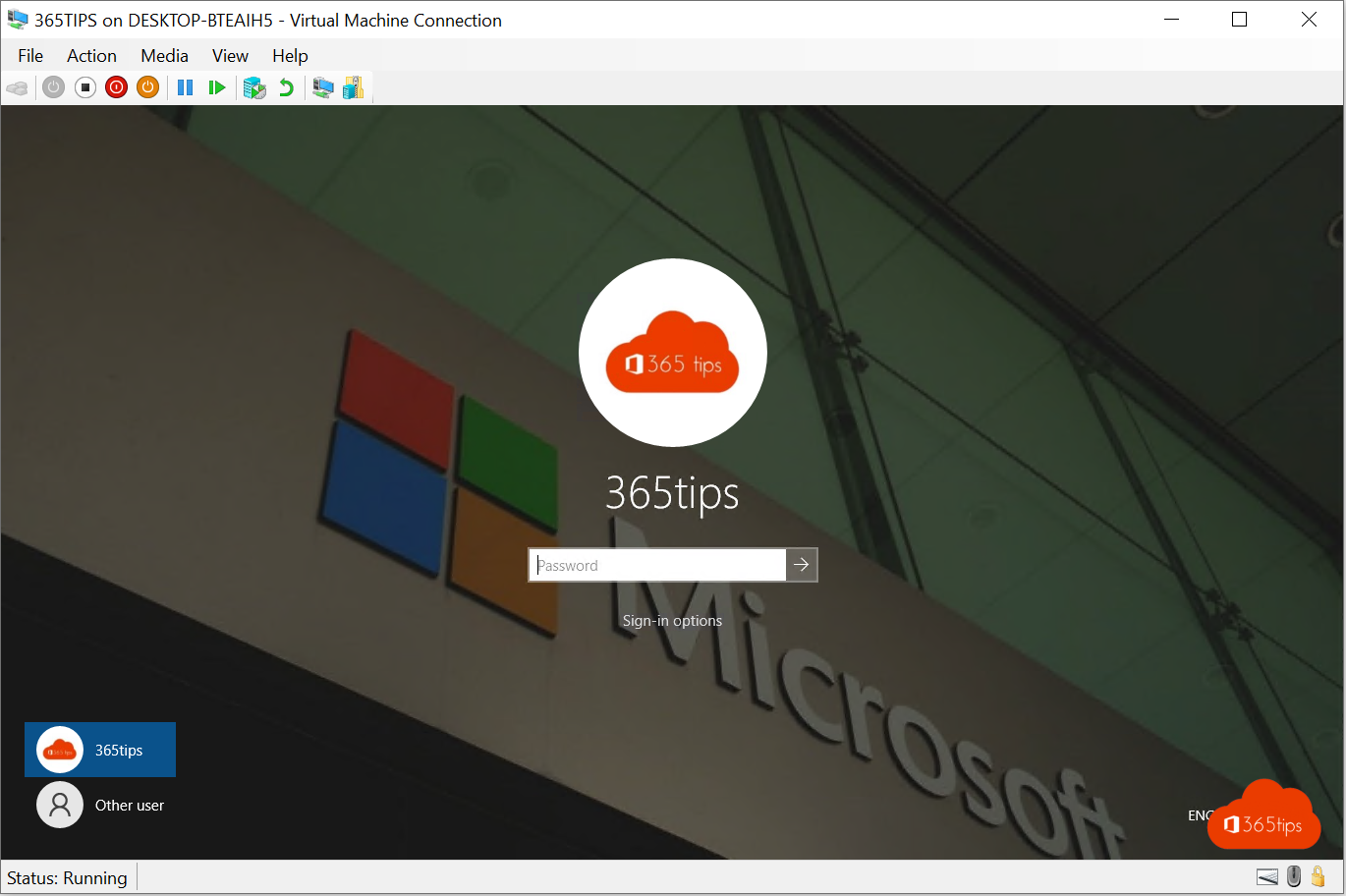 Setting upwallpapers or lock screens on all Windows 10 computers is easy with Microsoft Endpoint manager. In this blog a simple explanation of how to set up your own wallpaper on all computers.
Browseto the Endpoint manager console
Navigate to endpoint.microsoft.com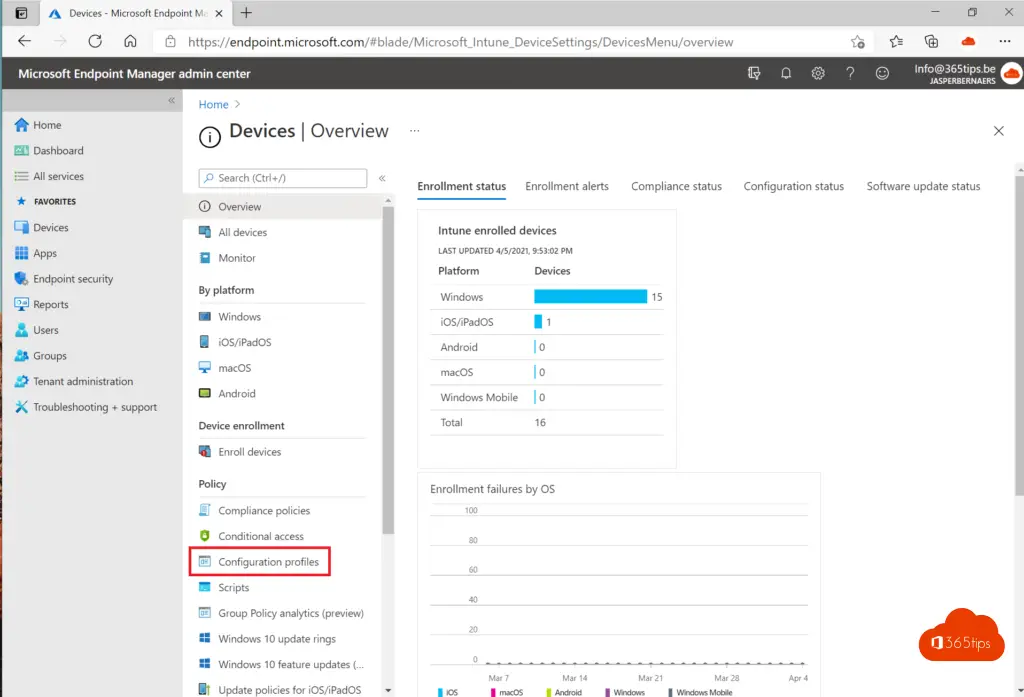 Select Create Profile -> Templates -> Device Restrictions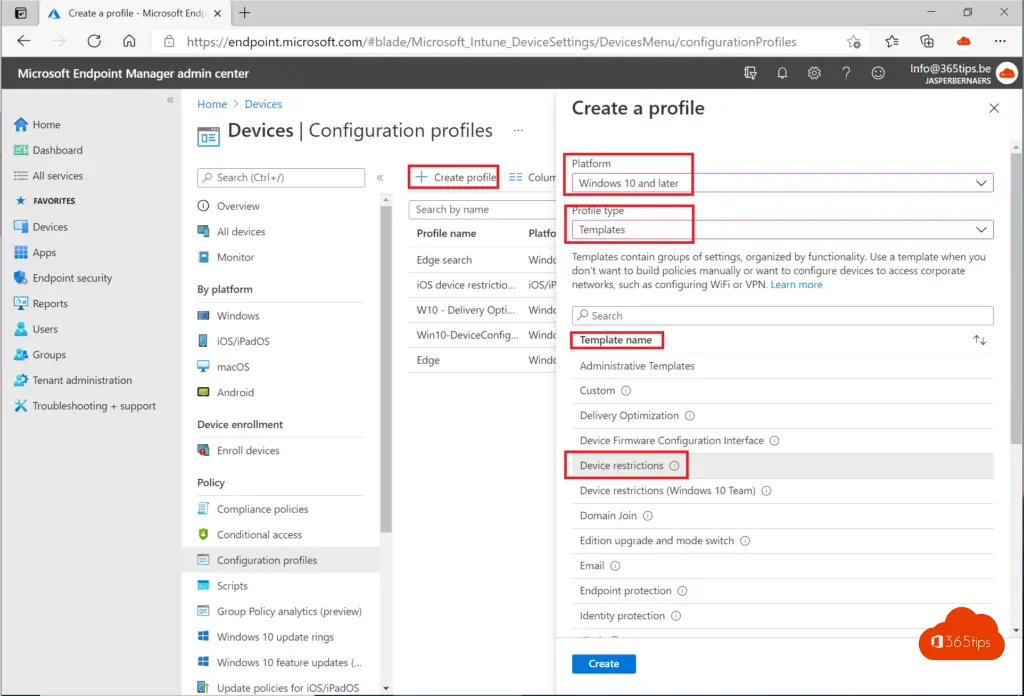 Configuring a lockscreen
Press create.
Choose a name for your configuration profile.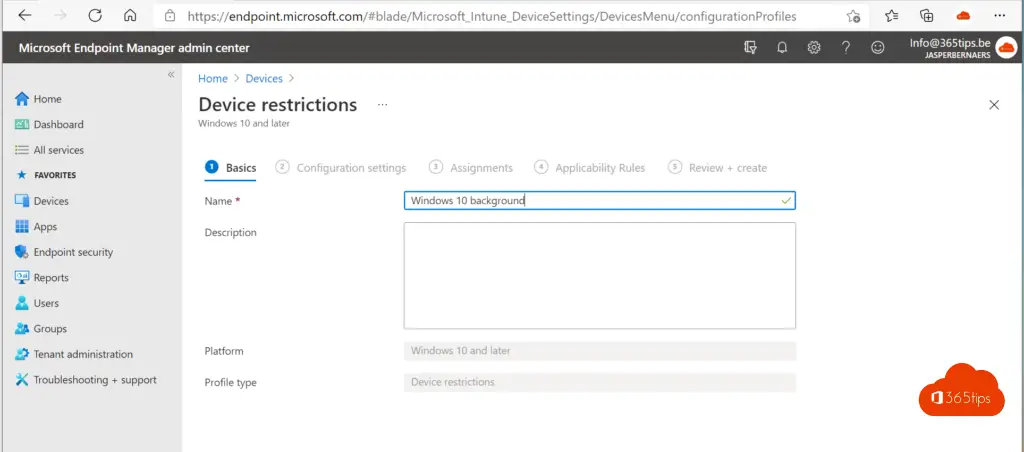 Place an image online on, for example: web hosting, Azure Blob or an alternative location.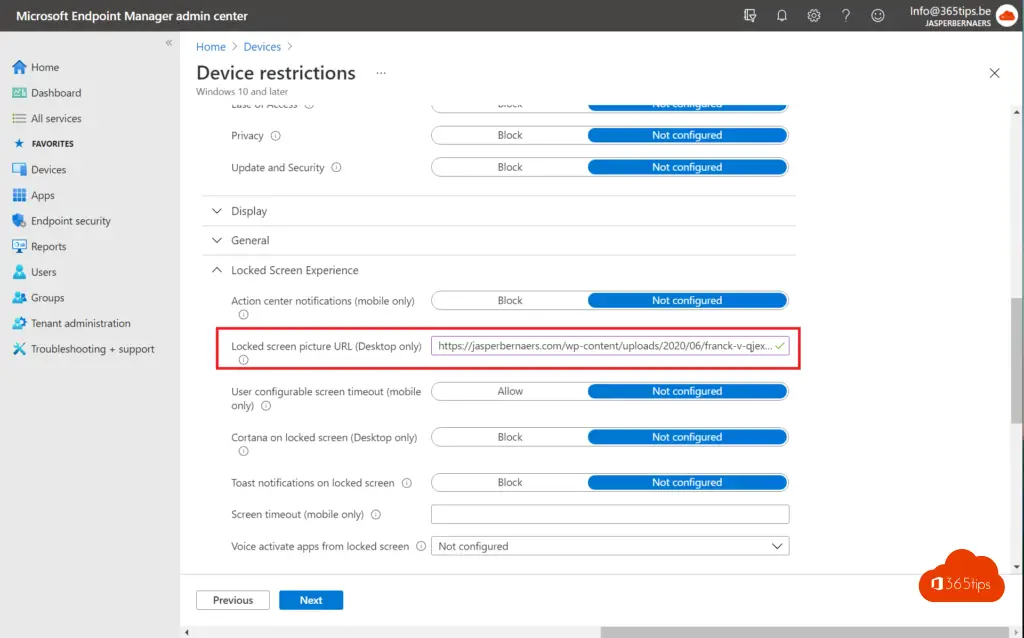 Configure Windows 10 desktop wallpaper
Through personalisation, you can upload a background in the same way as a lockscreen.
Copy the URL of the image and press next.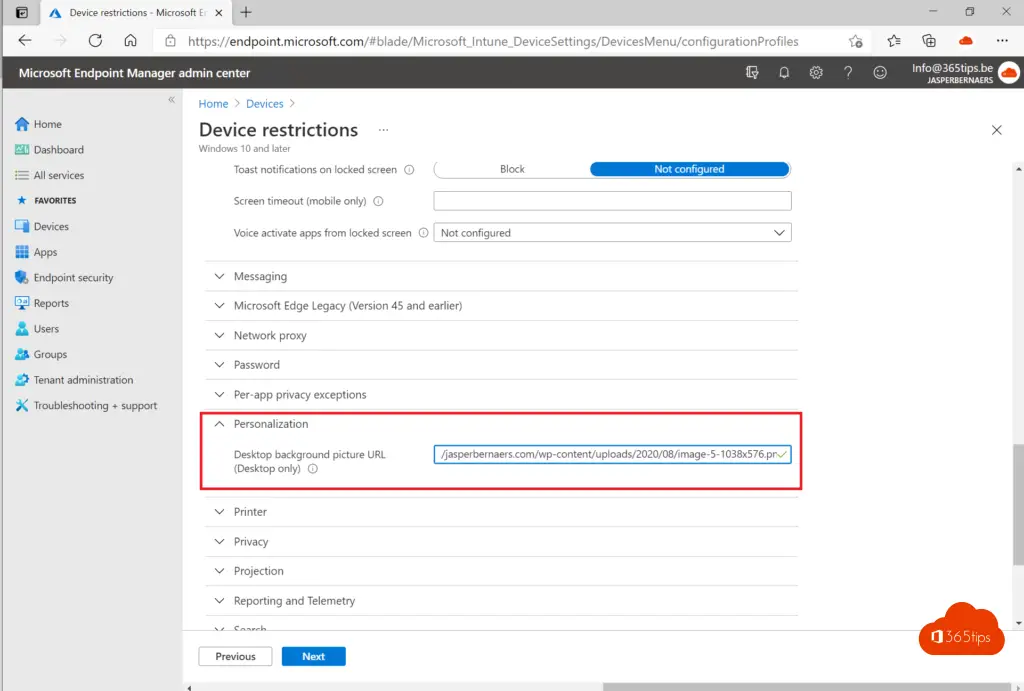 Need background ideas? More backgrounds can be found here.
You can use these images by copying the image link. For example: https://i2.wp.com/365tips.be/wp-content/uploads/2020/12/andreas-dress-g1sFedxPfdw-unsplash-scaled.jpg
Assign configuration policies to users or computers
In the next step it is possible to assign policies to groups of people or computers. Choose a group of computers or all computers.
Press Create at the bottom.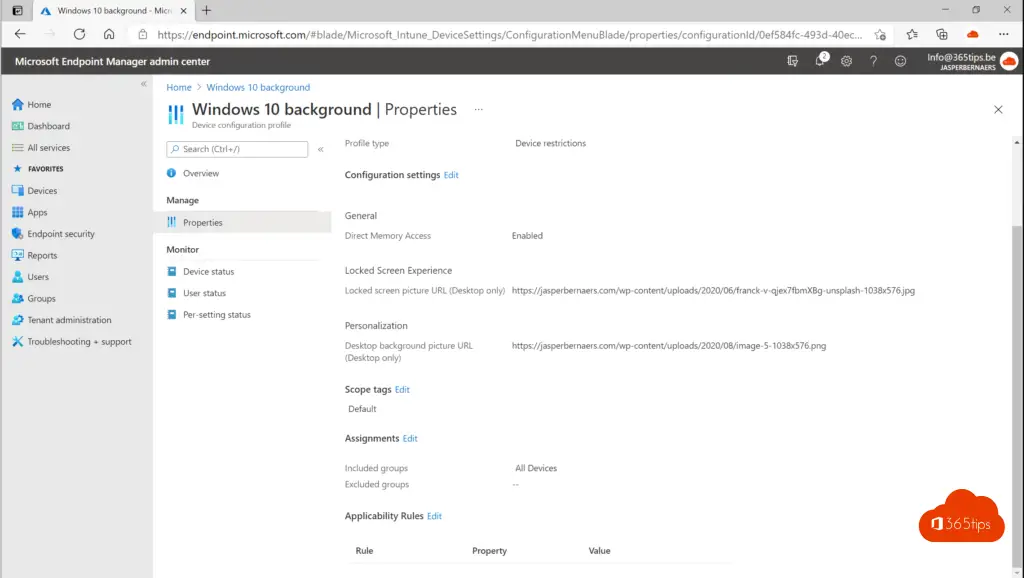 The results
Lockscreen configuration profile: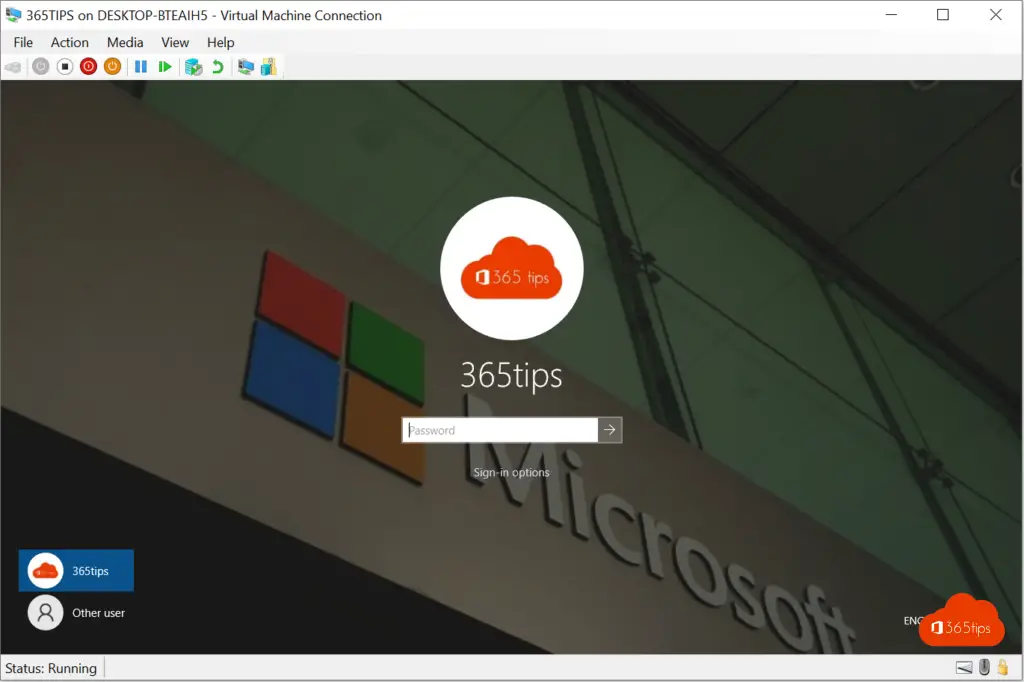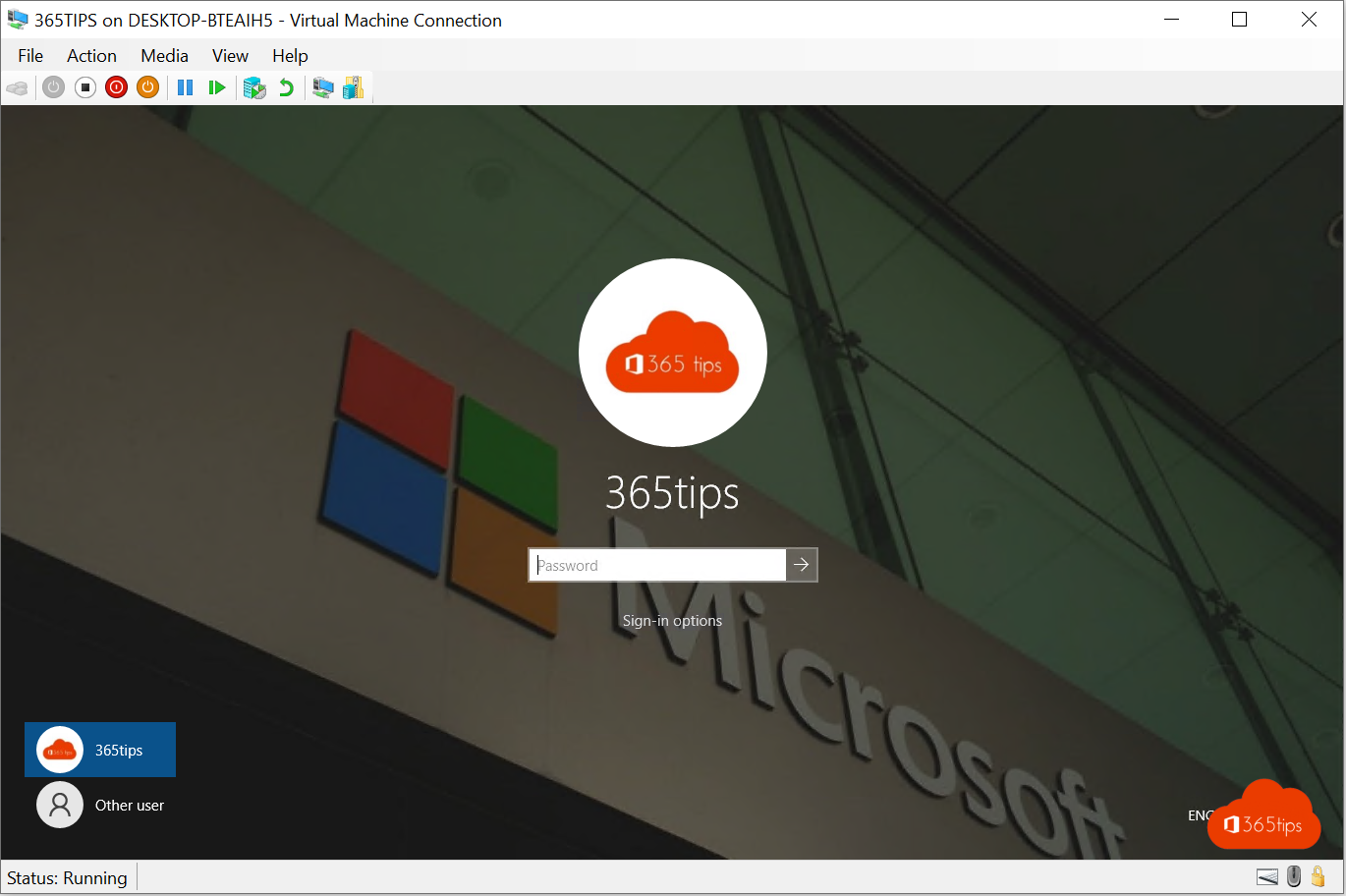 Background configuration profile: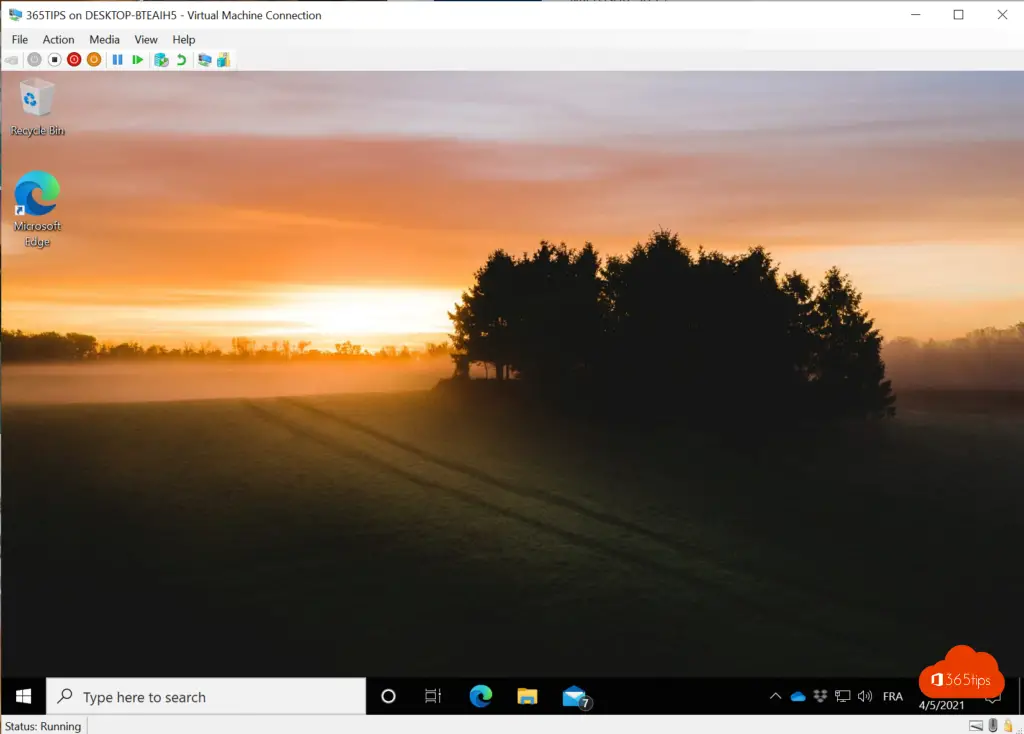 Also read
Reset a Windows 10 device with Windows Autopilot
Update all Windows 10 computers with Microsoft Endpoint Manager
Micrososoft 365 deployment in multiple tenants from 1 AD environment
Use Chocolatey to distribute internet software and keep it up to date!
Install Microsoft EDGE with Microsoft EndPoint Manager
Add devices in Endpoint Manager - Azure AD or Hybrid Join?