❓How do you prevent participants from navigating through a PowerPoint presentation in Microsoft Teams?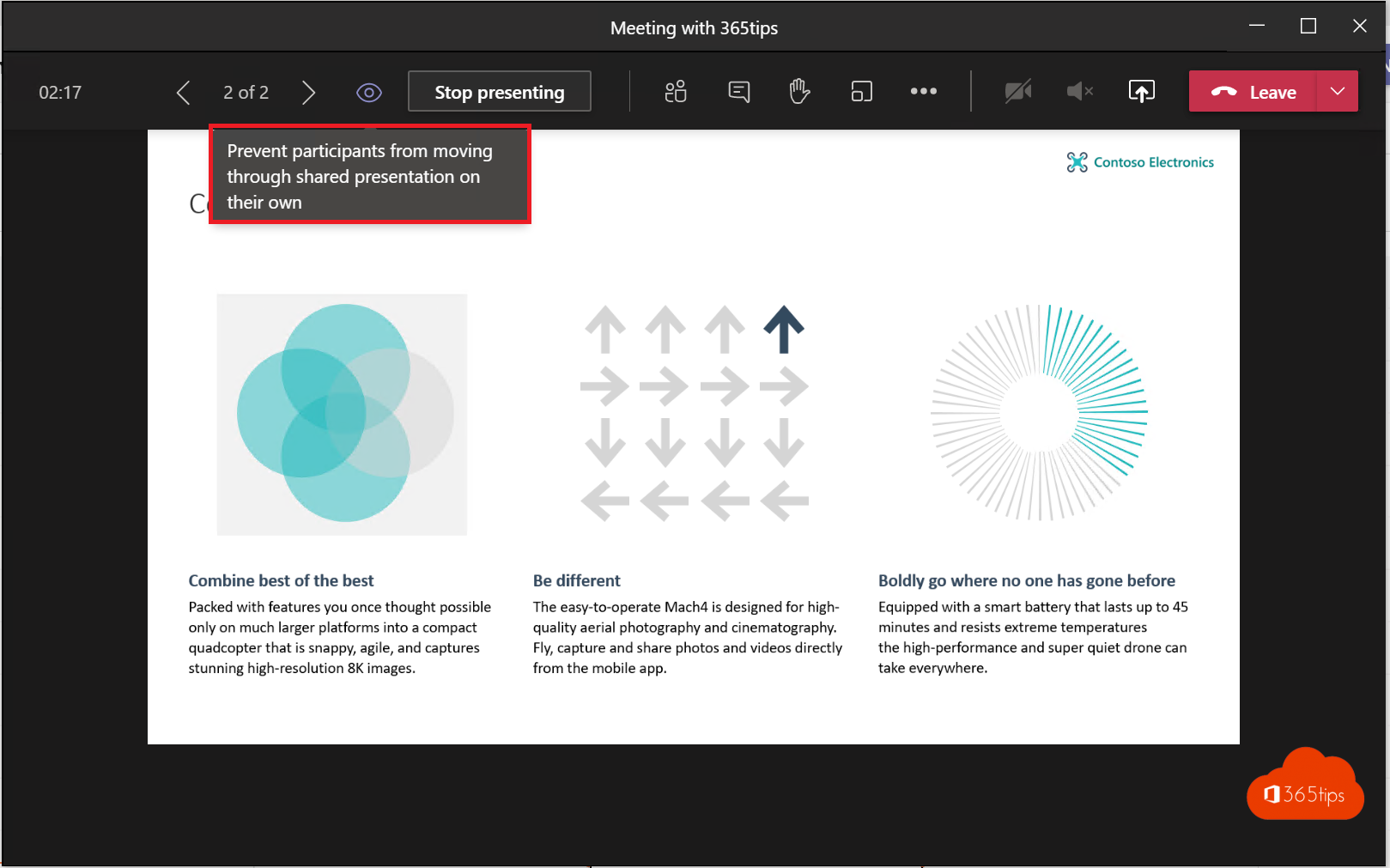 Earlier I wrote the tip on the best way to share a presentation in Microsoft Teams.
Sharing a presentation through this mode has the advantage of allowing you to navigate through other documents or applications without disturbing anyone. Ideal during a long meeting or when doing behind-the-scenes research.
Users can also go through the slides themselves if you allow them to.
If you want to share a presentation it is best to use the PowerPoint mode within Microsoft Teams.
Activate presentation mode in Microsoft Teams
Not allowing users to browse slides themselves in Microsoft Teams
As the presentation progresses and you are almost to the last slide you can allow participants to go through the presentation themselves by clicking:
The setting can be found at the top left.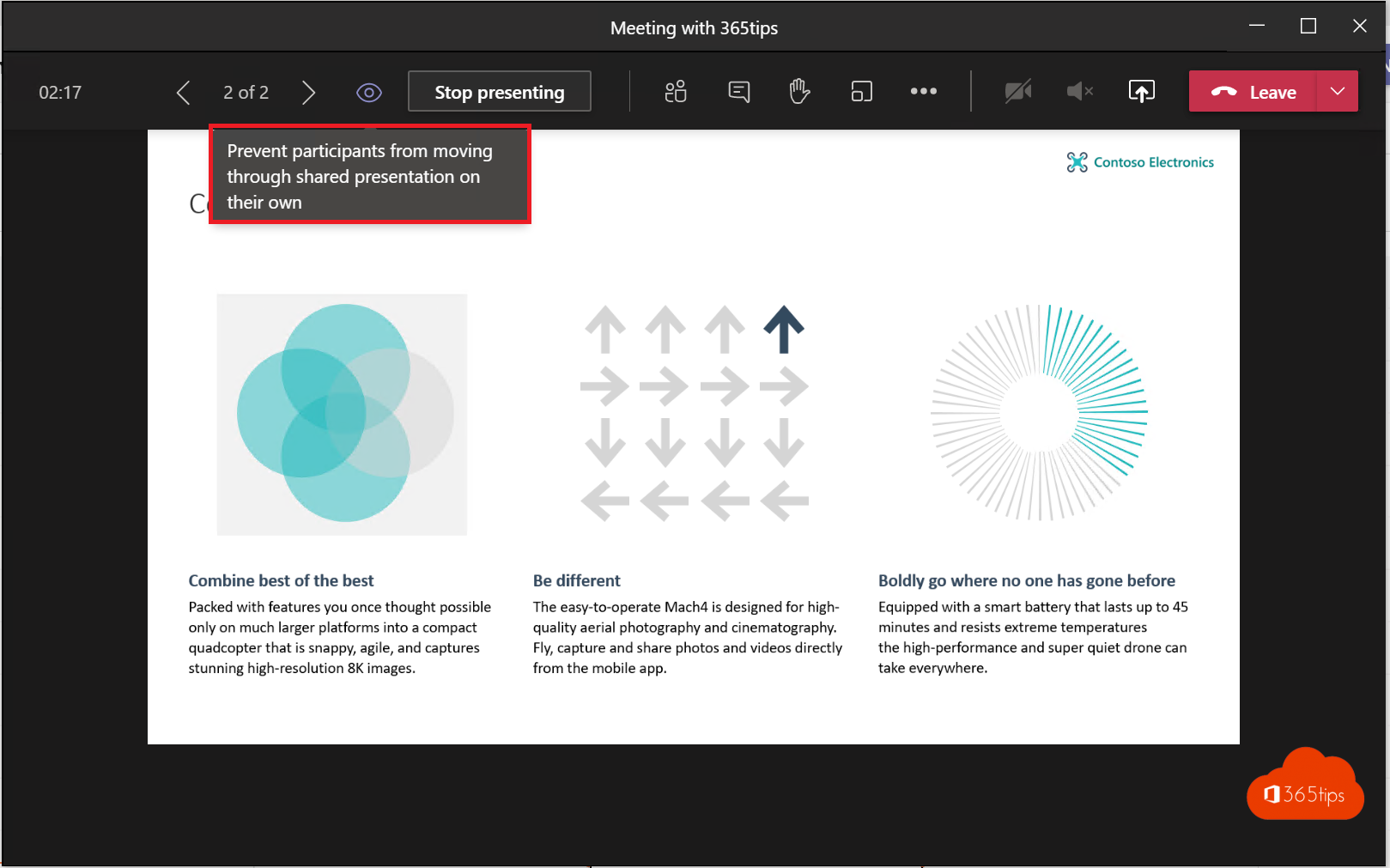 Also view
Sharing your screen in Microsoft Teams - Whiteboard & Presentation
Start a PowerPoint presentation from your phone
Save a message for later - Microsoft Teams
Roles in a Microsoft Teams meeting
Why and how to get started with Microsoft Teams?
Tagged: Collaborating with Microsoft Teams