How to install and activate Azure AD connect for Microsoft Office 365?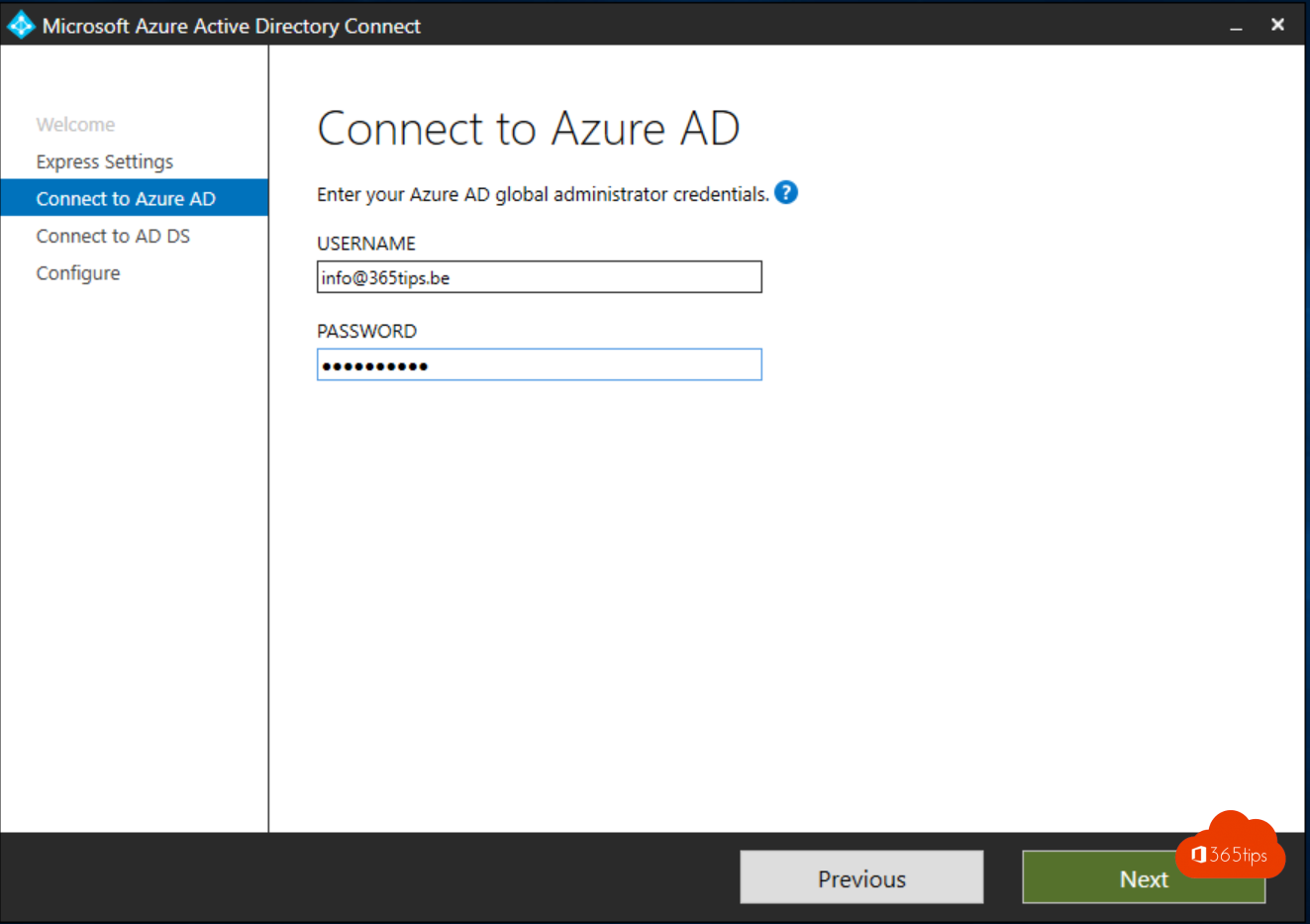 Azure Active Directory creates a connection between on-premises active directory and Azure Active Directory.
Objects are synchronized from local AD to Azure Active Directory. Which is also Office 365 part of.
Prerequisites for Azure AD Connect
Azure AD Connect integrates all users between on-premises Active Directory and the Office 365 Directory. (Azure AD)
Update all UPNs to the target email domain.(Add domain manual)
Don't make it too confusing for your users and choose one identifier - A best practice is to match the UPN to the e-mail address. Often Microsoft services such as Skype or OneNote ask you to log in with your e-mail address.
Video instructions to install and activate Azure AD connect for Microsoft Office 365?
1. Download Azure AD Connect
2. install Azure AD Connect
Install Azure AD Connect on a server in your domain.
Open the installation file. The screen below is the first thing you'll see.
Click Continue
3. Connect to Azure Active Directory (AAD).
Enter your Azure AD Global Administrator account
Enter your password in.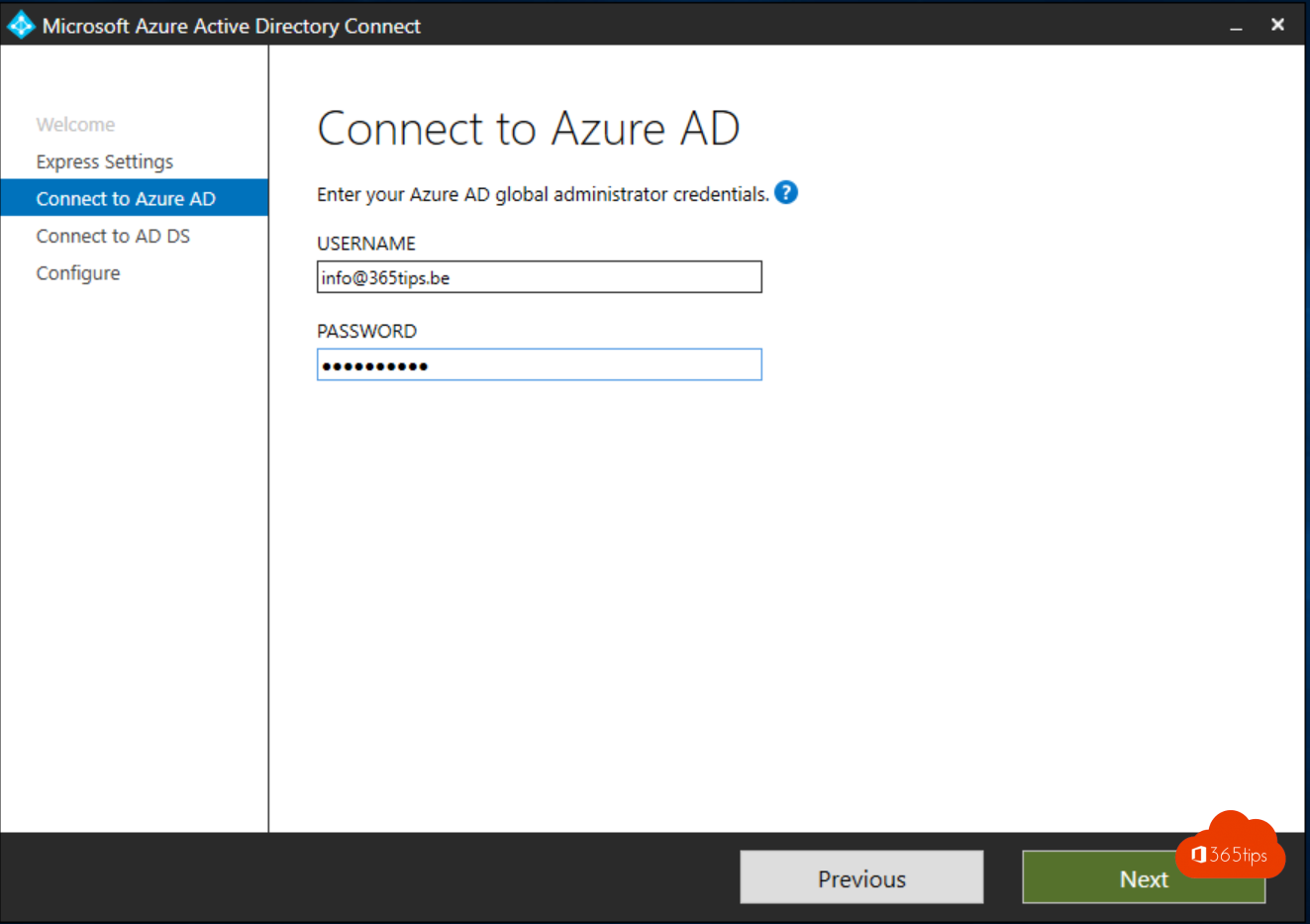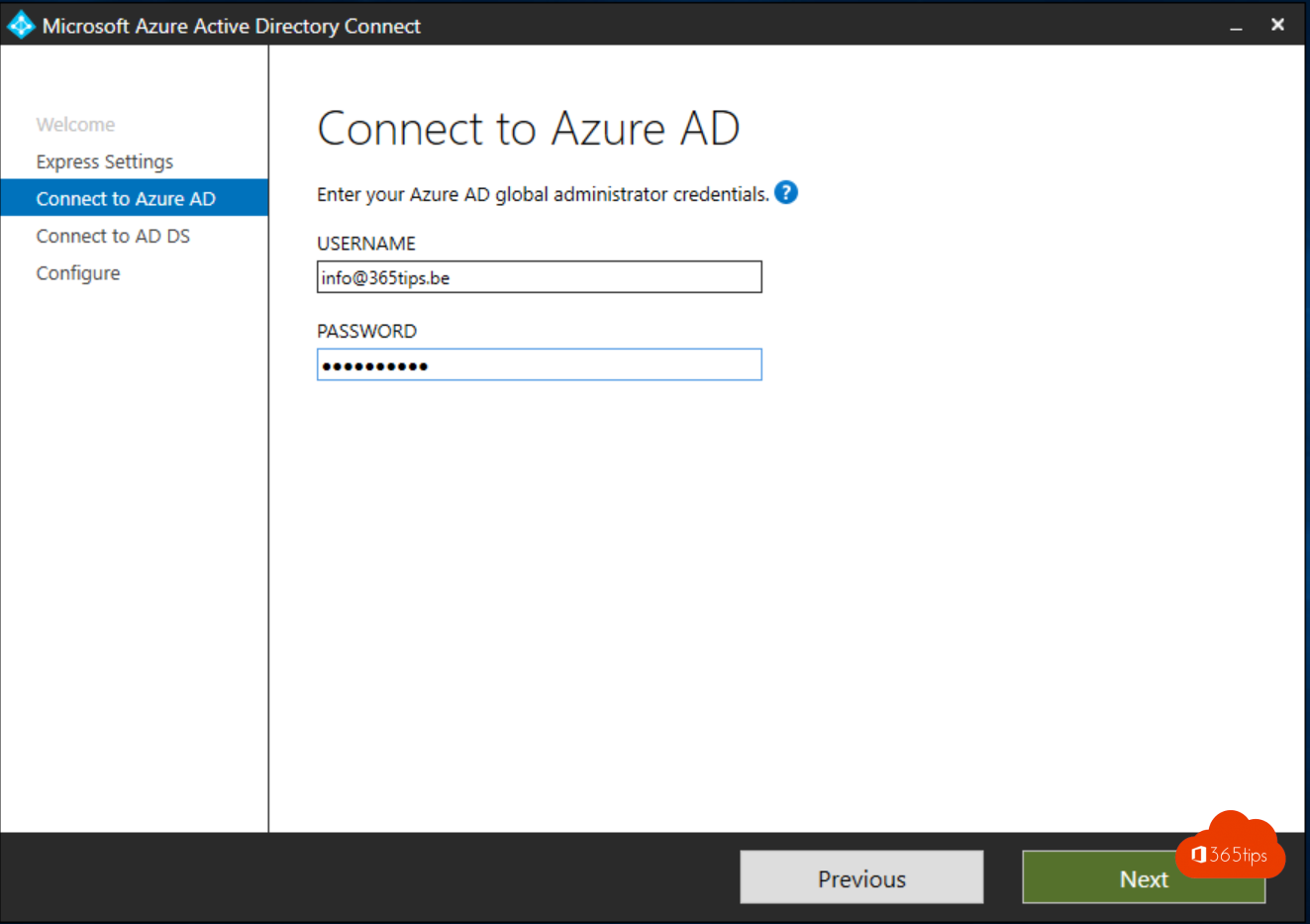 Enter your password again (at MFA)
Are your domains not being seen by default? Add them using this blog.
4. Connect to ADDS (Active Directory Domain Services).
Enter your Active Directory Enterprise Administrator Credentials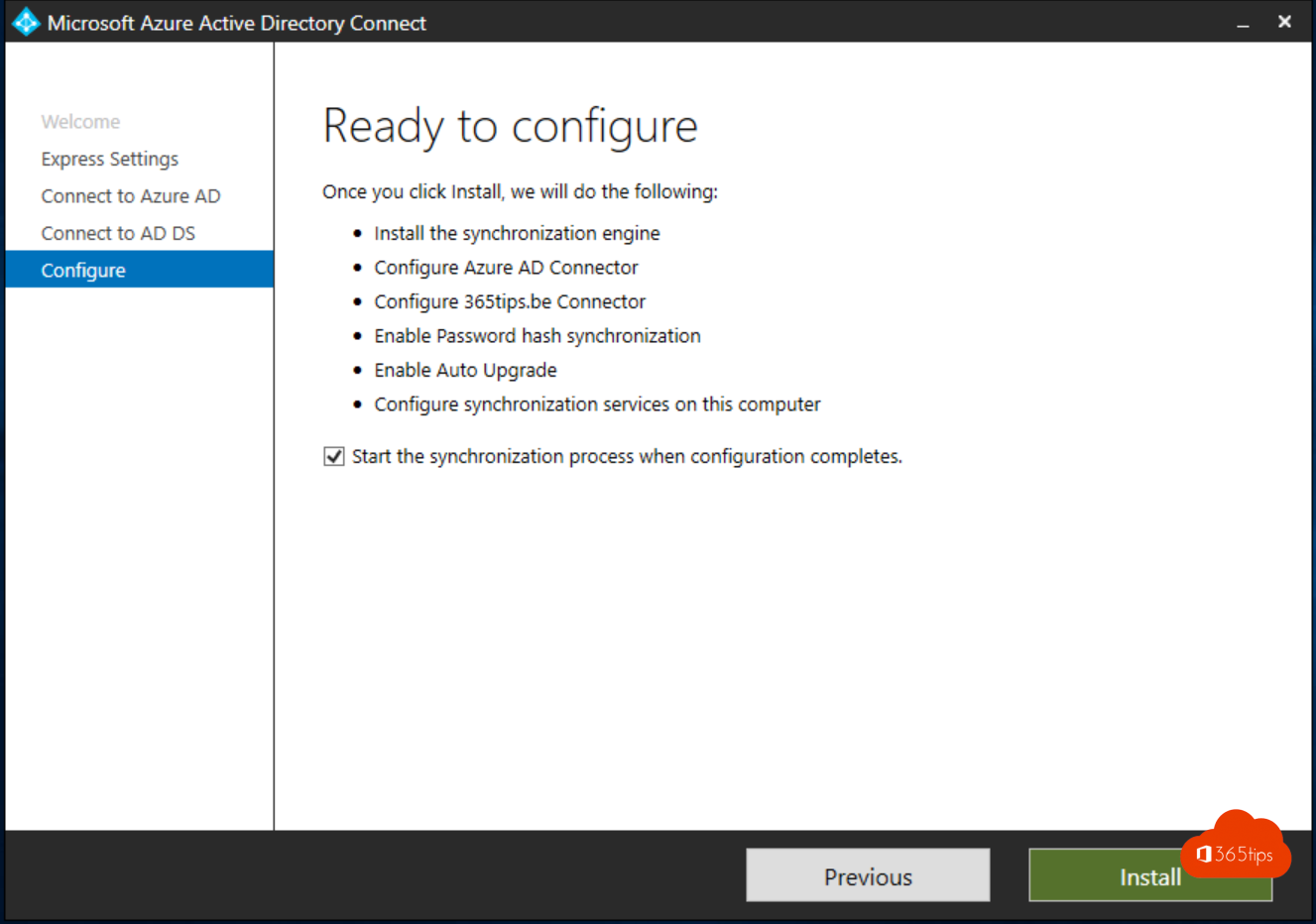 That's it!
All users are now synchronized from your on-premises Active Directory to Office 365 / . Azure AD.
Important of course is to equate the UPNs with the e-mail address so you have the same logins as today.
Also read
Remove Azure AD Connect and make all objects cloud managed
Invite people to use Teams for free
Micrososoft 365 deployment in multiple tenants from 1 AD environment
How to import users and guests in CSV in Office 365 or Azure AD?
About the author
Tagged: Azure, Domain, E-Mail, Manual, MFA, Microsoft, Microsoft 365, Office 365 Login, On-premises, OneNote, Skype for Business Online, Sync, Tenant