Microsoft Intune Company Portal installation - Endpoint manager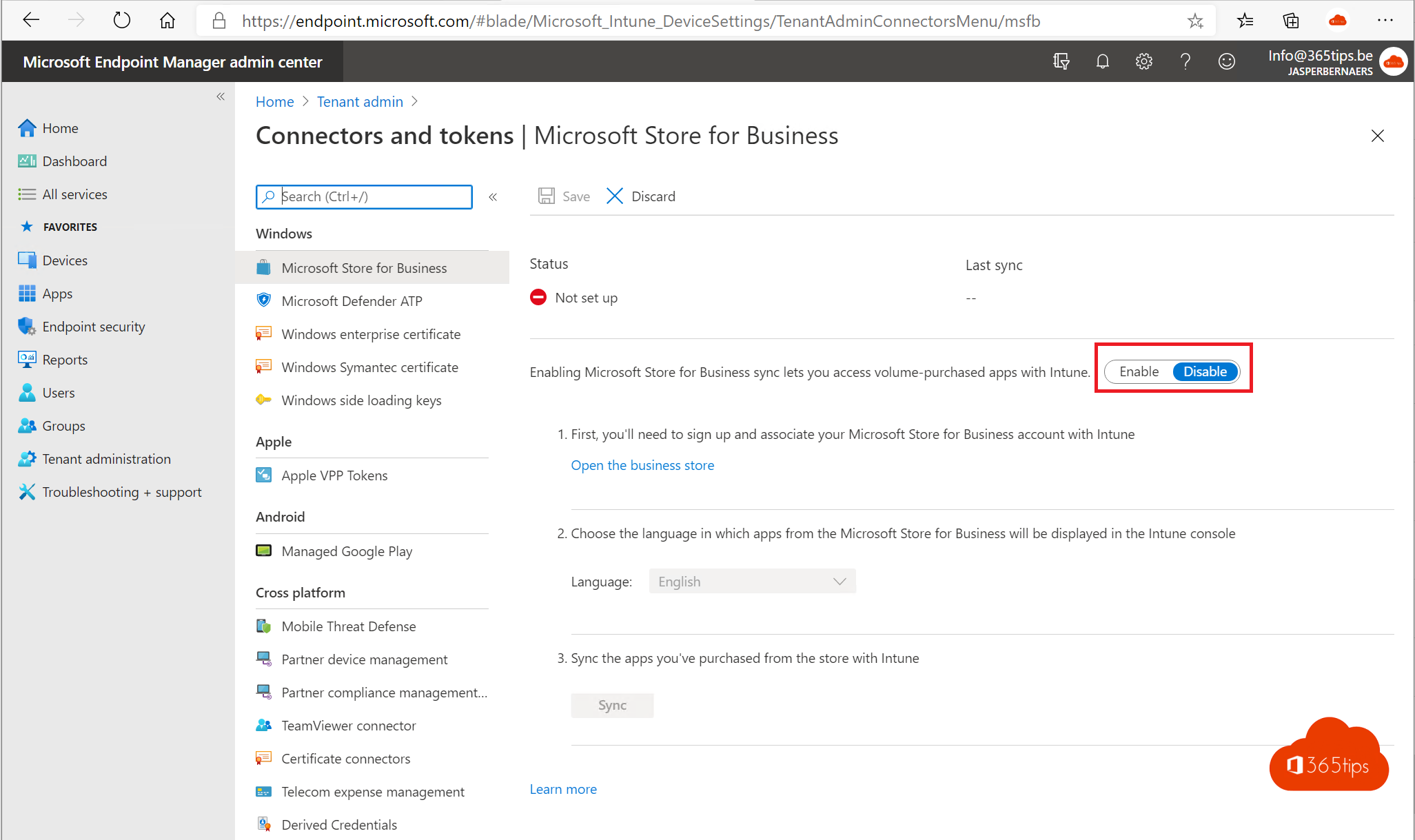 Microsoft Endpoint manager gives the option to install Intune Company portal on all computers.
In turn, the company portal allows users to install their own software on their computers.
More autonomy, yet controlled and without administrator rights.
Activate Microsoft Store for business
Activate Intune in the Microsoft Store for Business. https://businessstore.microsoft.com/en-us/manage/settings/distribute
Activate Microsoft Store for Business in Endpoint manager
Navigate to: https://endpoint.microsoft.com/#blade/Microsoft_Intune_DeviceSettings/TenantAdminConnectorsMenu/msfb
Activate the Store for Business Sync.
Press Sync.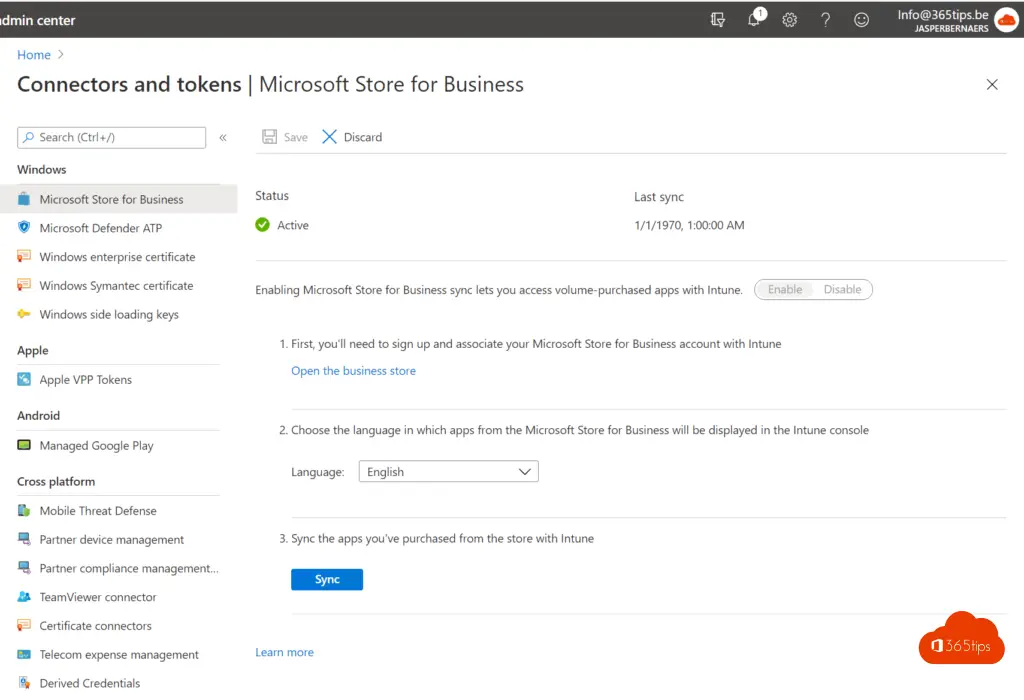 Install Company Portal on all computers
Search 'company portal' at: https://businessstore.microsoft.com/en-us/store and use your Office 365 administrators account to make the purchase.
Because you have activated Sync from above, you have the ability to purchase applications through the store that automatically enter the apps repository.
Assign the application to all users.
In a future blog, you will read how to offer applications, through this company portal but still give users the autonomy to install software themselves.
Other intune blogs
Set Google automatically as default search engine in Edge Browser
Use Chocolatey to distribute Internet software and keep it up-to-date!
Office 365 Deploy ProPlus with Intune in 8 steps!
Build a Windows Autopilot demo environment in 60 minutes
Add devices in Endpoint Manager - Azure AD or Hybrid Join?
About the author
Tagged: Microsoft 365, Microsoft Office 365, Microsoft Windows