Microsoft Personal & Microsoft Family
Be sure to read my findings below! Whatsapp comparison & why Microsoft Teams will make a huge impact on personal users. One app for work and personal. Now just quickly enable Teams like at home, right?
New to Microsoft 365 Personal and Family subscriptions?
The 2 most important announcements
1) Microsoft Teams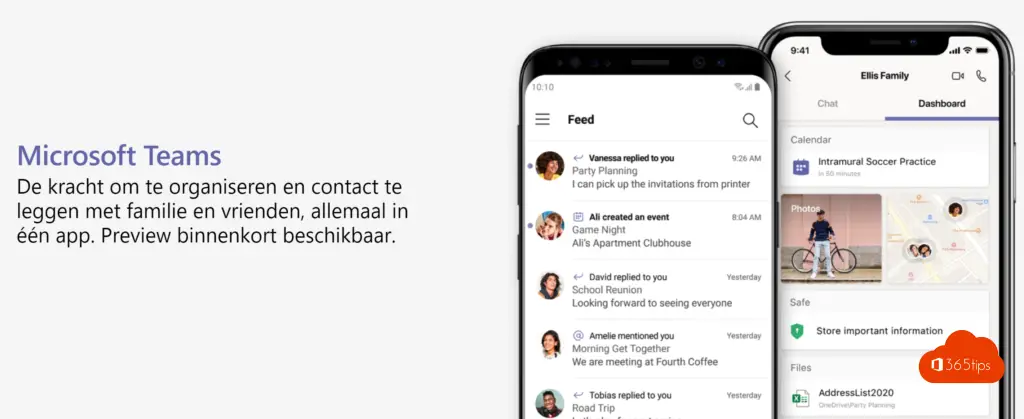 Available at preview - not for everyone
Get more out of your chats
Collaborate more efficiently
Share your location and information
Microsoft Teams is more than just a chat app
2) Microsoft Family Safety
Location Sharing, saved spots & Location Alerts
Protect your loved ones online with content filters
Activity reports & Screen time limits
Licensing Models
| | | |
| --- | --- | --- |
| Microsoft Account | Microsoft 365 Personal | Microsoft 365 Family |
Open Powershell as administrator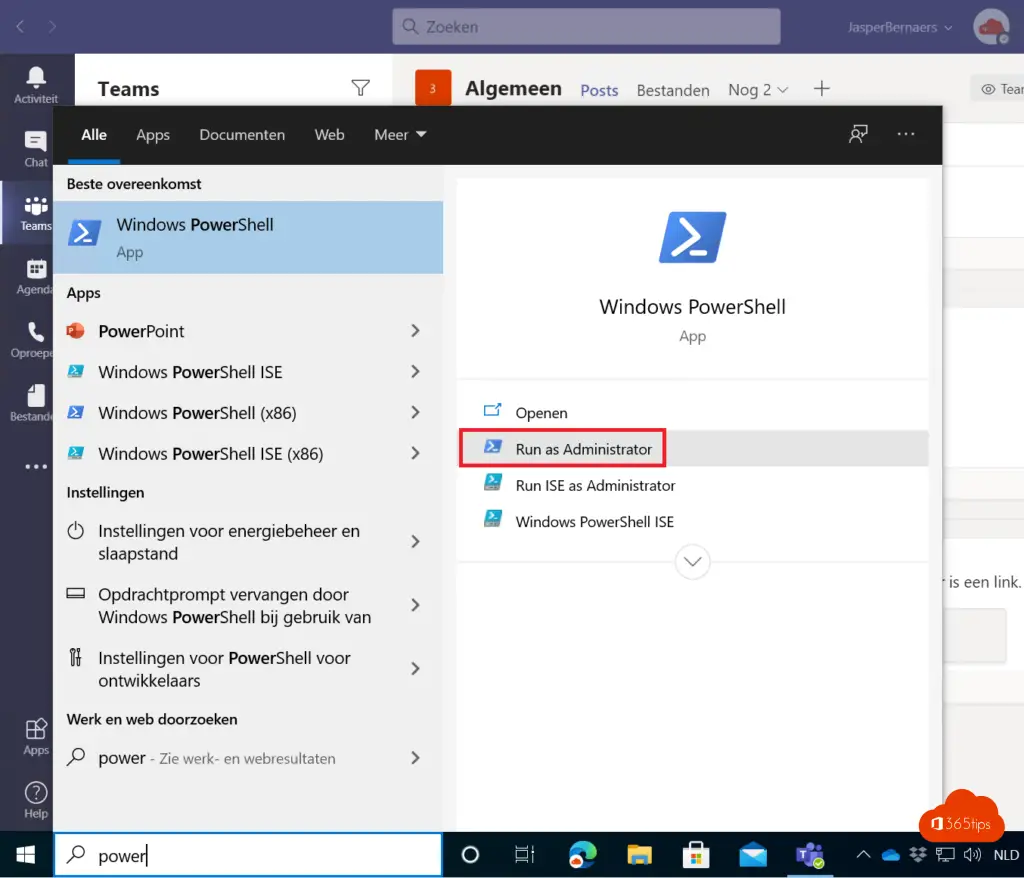 Install Microsoft's PowerShell module Teams
Run the following line in PowerShell:
Install-Module MicrosoftTeams
Connecting to PowerShell
Import-Module MicrosoftTeams
Set-ExecutionPolicy -ExecutionPolicy Unrestricted
Connect-MicrosoftTeams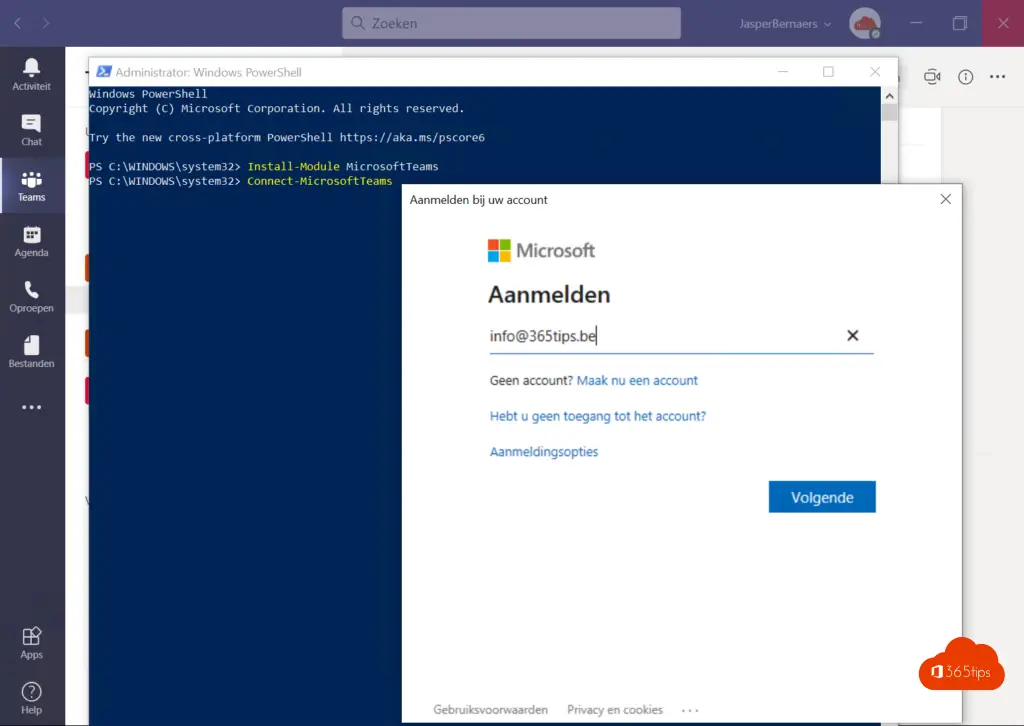 Enter a username and password of your Global Administrator or Microsoft Teams administrator.
Microsoft Teams retrieve with PowerShell?
Get-Team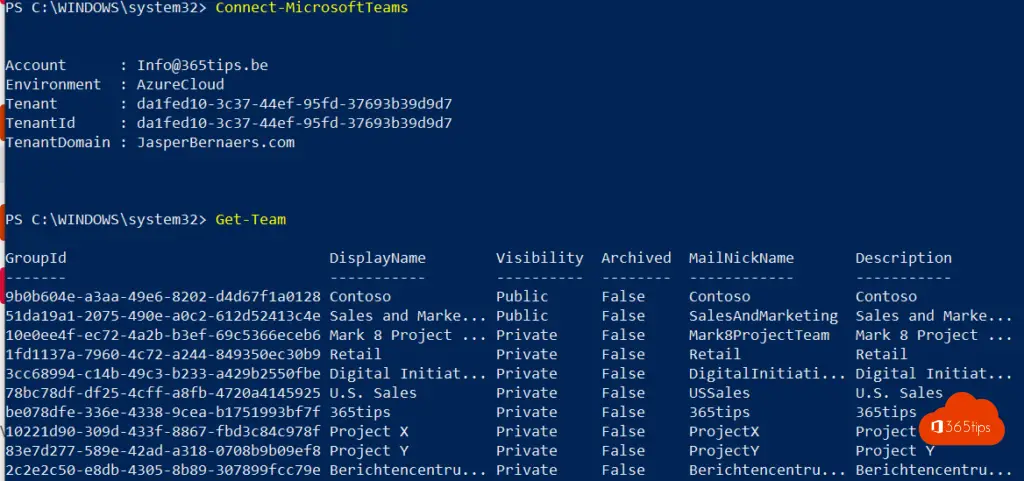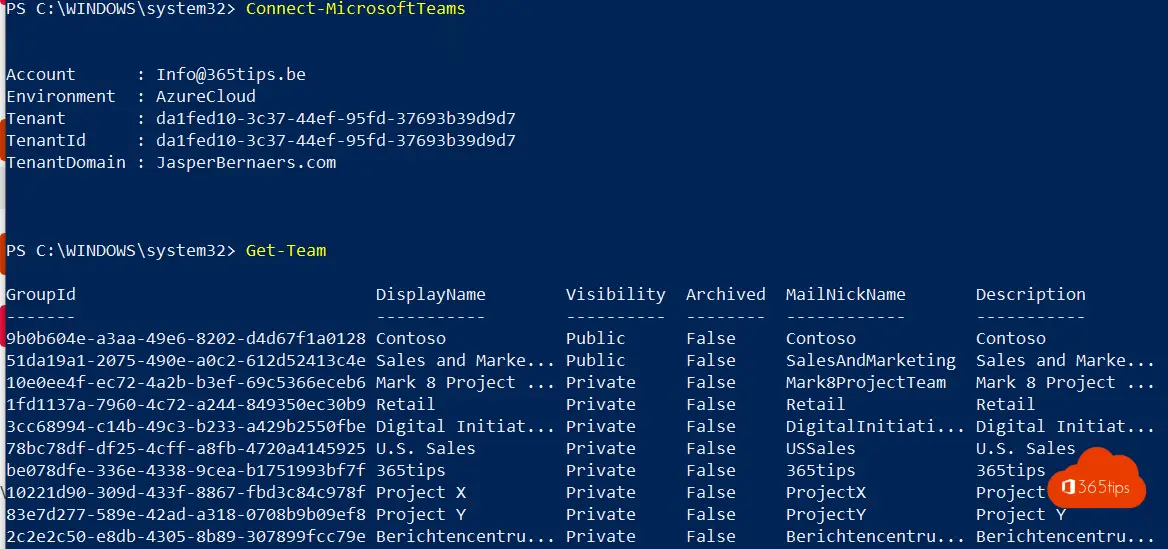 Command presets from Teams
Get-Command -Module MicrosoftTeams
Read a comprehensive Microsoft Teams Powershell explanation -> here.
| | | |
| --- | --- | --- |
| Features | WhatsApp | MSTeams |
| Instant messaging, chat,. | ☑️ | ☑️ |
| Mobile application(s) | ☑️ | ☑️ |
| rich web application (where you can also create documents) | ☑️ | ☑️ |
| Ipad application | no | ☑️ |
| Showing that someone is typing | ☑️ | no |
| Need a SIM card? | does not work without sim card | ☑️ |
| Content creation in Word, Excel, PowerPoint,... | no | ☑️ |
| Sharing documents without version problems? | | ☑️ |
| Communicating to professional abbonees | | ☑️ |
| videoconferencing / like facetime, understand? 🙂 | Up to 4 people | up to 250 |
| Browse live powerpoints as a guest? | | ☑️ |
| Whiteboard, drawing together | | ☑️ |
| taking notes during meetings | | ☑️ |
| chat & Calling at the same time | | ☑️ |
| Sharing history after adding new people | ☑️ | ☑️ |
Also read
Microsoft Teams vs Zoom
Microsoft Teams comparison with Whatsapp
10 success factors for setting up Microsoft TEAMS
Tagged: Activate, Application, Excel, license, Microsoft, Microsoft 365, Microsoft Edge Browser, Microsoft Excel, Microsoft Windows, PowerPoint, comparison, Video