🇬 Download and install Google Meet on your Windows computer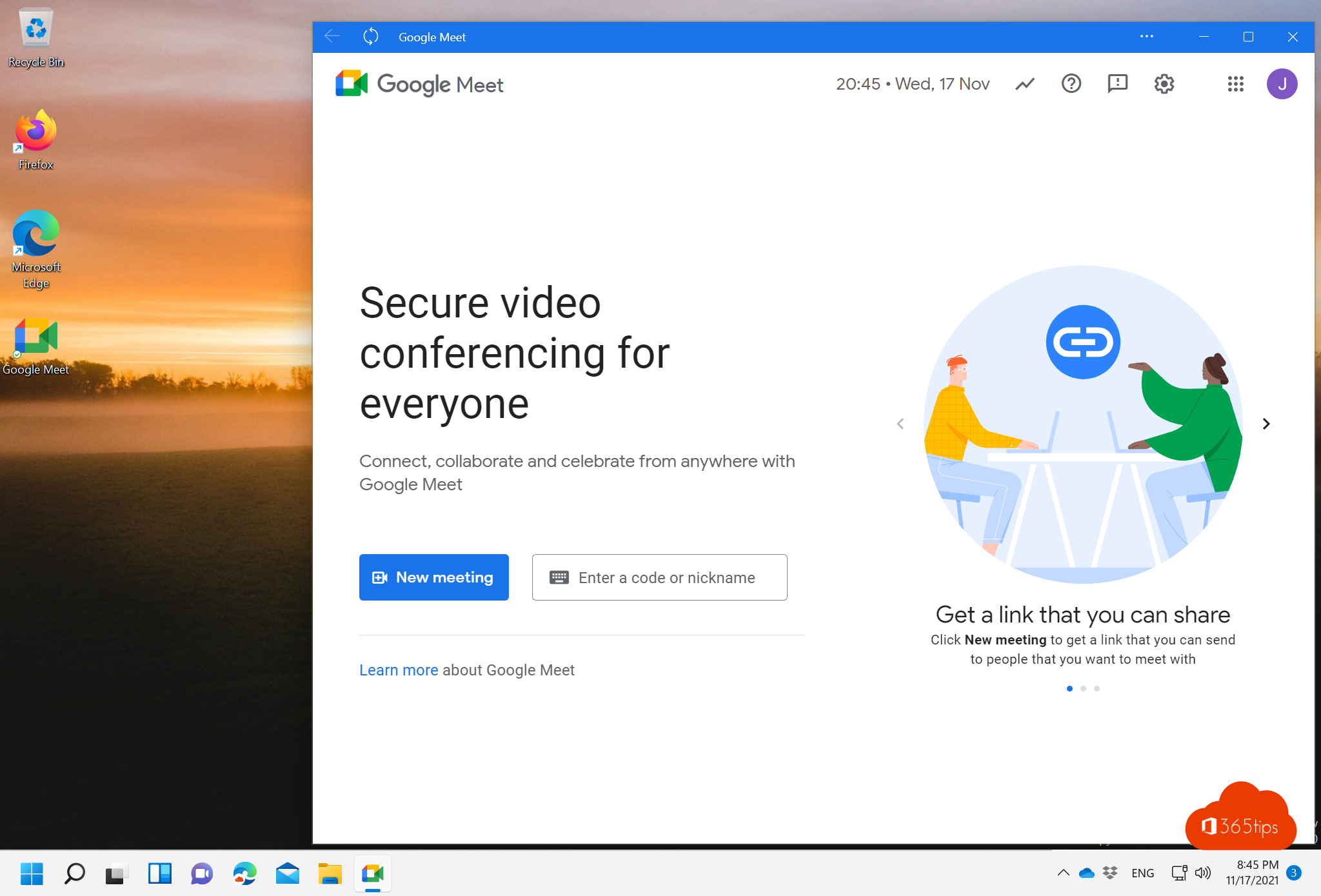 Google Meet (formerly Google Hangouts) is the counterpart to Microsoft Teams or Zoom. With Google meet you can mainly hold and organize video meetings in a fast and secure way.
Unlike Microsoft Teams and Zoom, Google today does not offer a native application which is a strong and leading choice of the tech giant. More applications and heavy applications often make your computer slower and therefore reduce the ease of use.
In this blog, I explain how to install Google Meet on your Windows 10 or 11 PC or on your Mac. Any browsers based on Chromium has the ability to use PWA apps, these apps give the ability to have approximately the same experience than fat-client applications.
Registering and activating Google Meet
Browse To: Create a Google Account - Google Account Help to create a Google account.
A Google account is required to forward meetings to participants from this environment.
How to start Google Meet in Windows?
Login to your Google account via: Account.google.com
Or navigate directly to Google Meet -> https://meet.google.com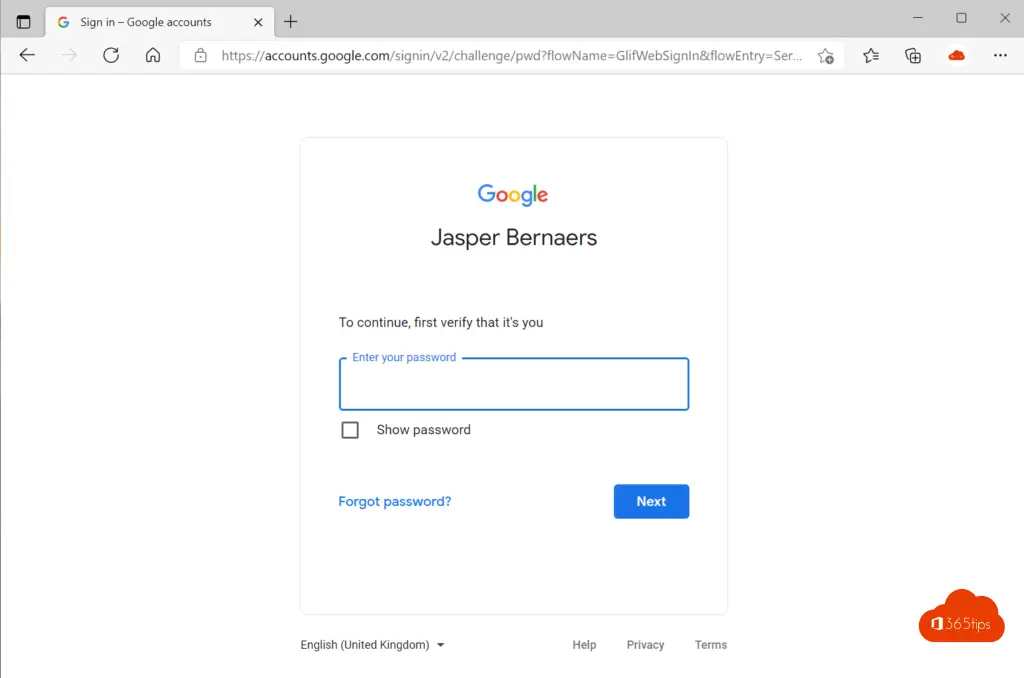 Installing Google Meet in Windows
As with other PWA (Progressive Web Apps) applications, it is possible to install Google Meet in Windows 10 or Windows 11, on any version of Windows and in the Chromium-based browsers on the Apple operating system. Always nicer not to work in the browser on your laptop or desktop.
At the top of the Edge Browser, select -> Install Google Meet.

Next, select installation of Google Meet.
Select following settings:
pin to taskbar
Pin to start
Create a desktop icon.
Auto-start at device startup (if desired)
Does it work well, for you?
Scheduling a meeting with Google Meet in Microsoft Windows
"Create a meeting for later" to send out a scheduled meeting to colleagues.
Then share the join information with the participants.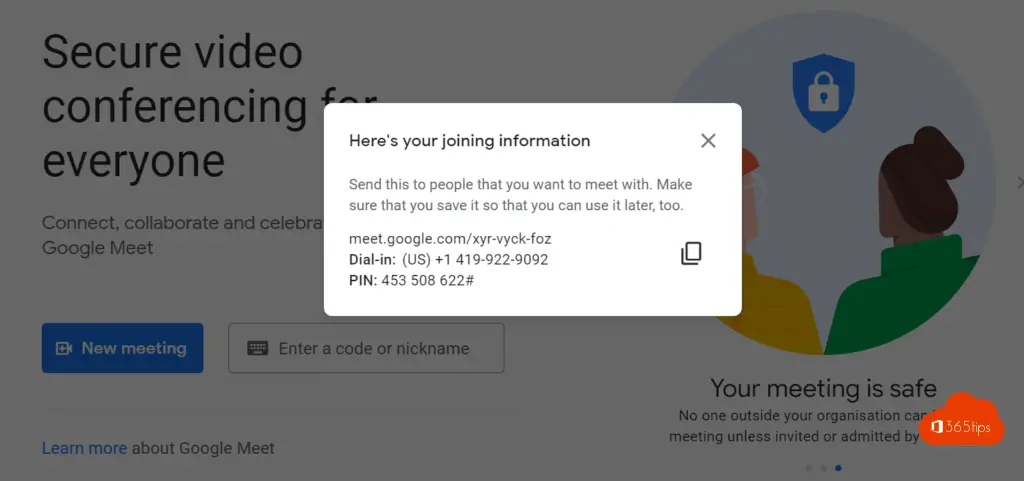 How can you share the screen in Google Meet?
In Google meet, you can share the screen by selecting this icon at the bottom, then selecting the full screen, or a window.
How to adjust audio settings in Google Meet?
In the settings tab at the bottom, you can select Settings -> Then press Audio, Video to change the input or output.
How to adjust the default resolution of Google Meet?
In the same menu, in settings it is possible to adjust the send-resolution. This can be set to: High-definition (720p) or standard (360p)
Activate a Filter (background effect) in the Google Meet Application in Windows?
Configure a dial-in number in Google Meet?
Within each version of Google Meet, people can dial in without having to purchase an additional service to do so. Select at: more settings -> Use a landline or cell phone.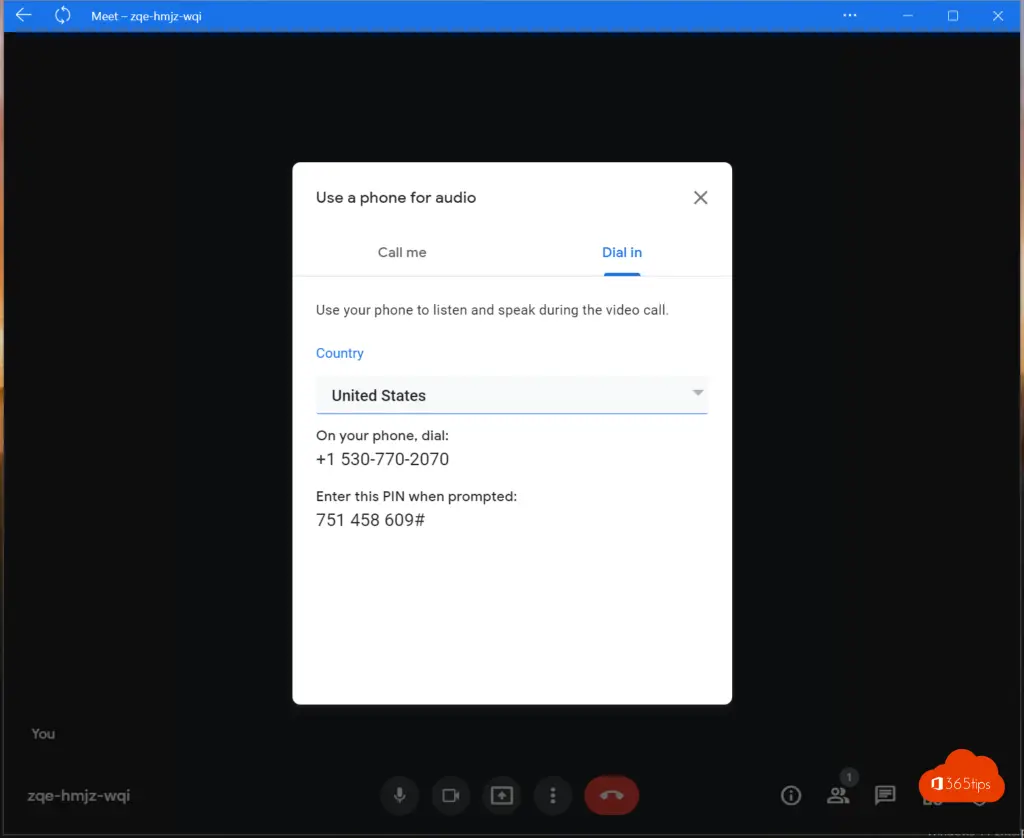 Also read: Install Outlook online as a PWA app in Google Chrome or Microsoft Edge?
How to include and meeting in Google Meet?
If you wish to record a meeting with Google Meet, you can get started with the instructions below.
Press this icon at the bottom:
Then press record meeting.
Follow the same steps to stop the meeting. To do so, press
And then on recording stop.
See all the people in a Google video meetings?
Tip: Seeing people in video meetings - Google Workspace information center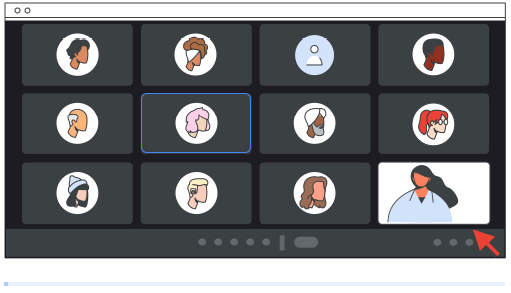 Also read
The best Microsoft Teams features: 30 tips to get started in 2022!
Tutorial: Here's everything you need to know about Google Drive!
How to take a screenshot or video on a Mac, iPad or iPhone.
Tutorial: How to share large files in Google Drive.
About the author
Tagged: Google, Manual, Microsoft Windows