This is the solution if you can't add anyone to a private channel in Microsoft Teams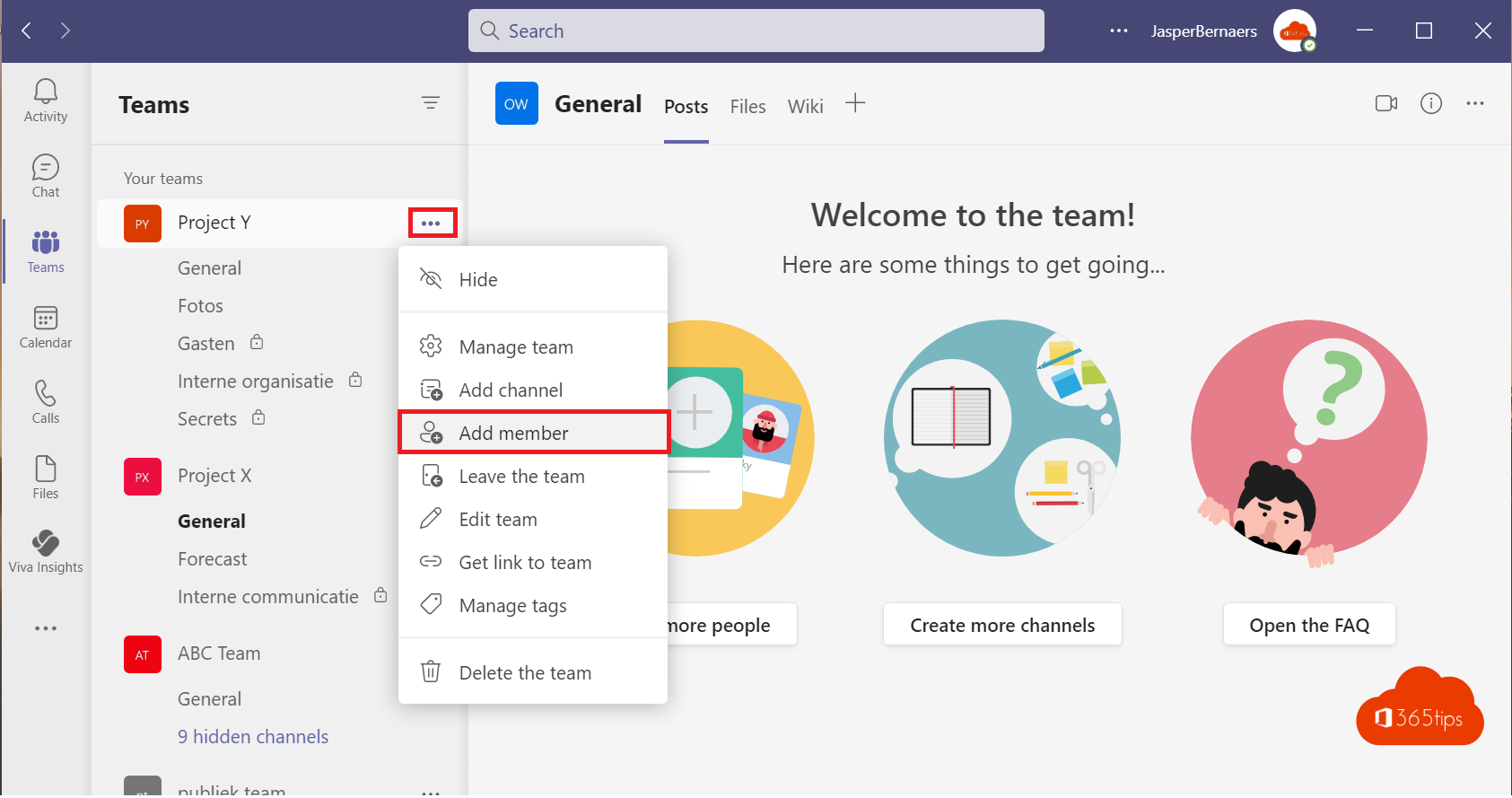 If you cannot add someone to a private channel in Microsoft Teams it is because the guests or members are not on the main team.
It is not possible to add people directly in a private channel without them being part of the general channel.
Scenario: An example scenario i:; cooperation with external users. Add everyone to the same team. Do not use the general channel for 'internal' communication but create private channels for each need.
In this blog, I have provided a lot of information on how to organise a team in the ideal world.
Is it not possible to add members in Microsoft Teams ?
Want to add members, but can't do it in a private channel?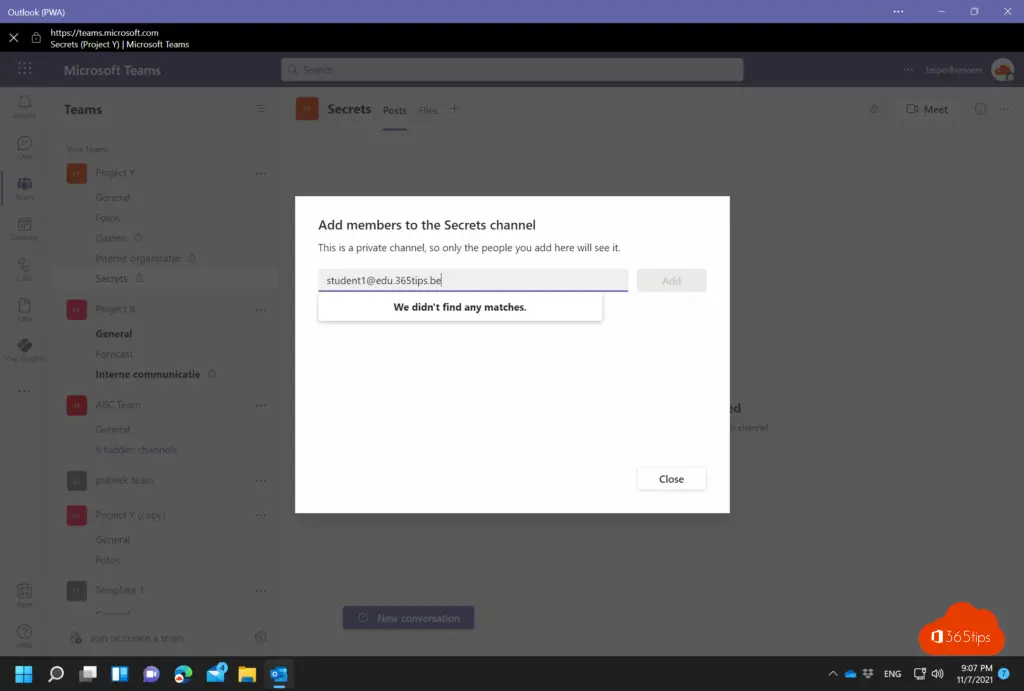 Open the team your private channel belongs to
Navigate to your main team. In this case: "Project Y
Add people to the team via 'Add member'.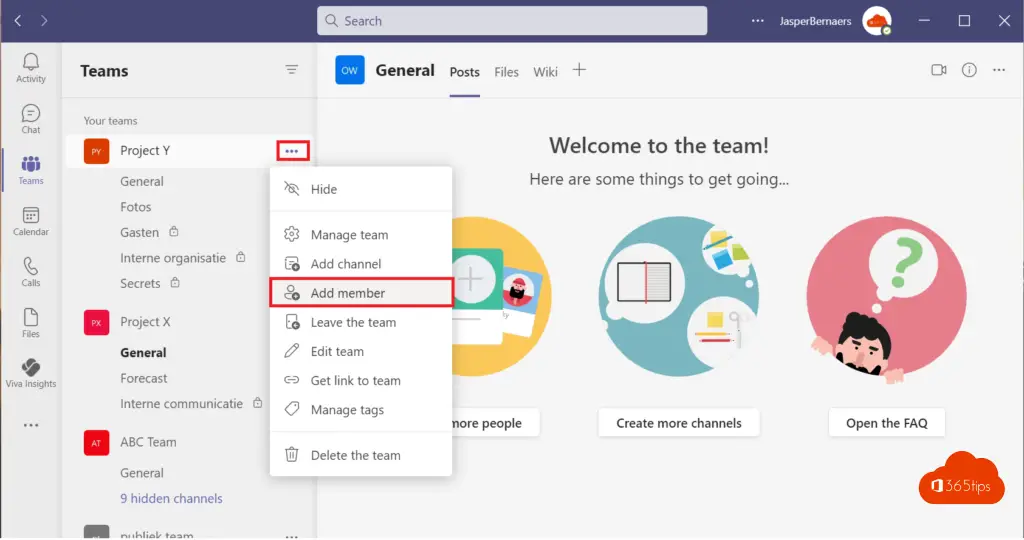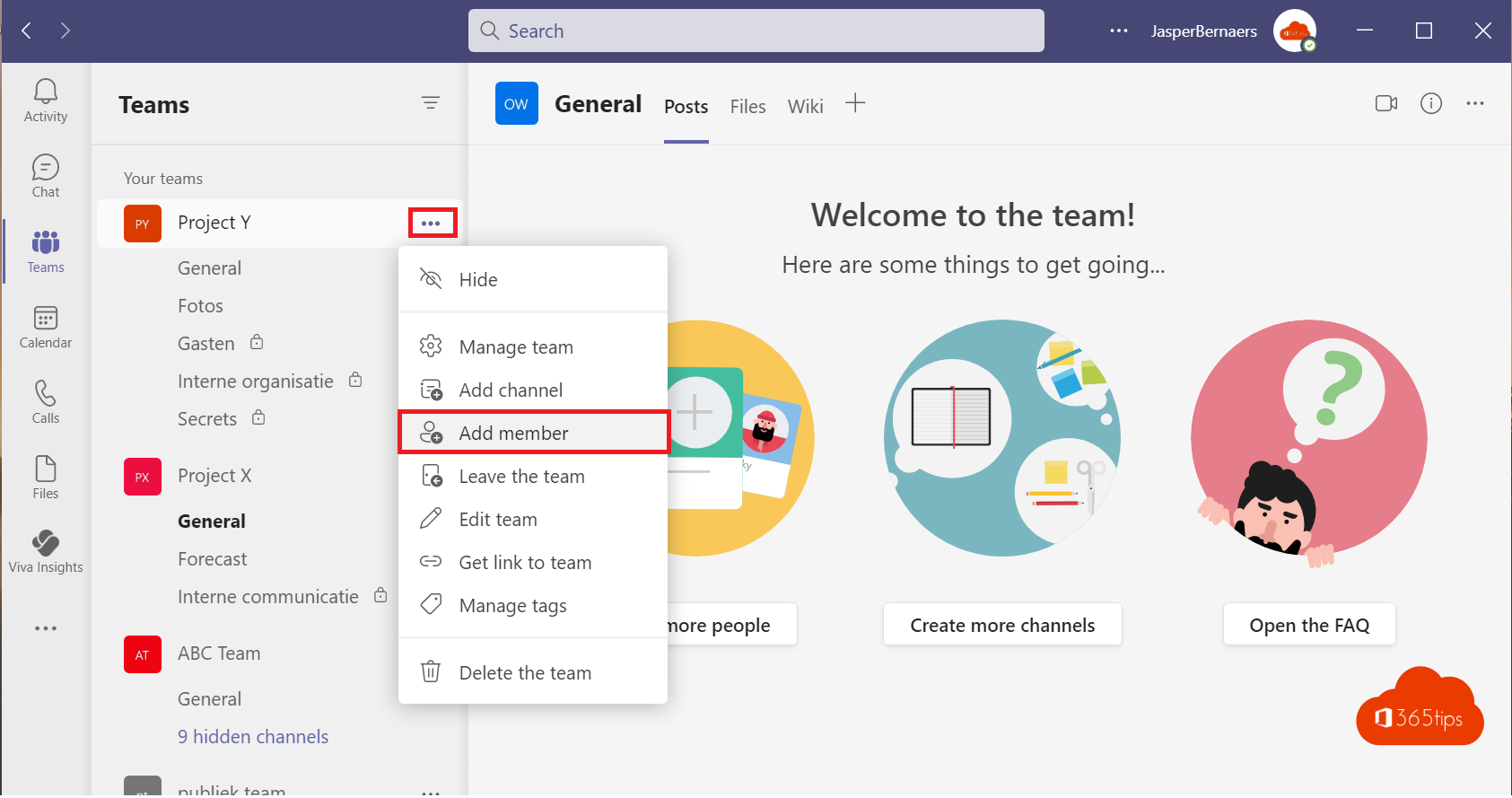 Then open the Microsoft Teams private channel
Add the member or several new members in the private channel one by one or in group.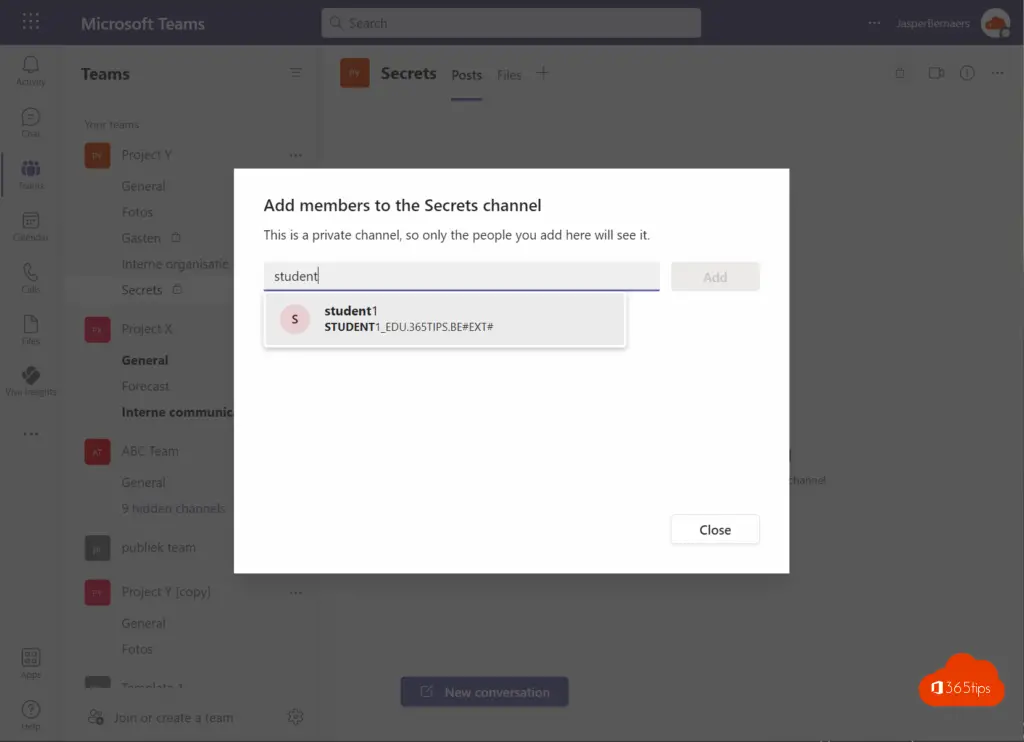 Also readthese handy manuals in Teams
How to prevent users from deleting channels, tabs & apps in Teams
Microsoft Teams - Create a read-only folder so that participants cannot edit your documents