Do you suffer from a slow mobile Teams application? Android / iOS?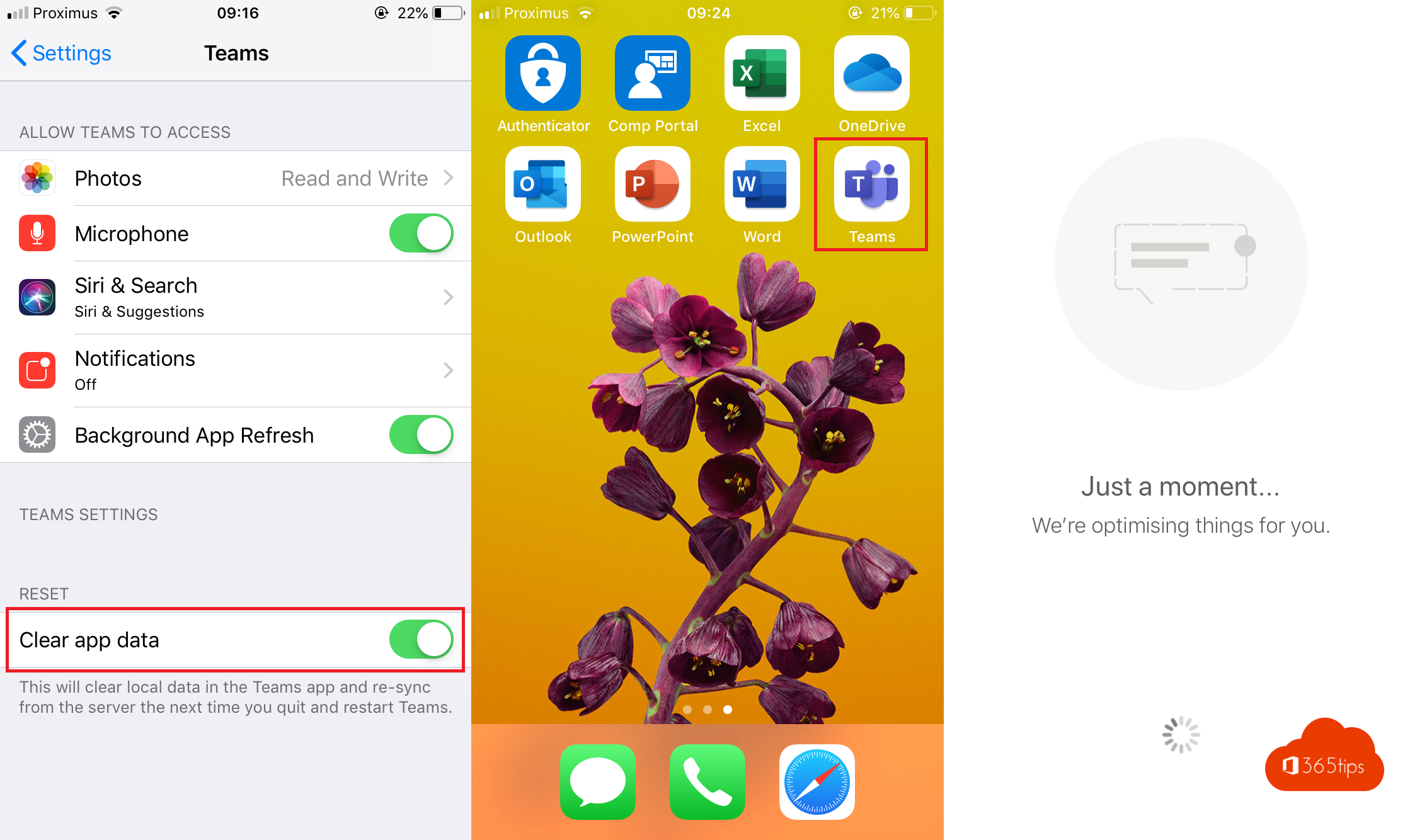 Do you suffer from a very slow mobile Microsoft Teams application?
Slow navigation between chat messages?
No results or hitches in the search?
Rebooting your phone doesn't help either?
Mute off and on slowly?
Microsoft Teams on your smartphone can become extremely slow after a while. You can uninstall and reinstall the application but that is a lot of hassle.
Here is a practical solution!
Open settings
Press Settings and then search for Teams
Select "Clear app data".
At the bottom, select clear app data. This option will delete all the cache from Microsoft Teams and fetch the necessary data again via Microsoft Server.
Close your Microsoft Teams app
The Teams application must be completely closed and must not be running in the background. Exact instructions can be found here.
Open your Teams application
After opening the application, this message should appear and "clear app data" should be turned off again in settings.
What if Microsoft Teams keeps running or loading?
It can happen that the mobile app or the app on your Windows computer or Mac keeps loading or crashing. A useful tip is to clear unnecessary teams to leave a team.
It may also help to completely uninstall and reinstallthe mobile or regular teams application .
Do you have any other tips to make Teams faster? Post a comment below! 🚀
Also read
Viva Custom Backgrounds for Teams -> provided by Microsoft
Adding a permanent whiteboard in a Team Channel | Tutorial
Share your screen with computer audio in Microsoft Teams | Windows + Mac
Add a "Chat with me in Teams" link to your email signature
read recipientsdisable chat in Microsoft Teams