How to activate Zoom in Outlook to automatically schedule meetings?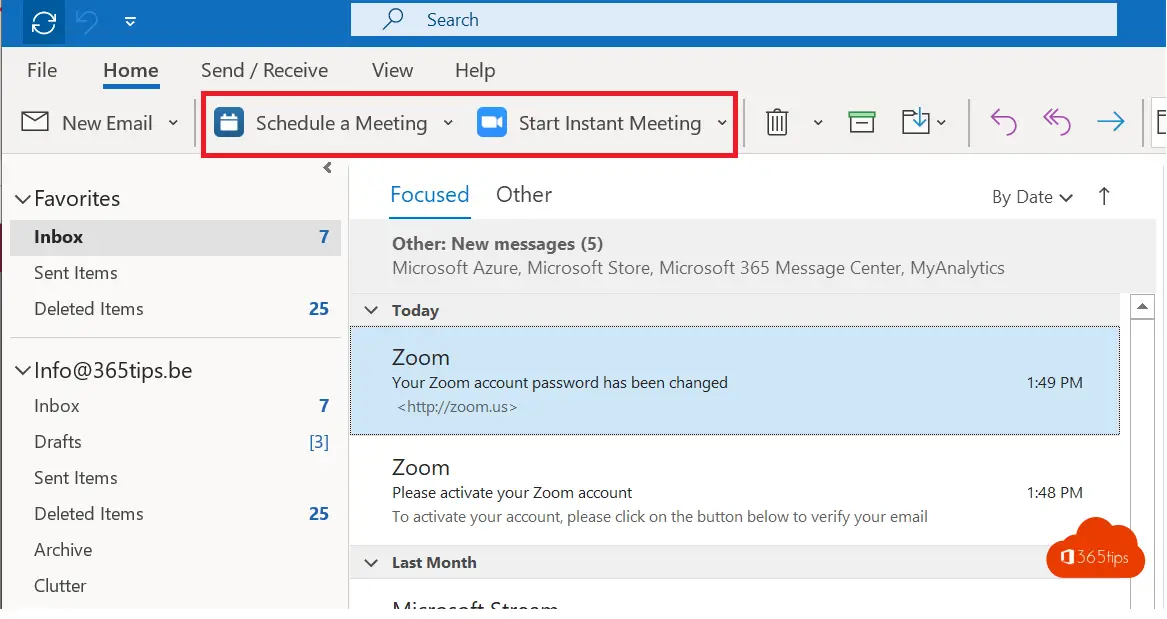 Integrations are a challenge to get the best out of different solutions. In this blog, I explain how to integrate Zoom into Office 365 with the goal of making Zoom available in all users' calendars.
Integration of third-party applications
Browse To: https://portal.office.com/adminportal - as Global Administrator
Press Integrated Apps at Settings.
Get Apps: Search for Zoom for Outlook
Activate Zoom for Outlook for the entire organization.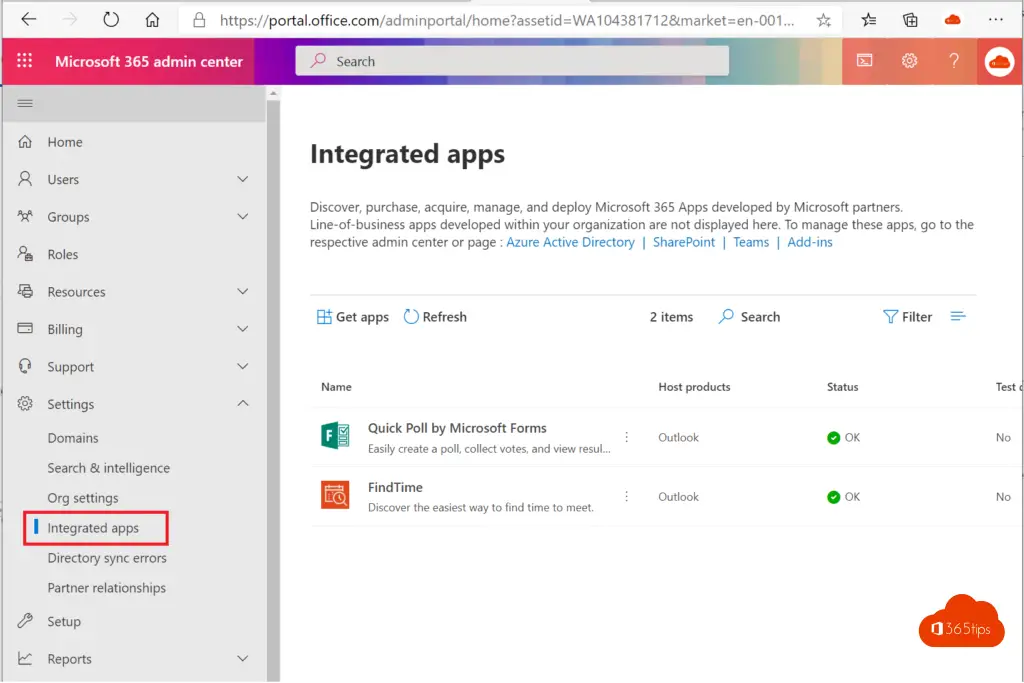 You can choose to assign this application to a group or the entire organization. (Or just yourself)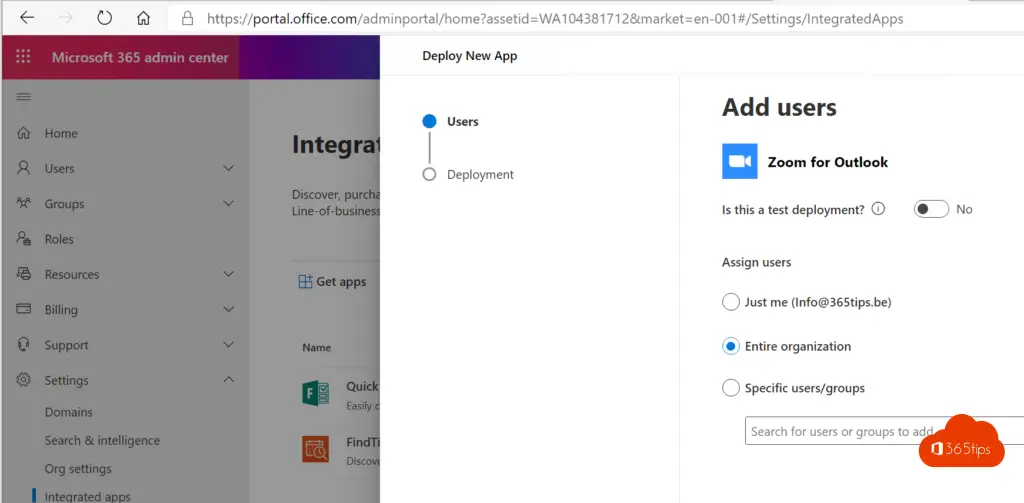 Once the Zoom application is rolled out, you'll see the results here.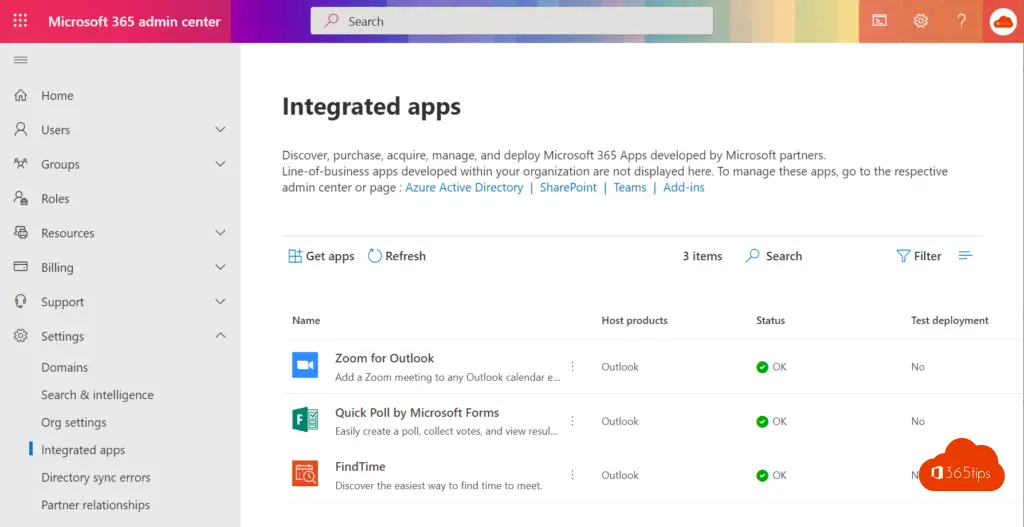 Setting up a Zoom meeting in Outlook
Scheduling a meeting in Zoom can be done through several ways.
You can share your URL so that people can always come to your meeting. -> In the Zoom client, press 'Schedule' -> Enter a topic, a start date and any other parameters you want.
Then press Save.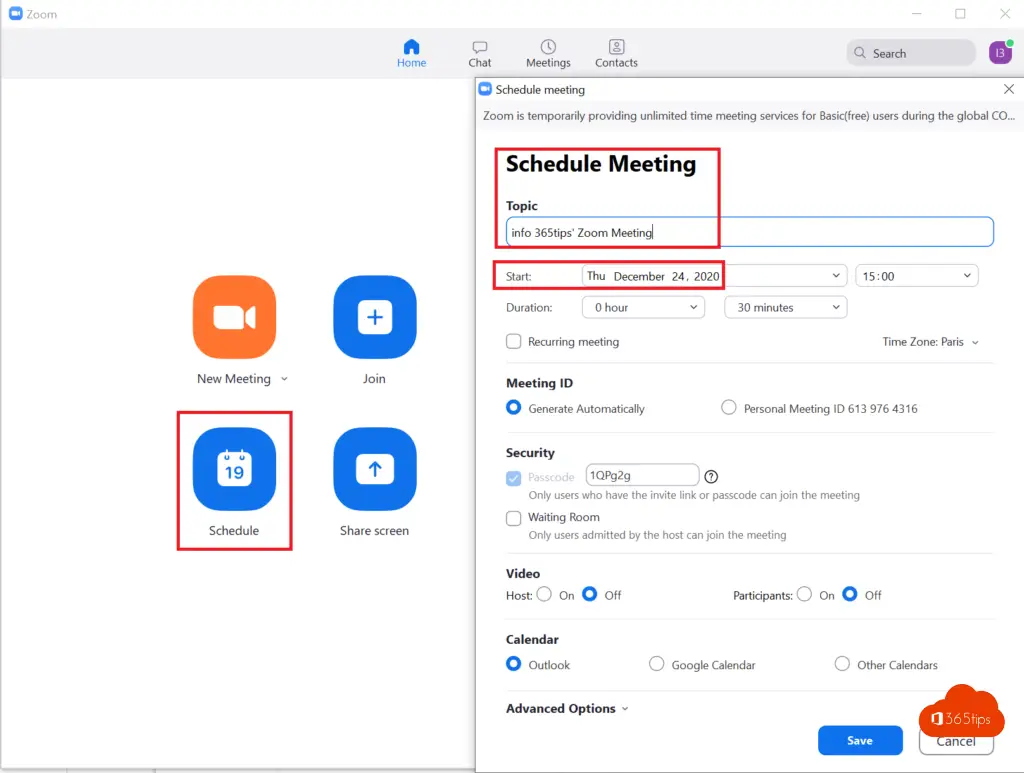 Distributing a Zoom URL via messages
via Mail, Whatsapp, Outlook or other channels you can share the link of the meeting.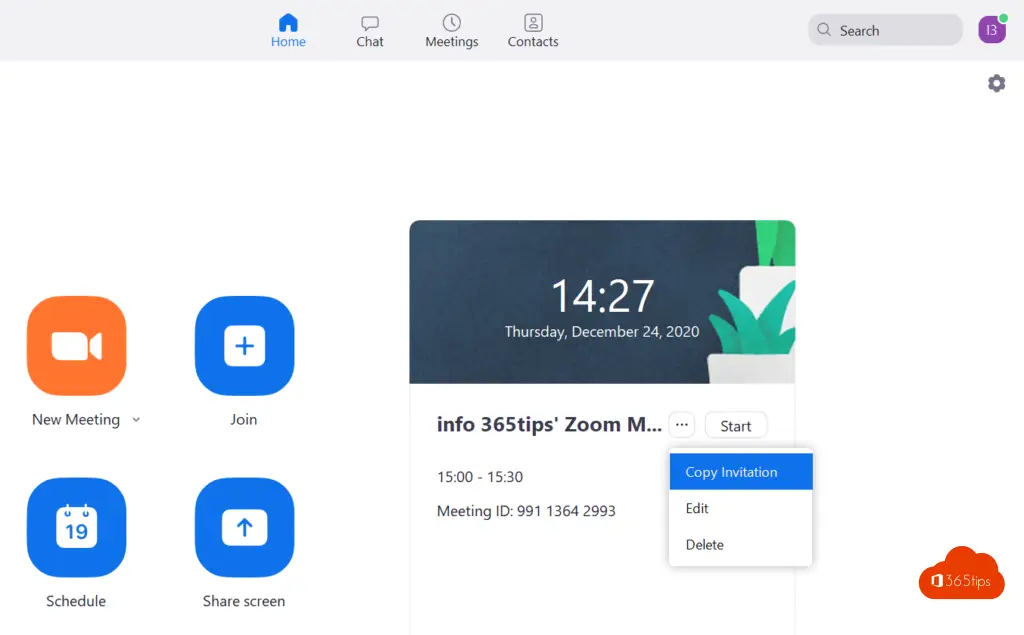 Via the Outlook client (fatclient)
A 2nd possibility is through Microsoft Outlook. For this, you need to enable Outlook integration in settings. You can download Zoom's Outlook application first.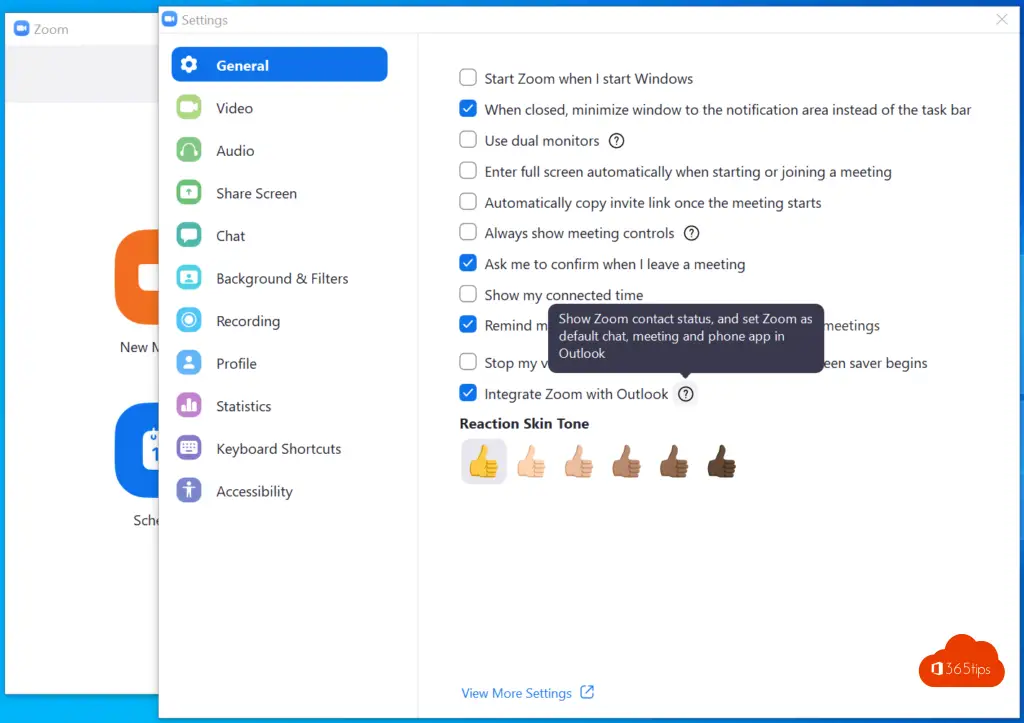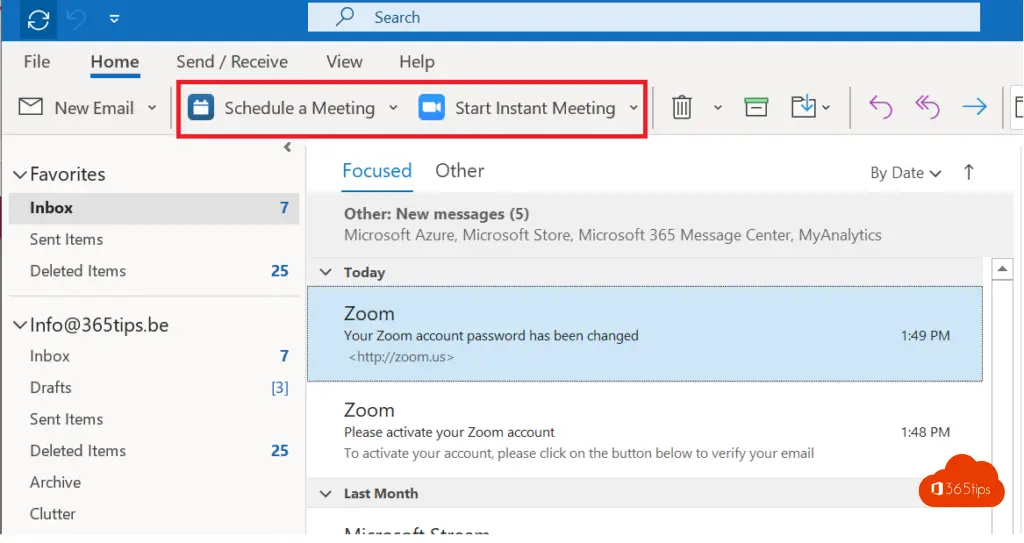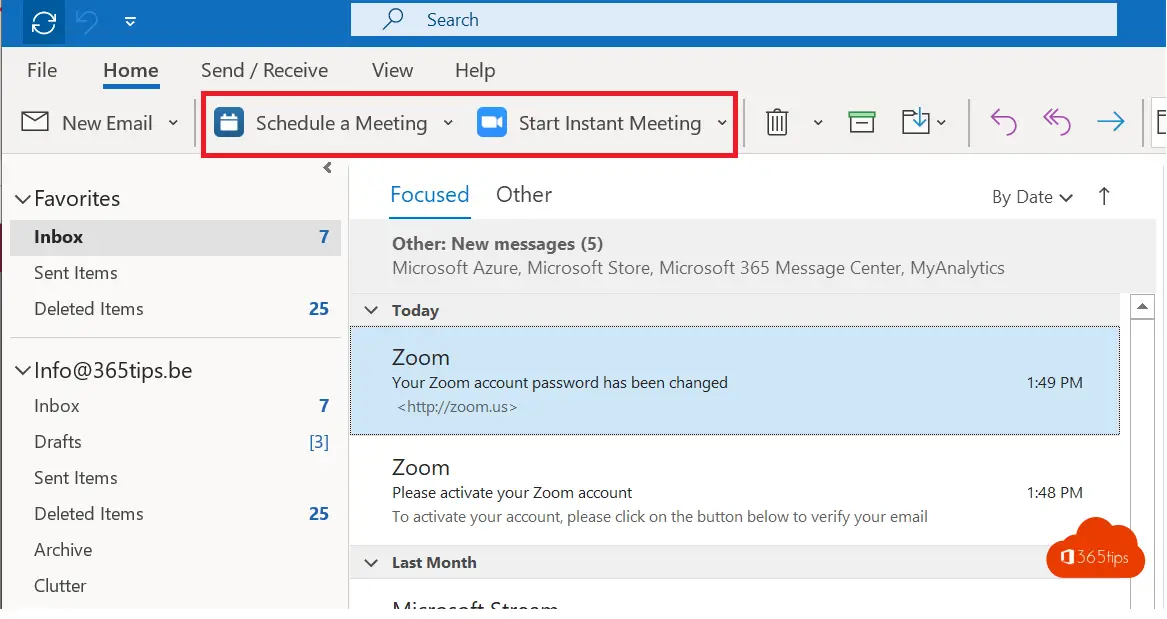 If you press Schedule a meeting in Outlook you will see the display below. Here you can press Save in a moment.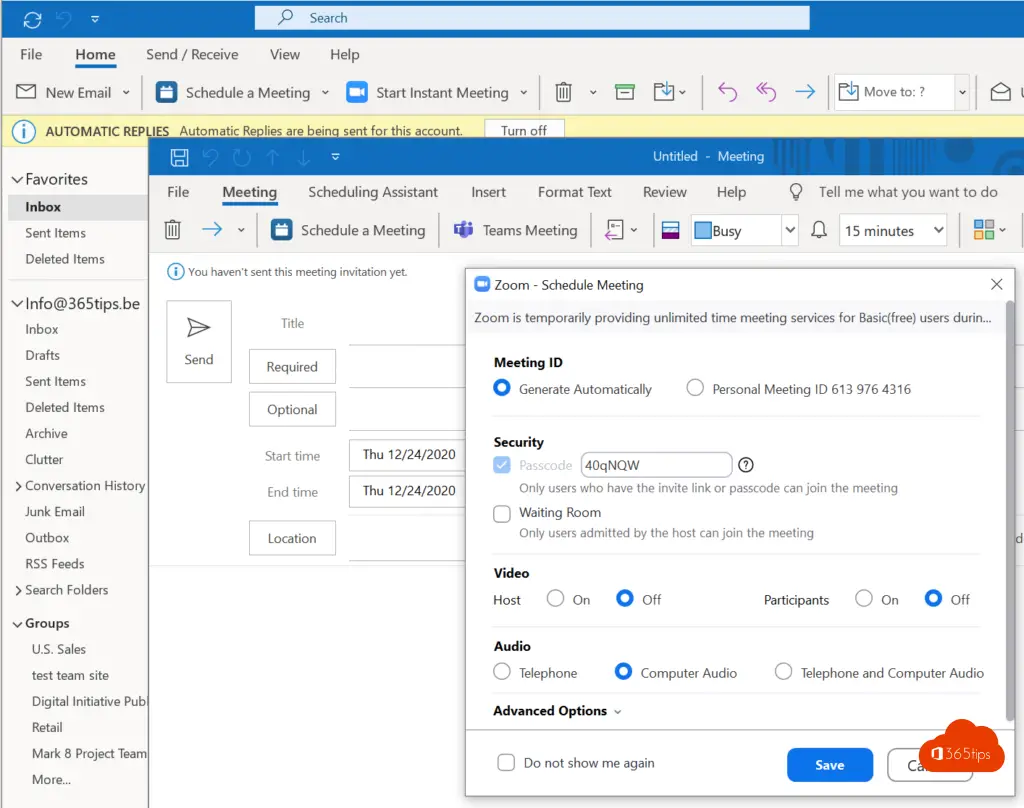 Choose the desired recipients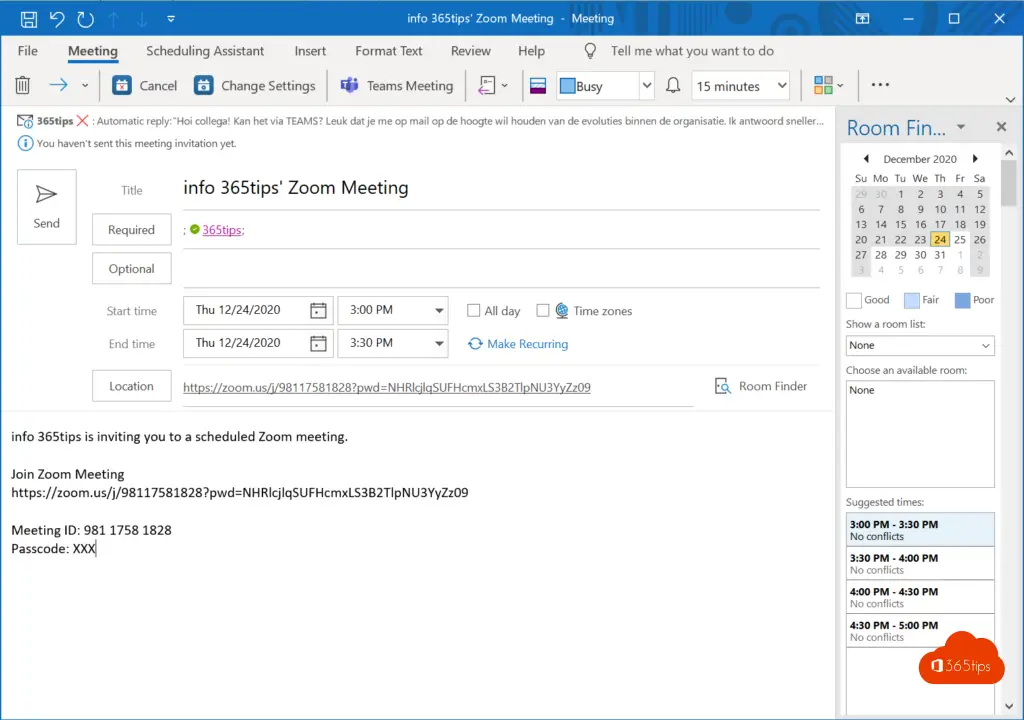 Now you have created a meeting via the Zoom outlook plugin.
Via Outlook online
By doing the integration in the tenant Web view, you can schedule a Zoom meeting.
Browse Go to: https://outlook.office.com -> And press calendar.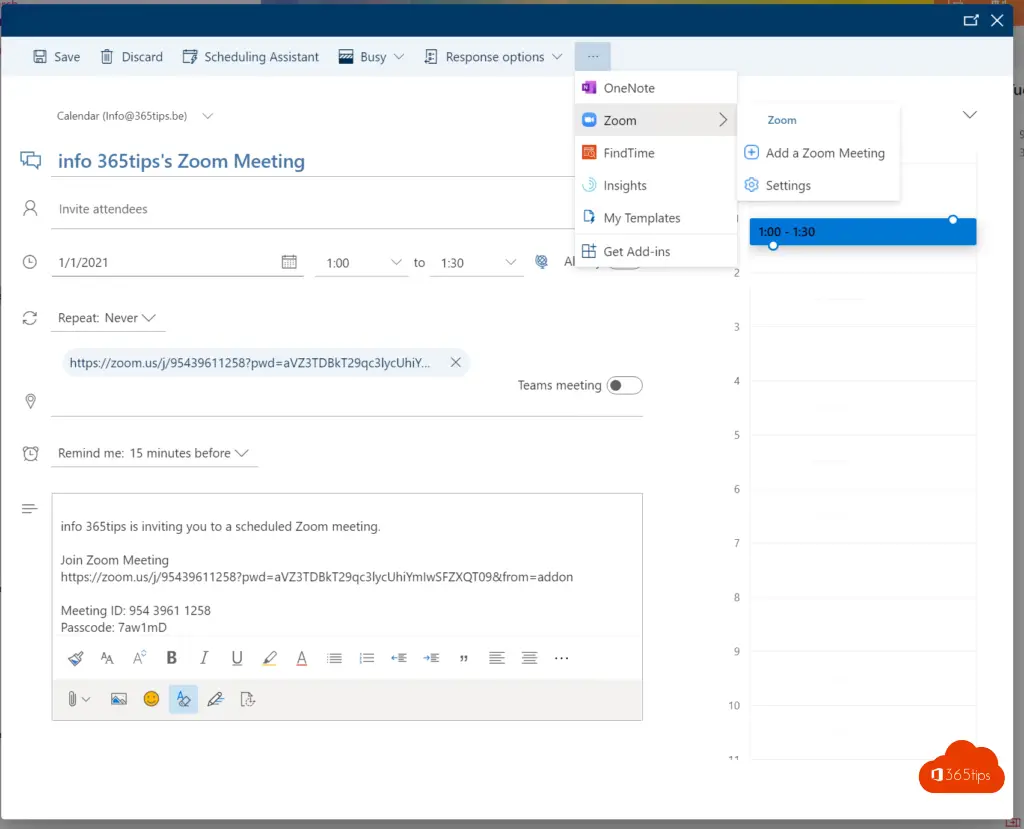 This is the most practical way to schedule a meeting without having to touch the devices.
Other blogs
Zoom | The most requested tips and tricks - Manual
Microsoft Teams versus Zoom | Comparison Features
Insert email message from Microsoft Outlook to Microsoft Teams
Enable automatic Access Reviews for guest users Teams
Install Signal to send secure messages
Tutorial: Calling with Microsoft Teams - Telephony - Calling
About the author
Tagged: Manual, Microsoft Outlook, Microsoft Windows