🛡️Tutorial: How to install and configure Window 11 in Hyper-V - TPM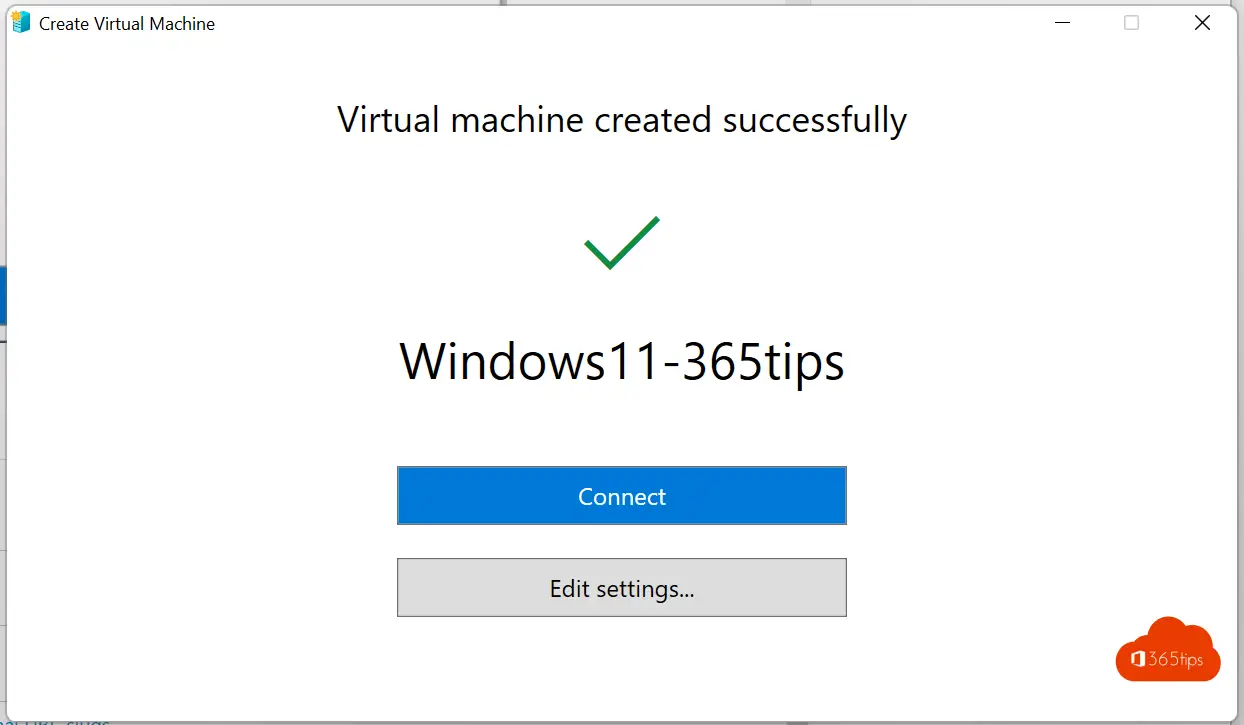 Hyper-V is a free built-in hypervisor from Microsoft for virtualization. It allows one to create virtual machines on x86-64 systems, which can then run Windows or other operating systems.
In this blog, I explain how to virtualize Windows 11 in Windows 11. On a Windows 11 host.
How can you install Hyper-V in Windows 11?
Open within programs and features - Turn Windows Features on or off.
A quick way to get to this screen is:
Window key + R
Appwiz.cpl (enter)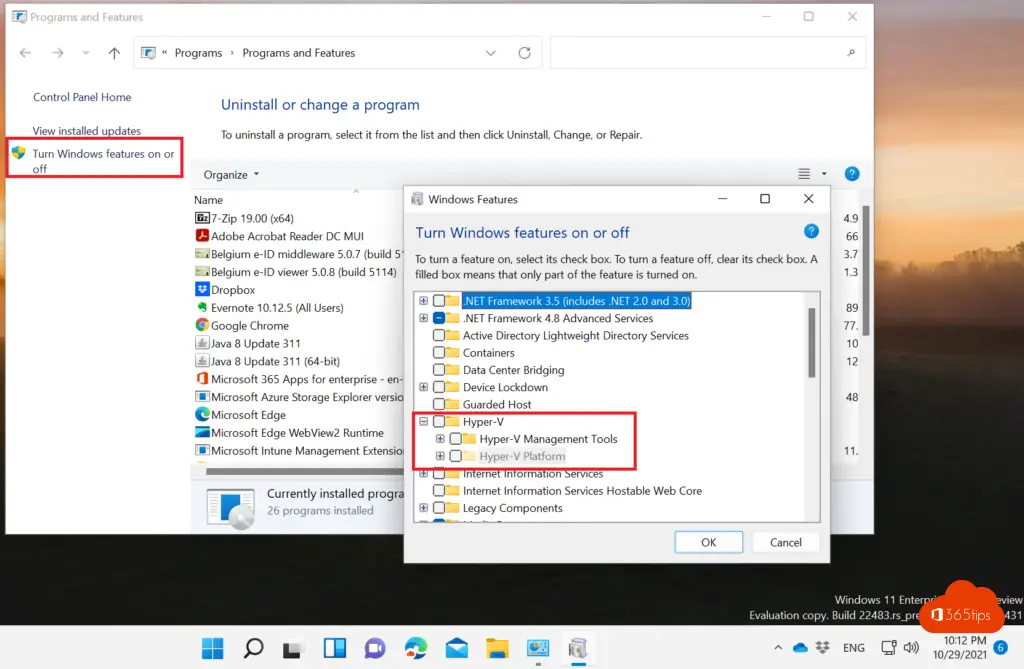 Open the Hyper-V manager from the Windows 10 or 11 start bar
Press start -> Hyper-V Manager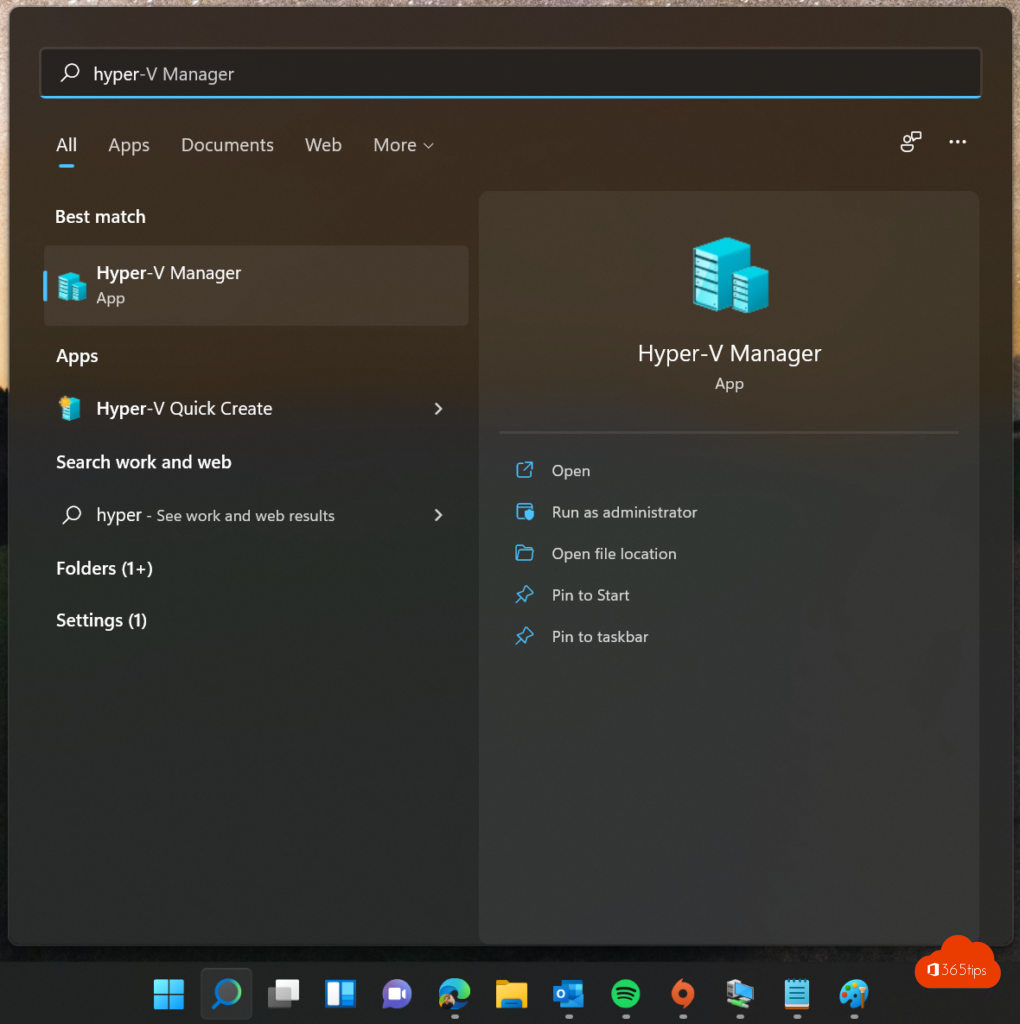 Create a Virtual machine in Hyper-V
Select: Quick Create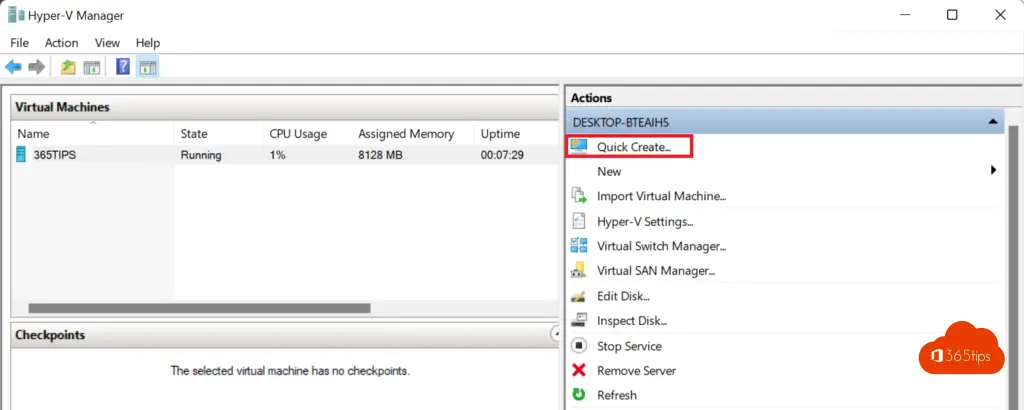 Select: Change installation Source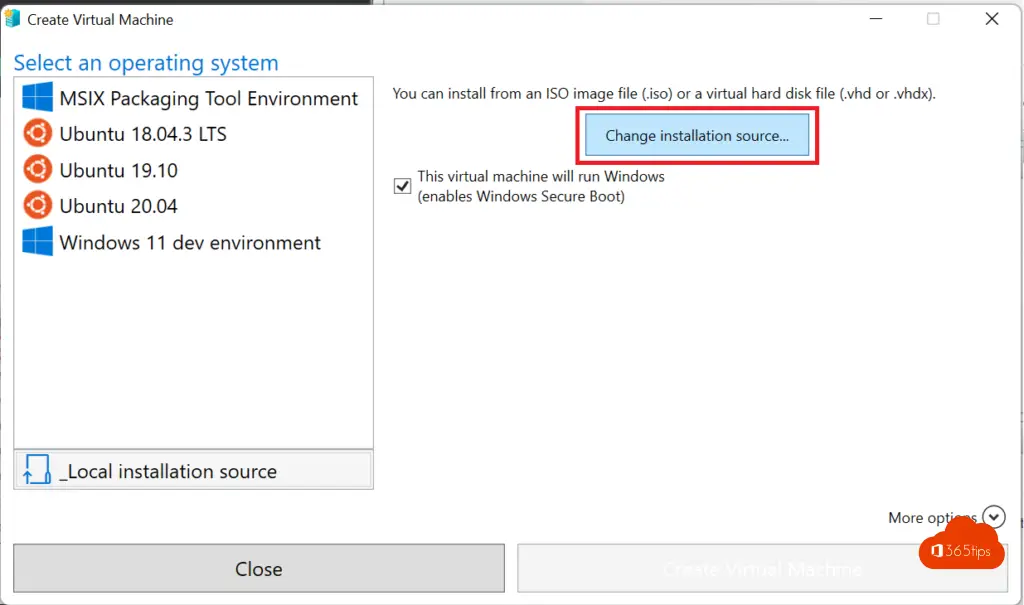 Select your Windows 11 ISO and name the virtual machine.
See also Windows 10 capabilities, here.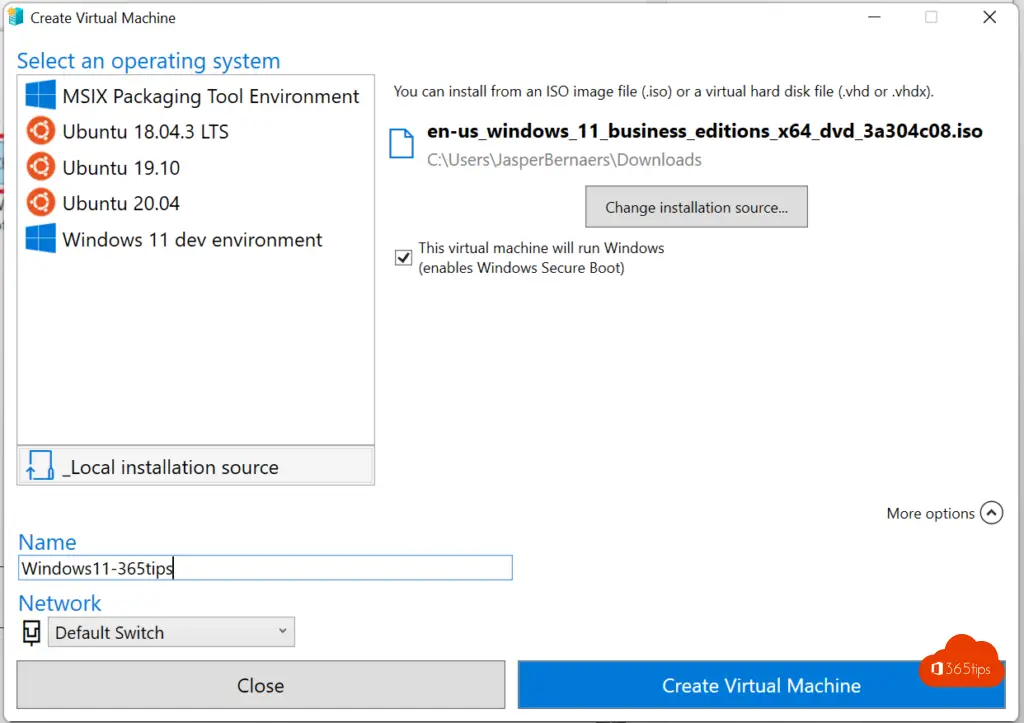 Select edit settings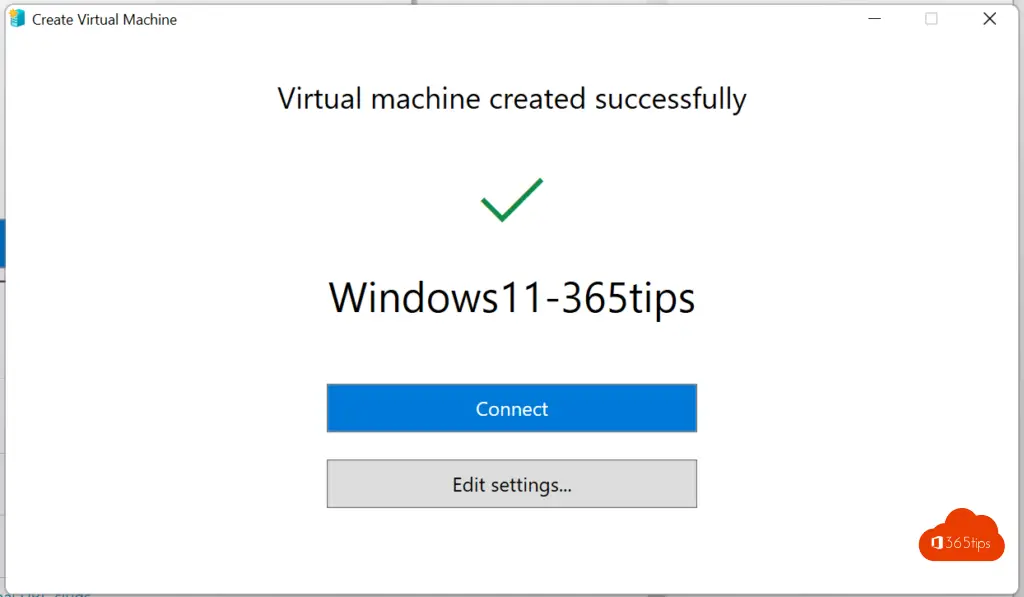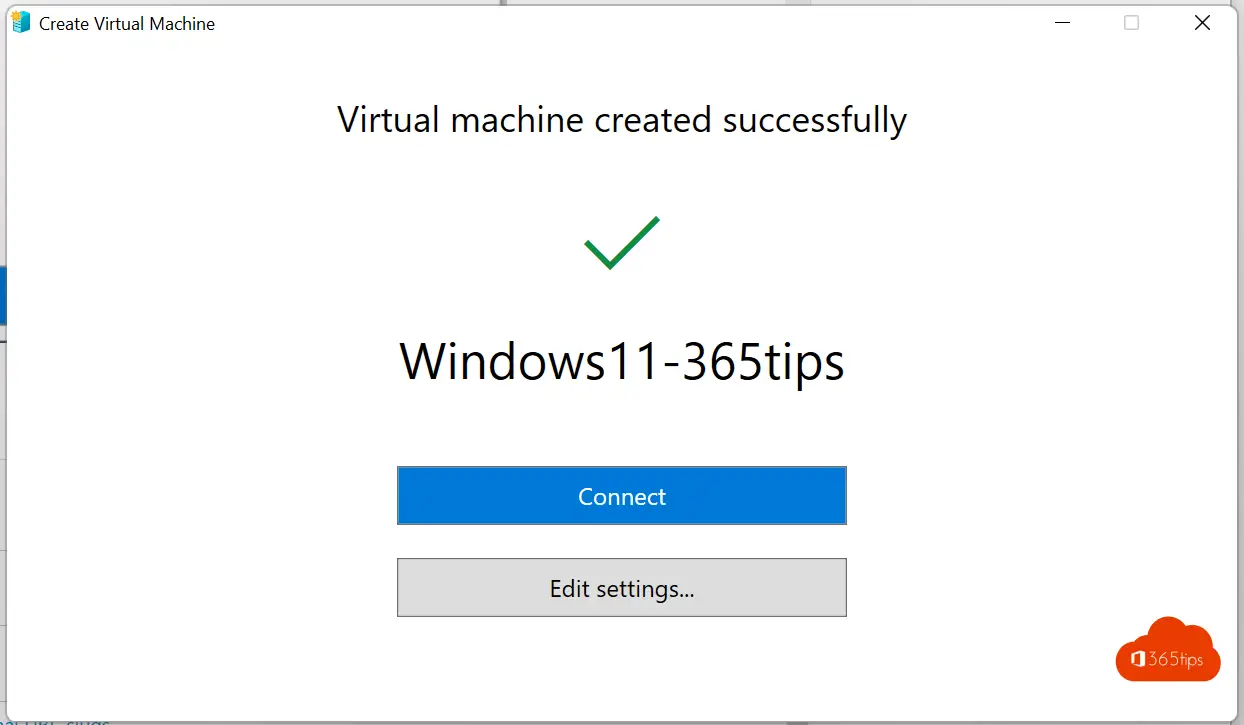 Do the final configuration of the virtual machine
At security settings, how to enable TPM in Hyper-V?
Enable Trusted Platform Module (TPM) in the security settings.
Enable Enable Secure Boot in the security settings.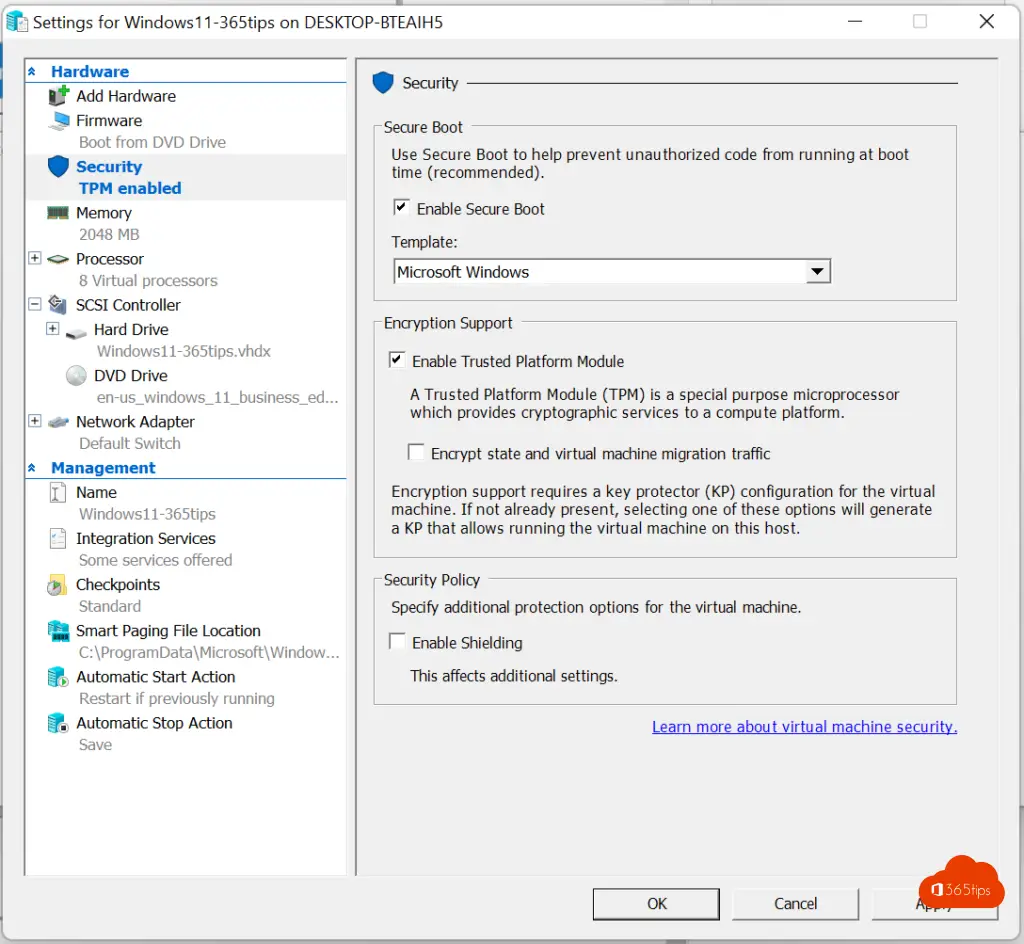 Memory settings for Windows 11 in Hyper-V
Configure minimum 4096MB of ram memory.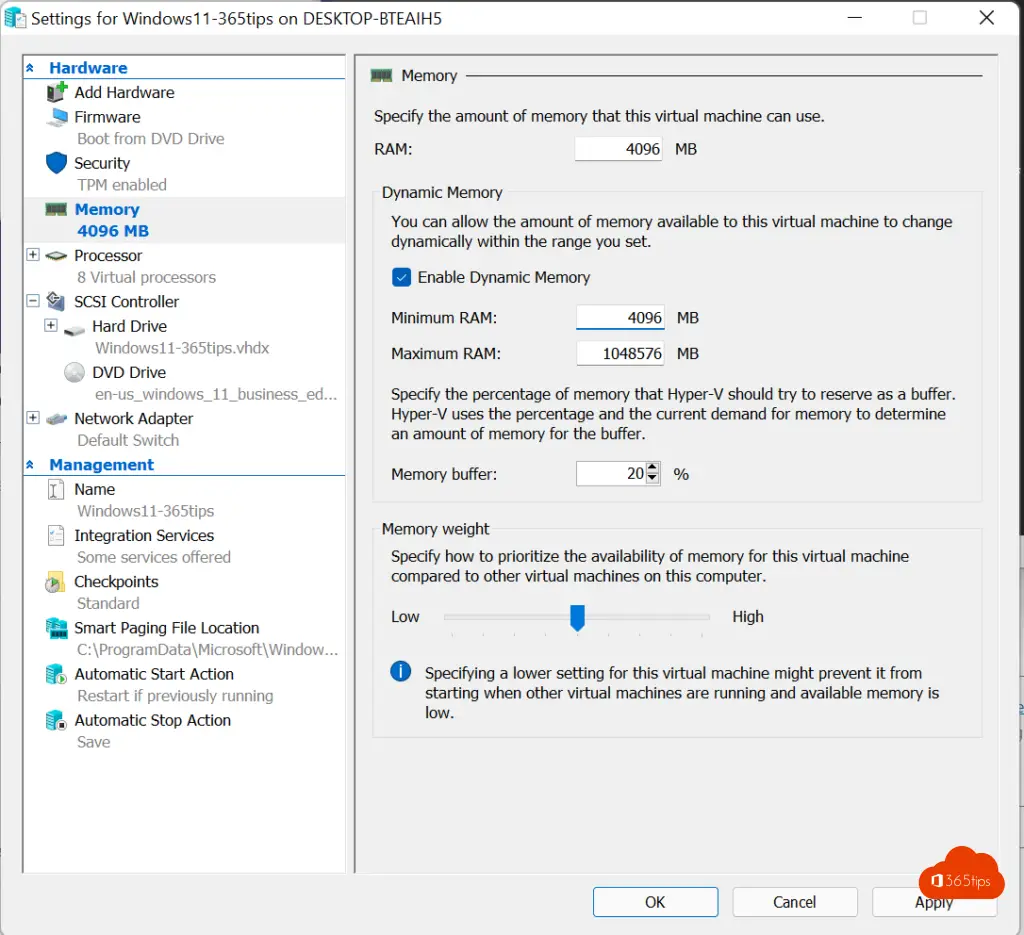 Press start to boot the VM.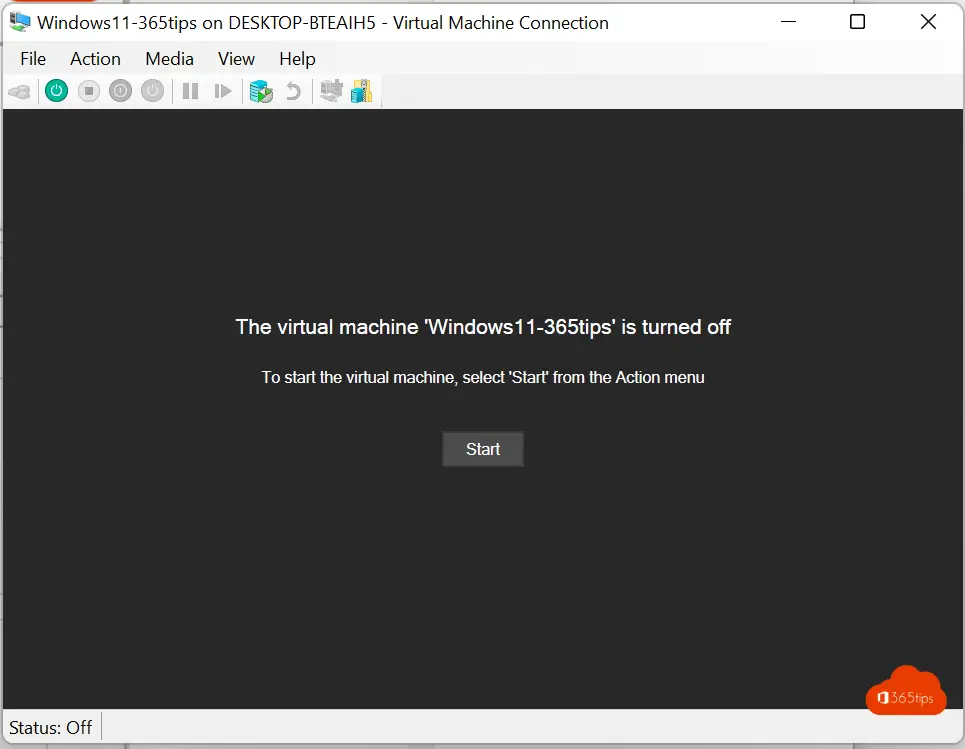 Press a key during the startup phase.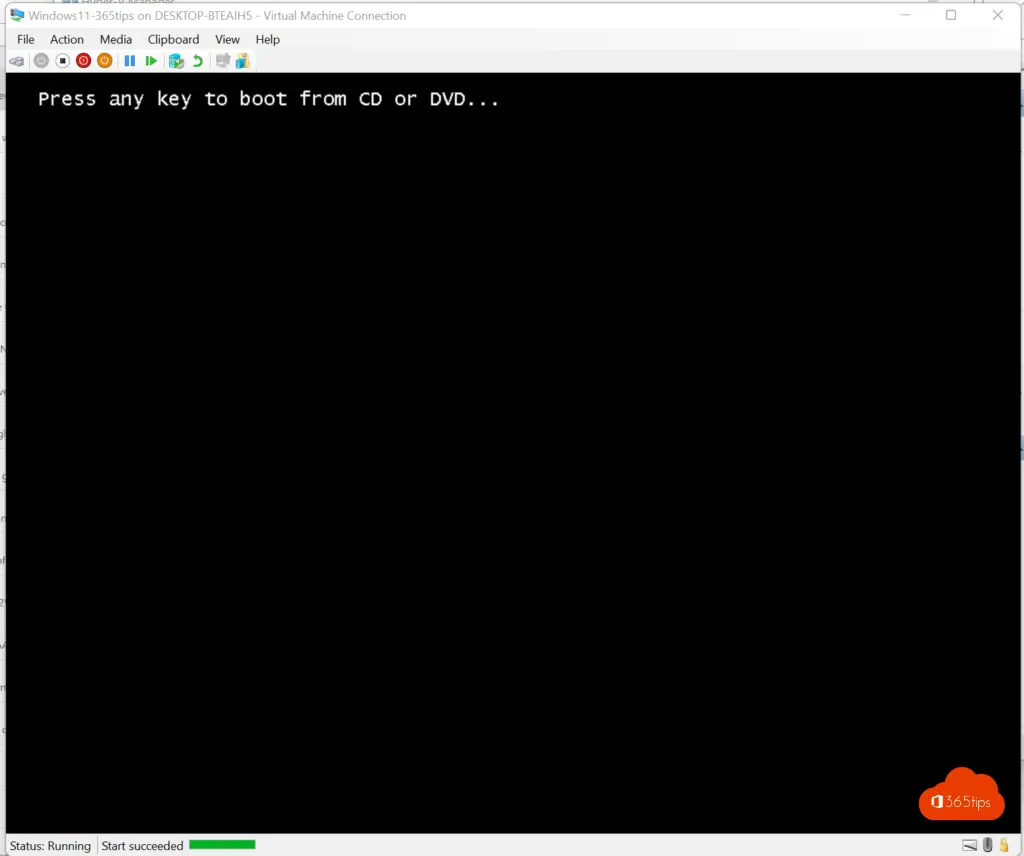 Choose the language of your Windows 11 machine, then press next, then install now.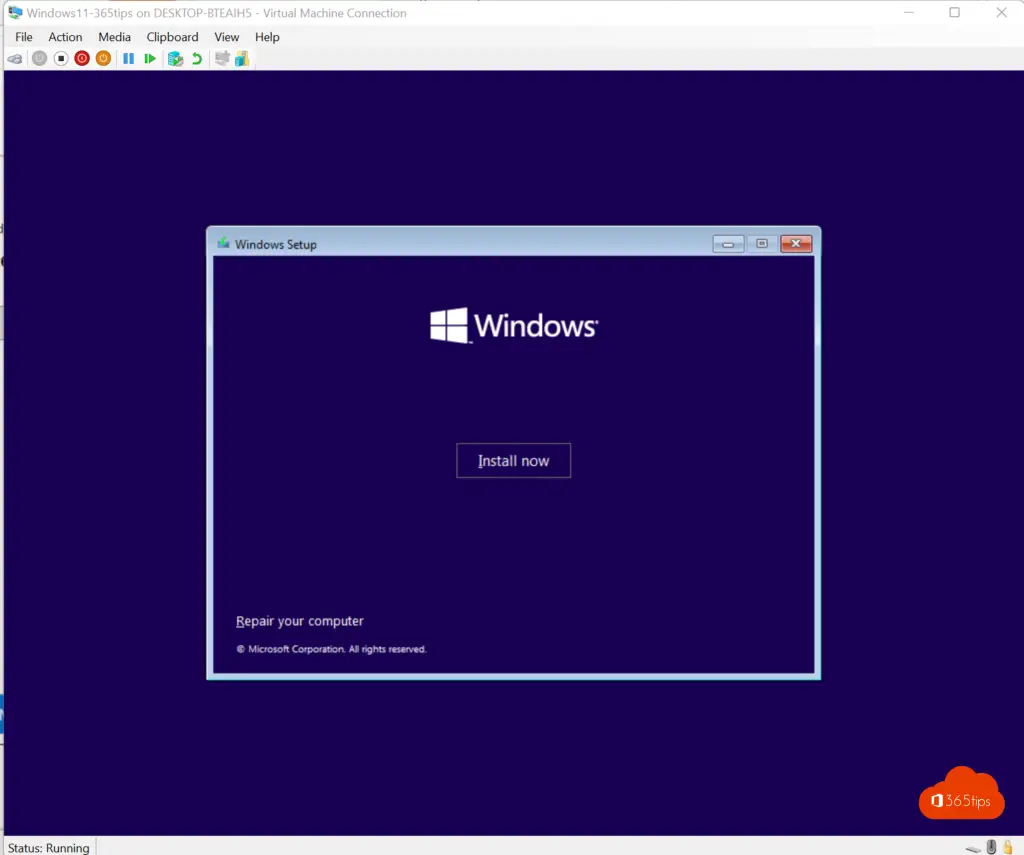 Choose the desired Windows 11 version
Select Custom: Install Windows Only (Advanced)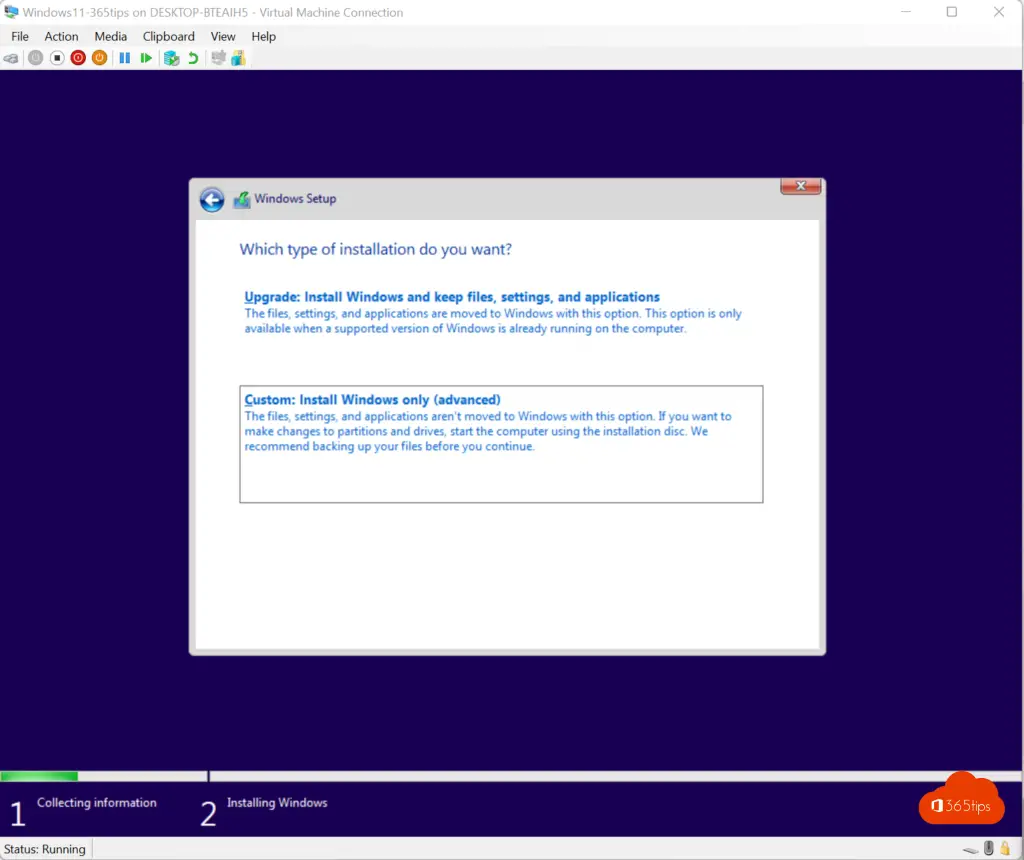 Partition the hard drive if desired, otherwise select next.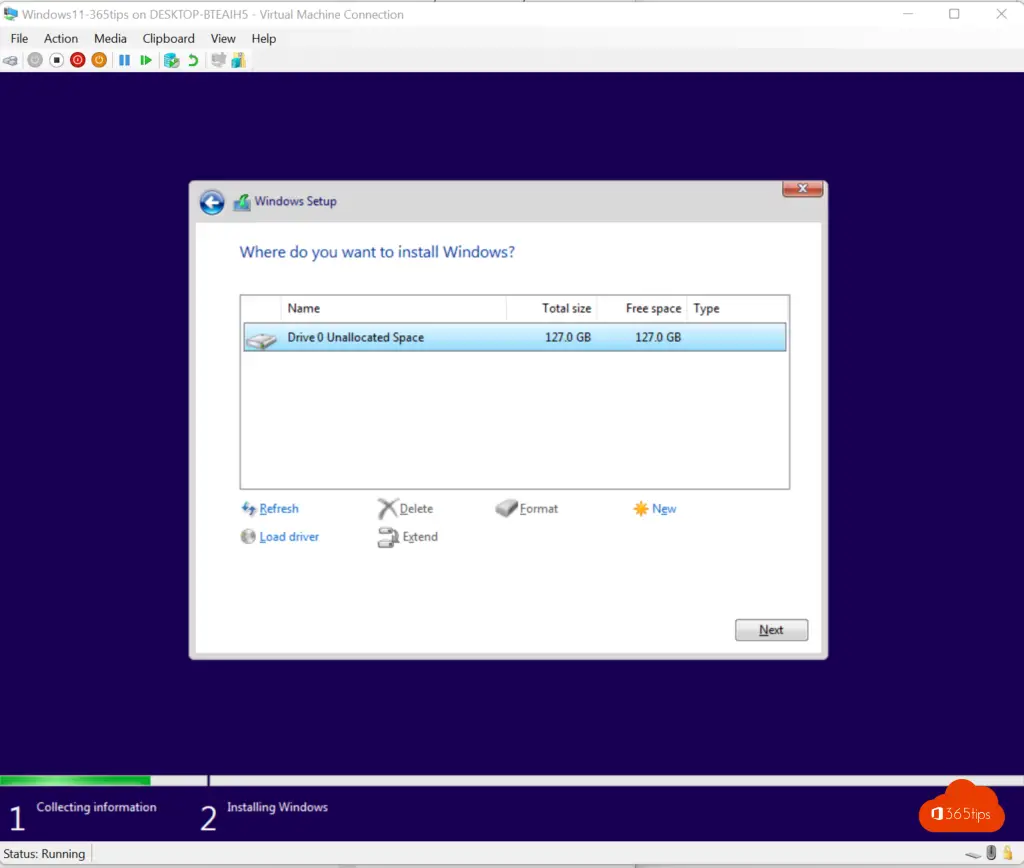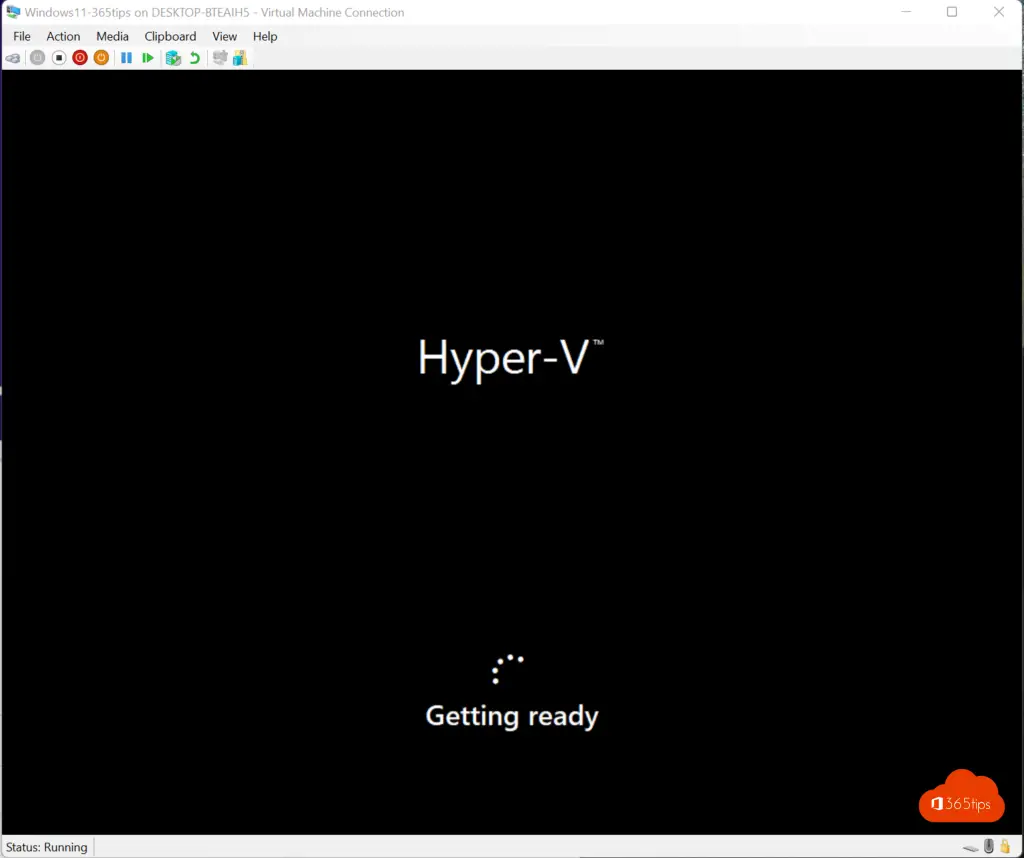 Select the region settings.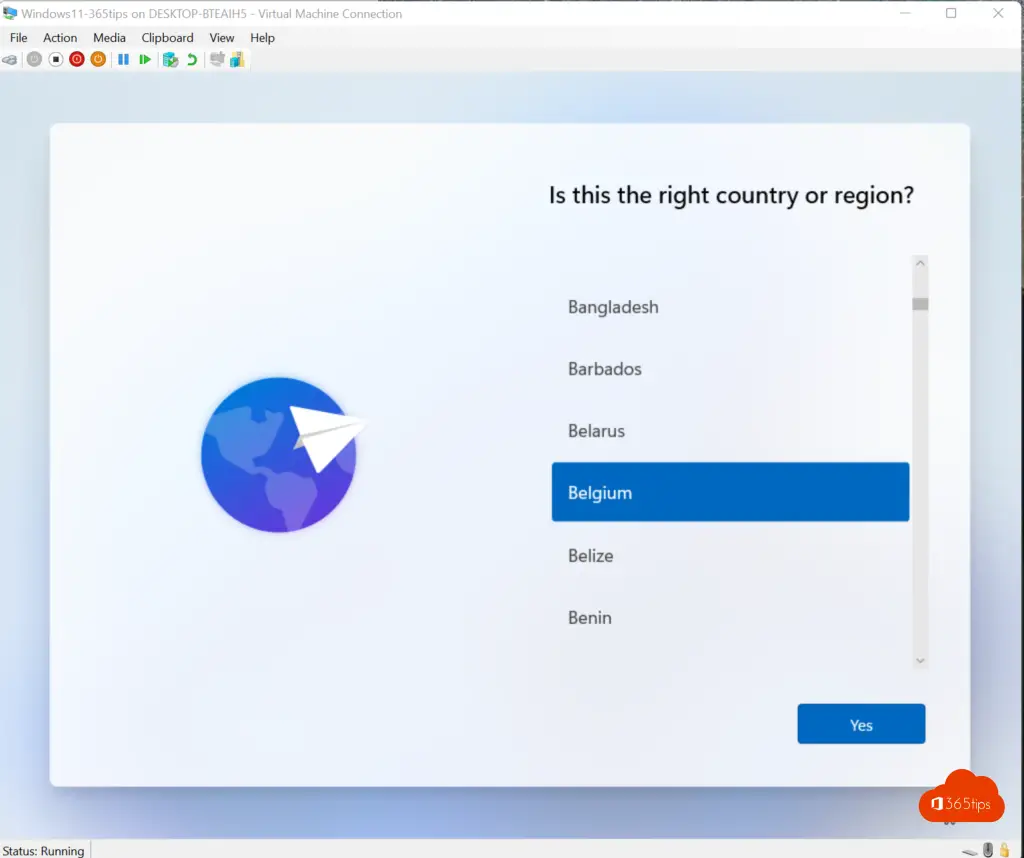 Select the desired keyboard settings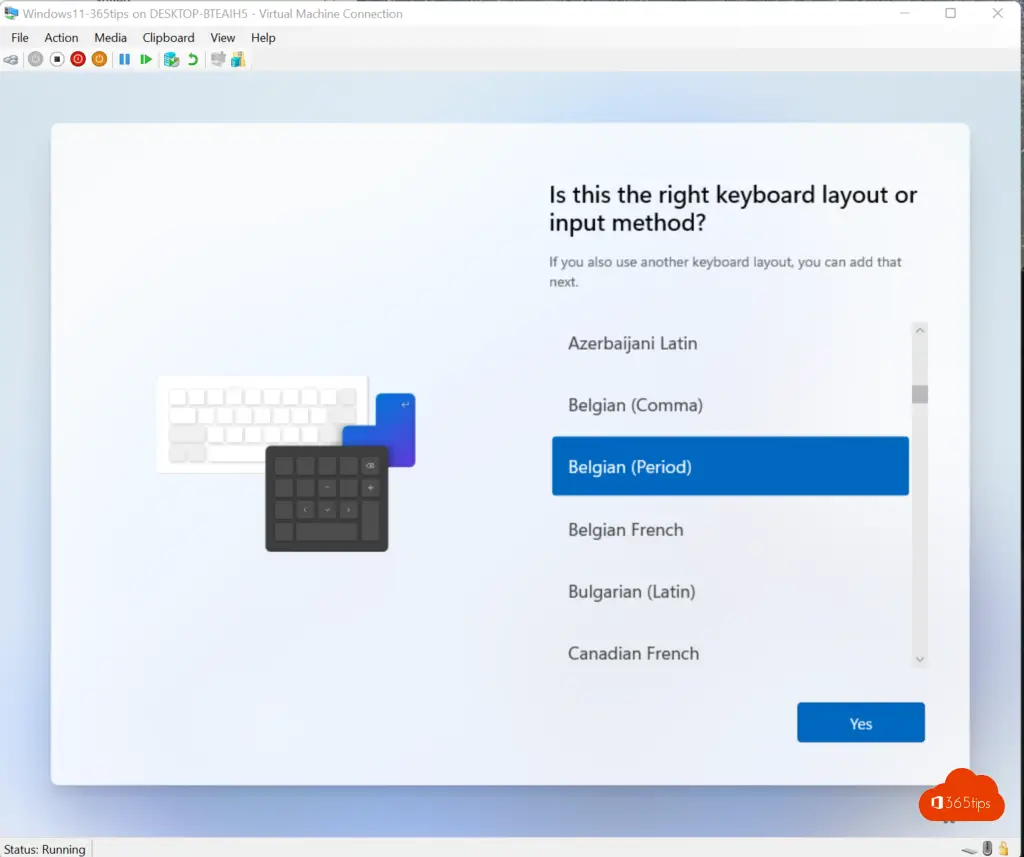 Choose the desired computer name ( or skip for now )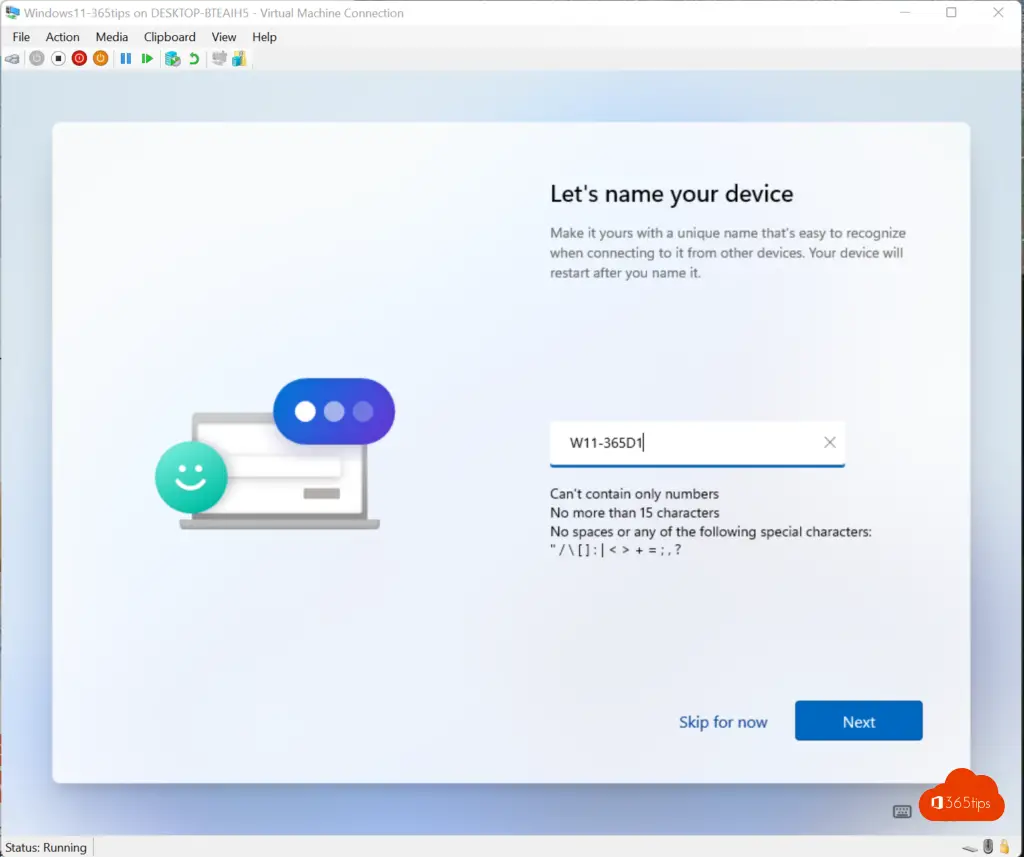 Create a Microsoft 365 account - or use your Live ID (Microsoft Account) to log in the first time
If you wish to use all the features of Microsoft 365, you can activate Endpoint manager with a Microsoft-365 license. In this blog, I explain how to perform a basic configuration.
Don't you have any tenant? Then create one using these instructions.
A tenant with one license costs 4.20 euros per month.
Login with your Microsoft 365 Account - With username & password
Login with your Microsoft 365 Credentials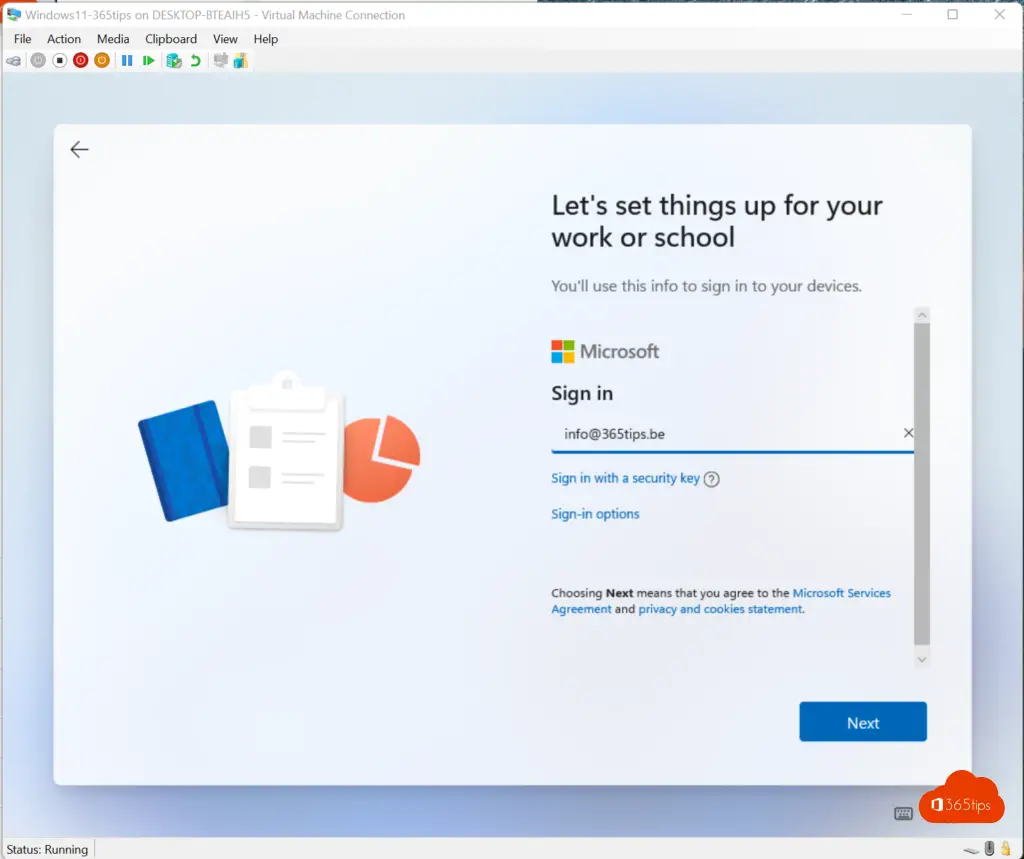 Enter your password yourself.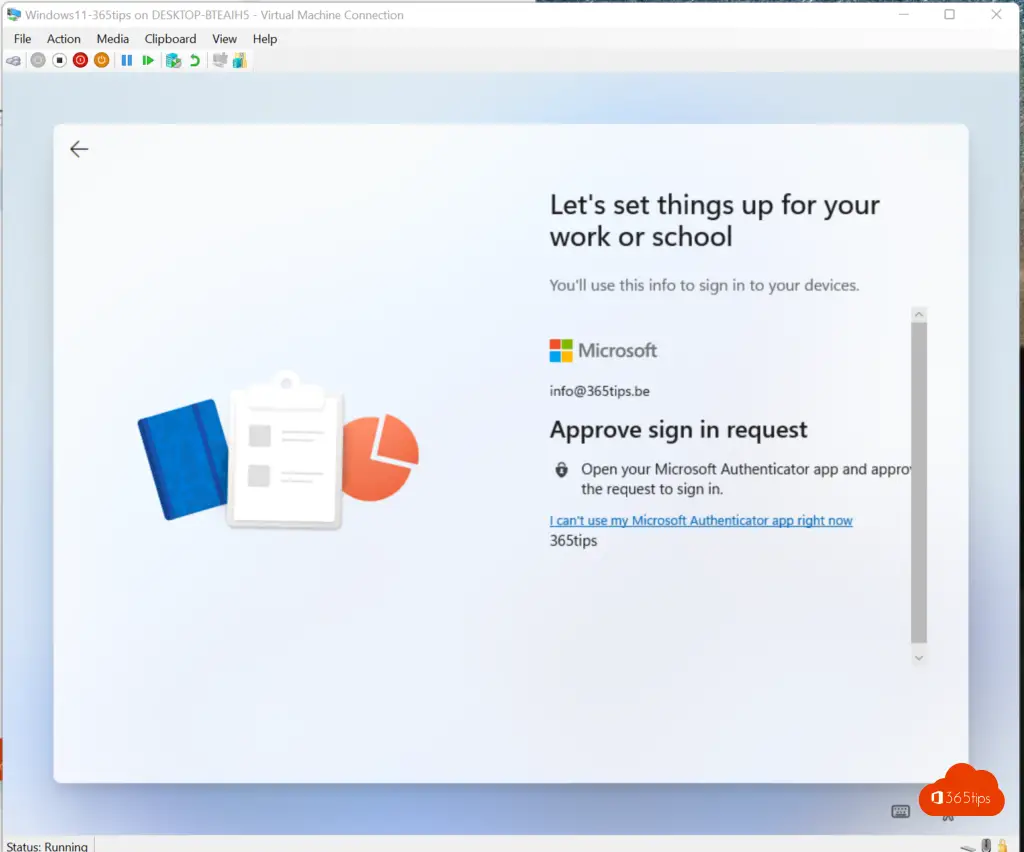 OR login with through the Authenticator App without a password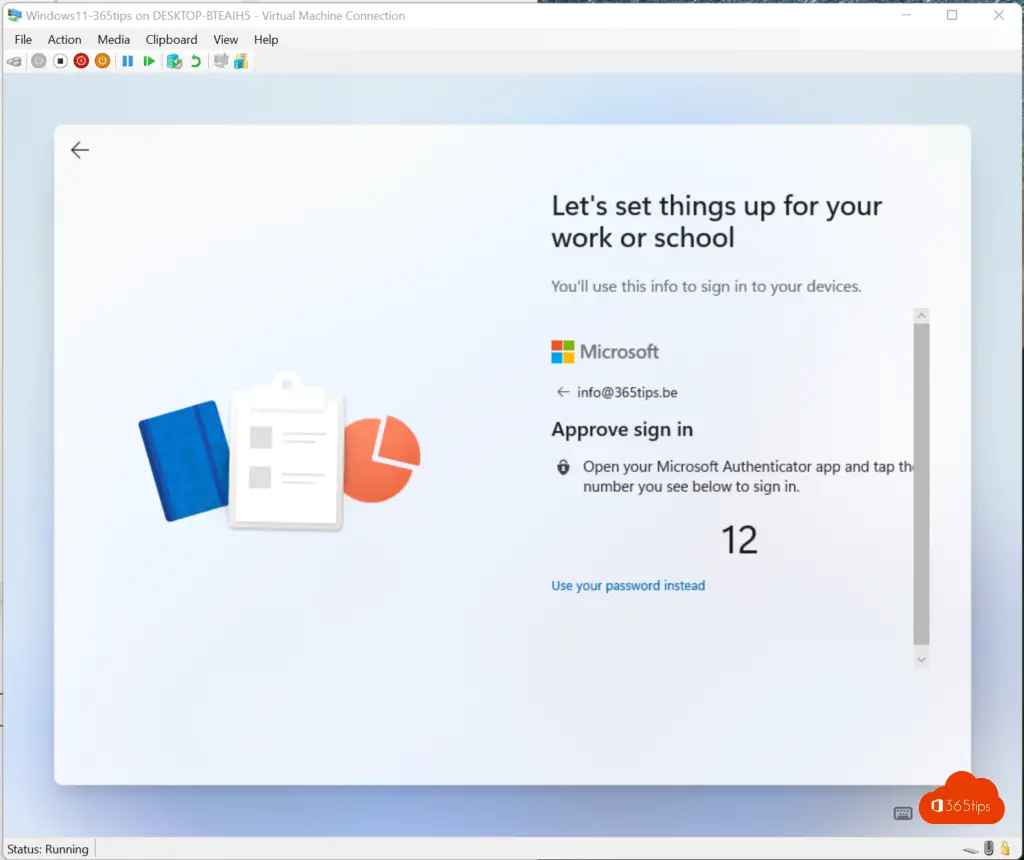 Just walk through the home screens and tadaa!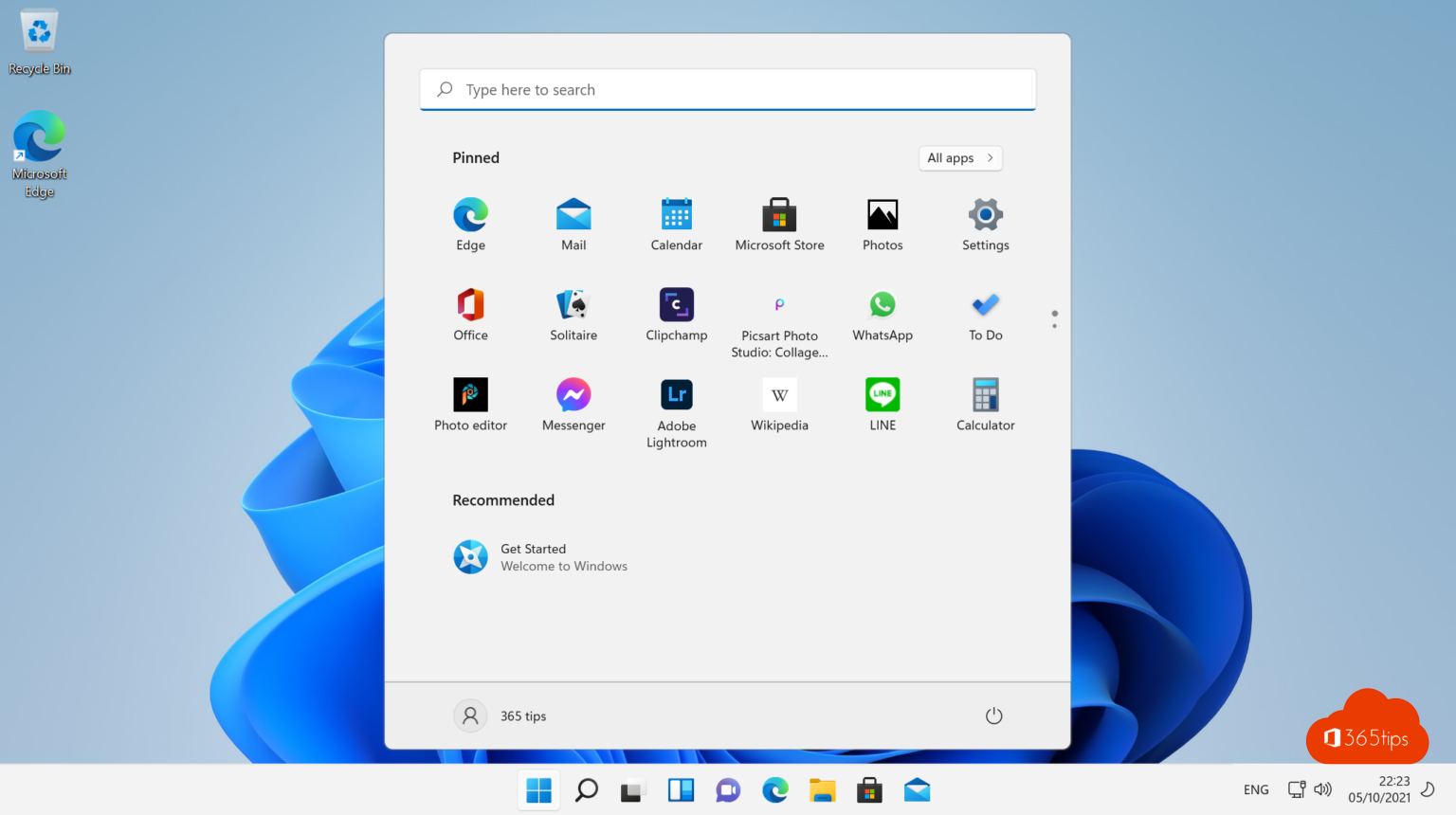 Other Windows tips?
Getting into the Microsoft Windows Insider preview program - Windows 11
Tutorial: Removing and blocking Microsoft Teams in Windows 11
Downloading and installing Windows 11 - Tips & Tricks | October 5, 2021
Taking a print screen, screenshot or screen capture in Windows 10 or 11
Tagged: Manual, Microsoft Windows