How to get started with an iPad or iPhone in Microsoft Teams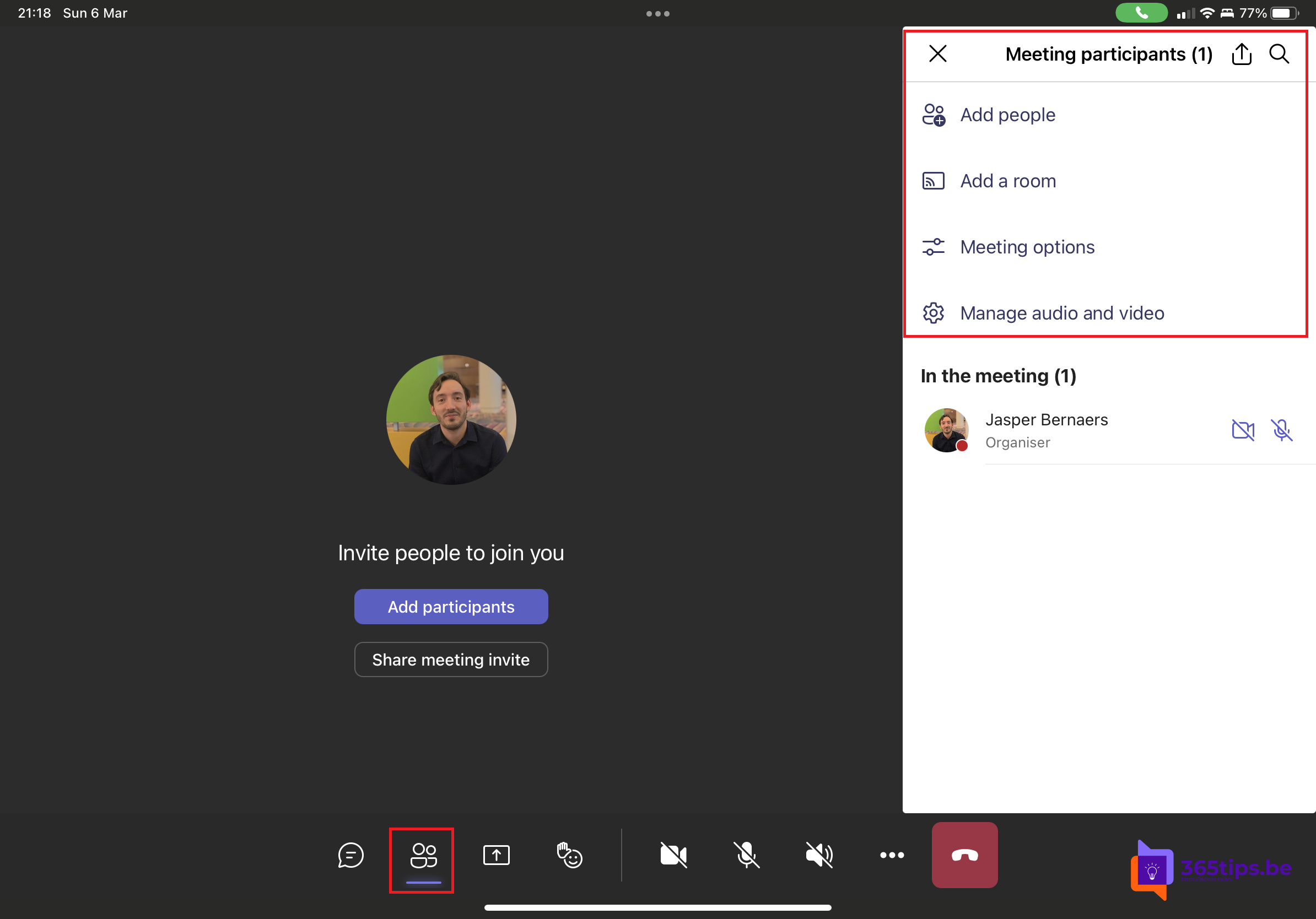 To hold productive mobile Teams meetings, you can use an iPhone or iPad. In this article I have shared some important tips and tricks to do this well.
Personally, I use my iPad more and more often because almost all the necessary features are available.
What is not working well yet?
Press the 3 dots at the bottom:
Set a background on your iPad or iPhone
Shareyour screen
Disable incoming video
Activate Hold
Dialpad
Switch on live subtitles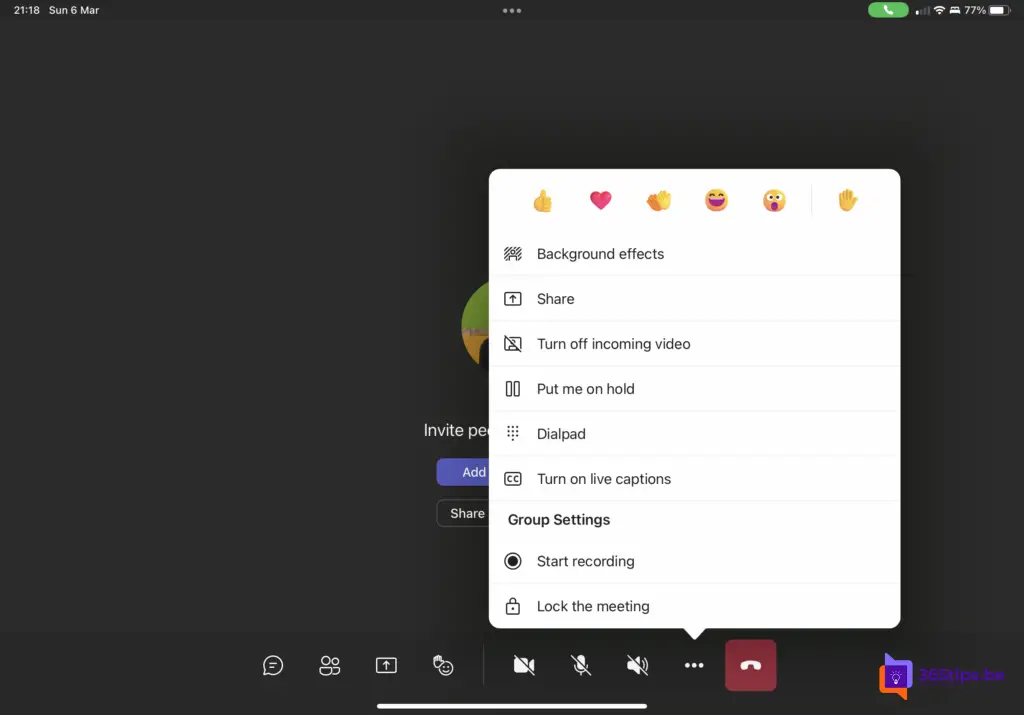 How to use Live Responses during a Teams meeting on your iPad?
This is how you use Microsoft Teams live responses.
Share your screen in Microsoft Teams on your iPad
Press the share icon at the bottom and then press:
Share a PowerPoint presentation.
Share photos.
Share a video.
Share your screen ( with or without audio )
Share a whiteboard.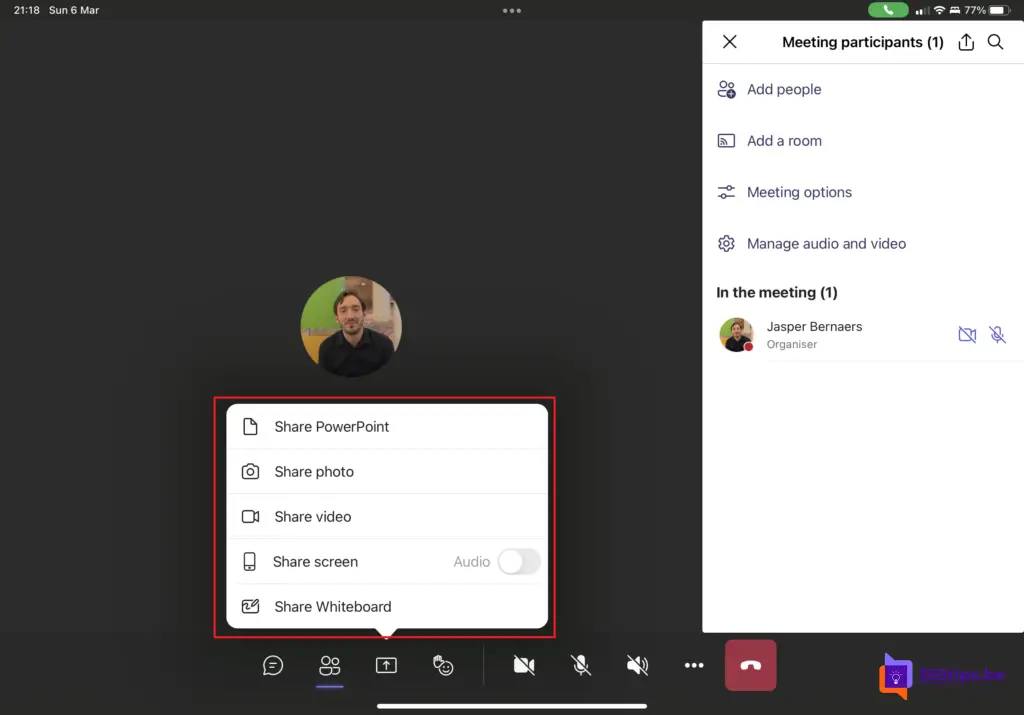 How to add additional participants in a meeting?
By pressing this button at the bottom you have the possibility to add a meeting room or new participants to the meeting.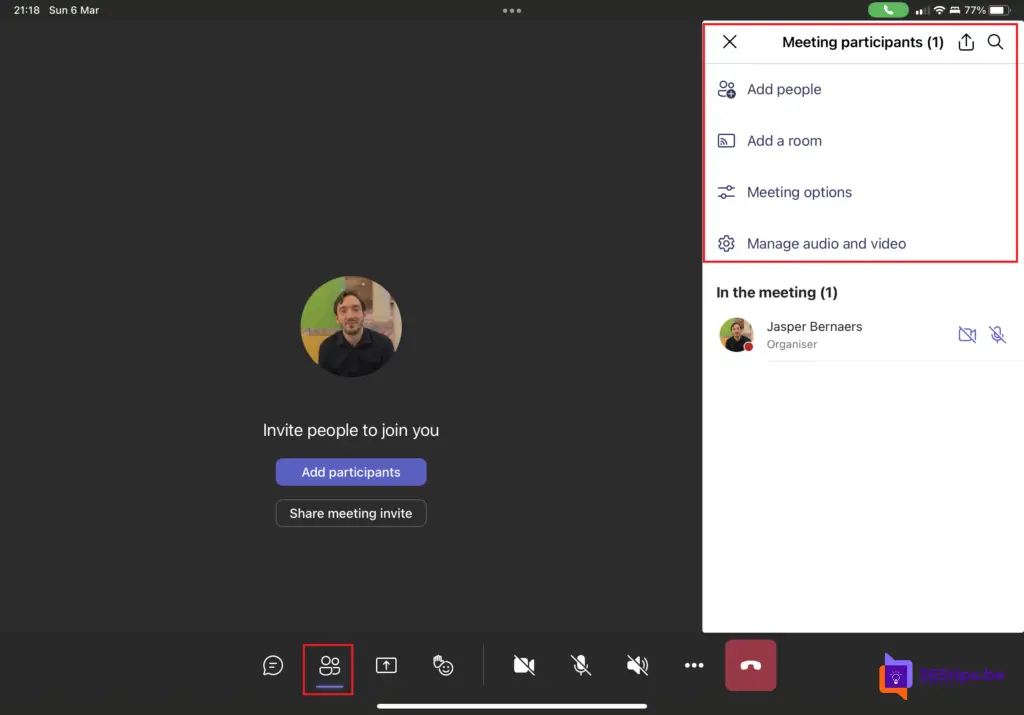 Chat with everyone during a meeting
Press the Chat icon at the bottom, type a personal message and press enter to send. This written message is visible to everyone during and after the meeting.
What doesn't run well on an iPhone or iPad for Microsoft Teams
It is not possible to hide screen sharing as in Windows or Mac.
It is also not possible to keep video active when someone minimises Microsoft Teams .
It is not possible for organisers to attend Live Events on an iPad. They need to go to a computer and use the full Microsoft Teams client.
Also read
How to find out the IP address of your iPhone, Mac or iPad?
How to make a screenshot or video on a Mac, iPad or iPhone?
How to install Zoom on your computer? Windows or MacOS
How to share large files in Dropbox? All about filerequest!
How to force close programon a Mac